​30 euros a day keeps migrant away? Italians offered cash for sheltering refugees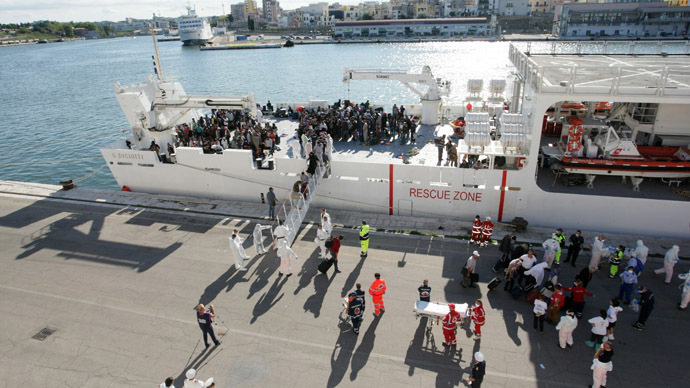 A controversial plan to pay Italian families 30 euros for each migrant they agree to host, to improve "social integration" and ease pressure on refugee centers, has got backing from Rome's Mayor. Critics describe the idea as an "insult to Italians."
Plans would see the sum currently allocated to host a migrant in asylum – around 30 euro a day spent on accommodation and meals – passed directly to a family that agreed to host that person. The idea is to help Italy's immigrant centers deal with the influx of arrivals. So far this year this figure has reached around 130,000 people, according to Reuters.
The initiative, proposed by the Interior Ministry undersecretary Domenico Manzione, has won the backing of Rome Mayor Ignazio Marino who said it could create a situation of "greater availability of reception and social integration."
However at the same time the idea has been harshly criticized by the anti-immigration Northern League (Lega Nord) party. The group's Senate leader Gian Marco Centinaio described it as an "insult to Italians".
"It really is a mockery, I'd adopt an Italian in difficulty. I think of the unemployed, those forced into early retirement or pensioners living on the minimum, all invisible to the government of immigrants," Centinaio was quoted by The Local as saying.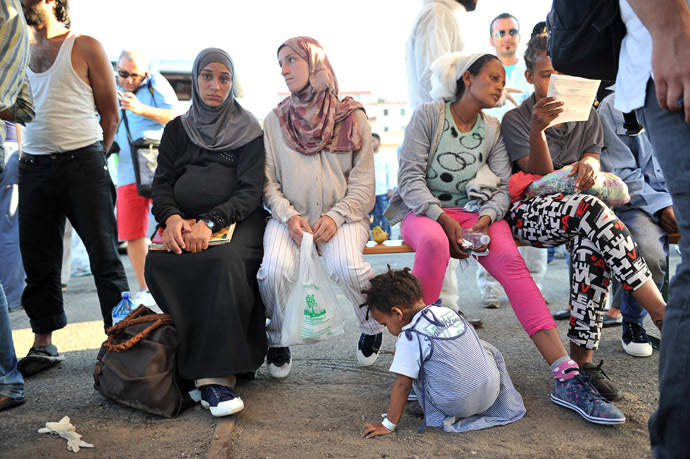 Italian shores have become the main gateway for hundreds of migrants seeking entry into the European Union each day after taking a risky sea journey. The death toll from sinking incidents between Italy and North Africa has risen to around 3,000 since the beginning of the year, according to the International Organisation for Migration.
A special search and rescue operation, Mare Nostrum (Our Sea), was launched last year after 366 people drowned in a shipwreck just a mile from the southern Italian island of Lampedusa – the biggest single disaster in the recent history of irregular migration in the Mediterranean.
For many immigrants the country becomes an asylum for a longer period of time. The majority of those who intend to travel onward to other European countries stay, since around Europe the mood is less friendly and EU laws bar Italy from shipping them on.
You can share this story on social media: