ISIS-linked Algerian jihadists behead kidnapped Frenchman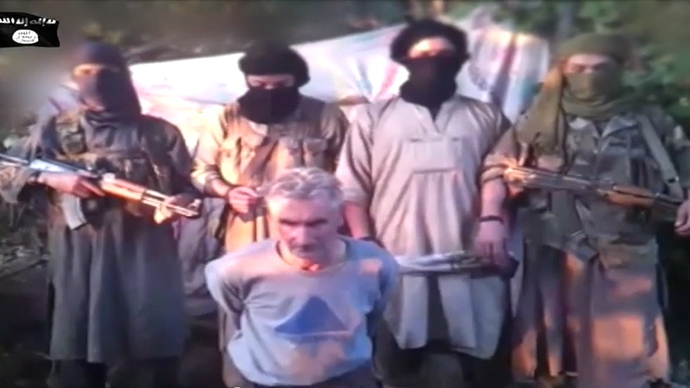 Algerian jihadists linked to Islamic State militants have claimed in a video to have beheaded a French tourist abducted on Sunday, the SITE jihadists monitoring service has reported.
In the online video, the Algerian militants who call themselves Jund al-Khilafah, or Soldiers of the Caliphate, behead French citizen Herve Gourdel.
France's President Francois Hollande confirmed the death of Gourdel on Wednesday. He said in a statement that French military operations against IS militants will continue. "Our compatriot has been murdered," Hollande has told reporters ahead of his speech to the UN General Assembly in New York.
The group abducted Gourdel on Sunday and said that he would be killed within 24 hours unless France ended its military action against IS in Iraq.
Earlier, France confirmed the authenticity of the video released by the group Monday. However, Paris said that the terrorist group's threats will not change France's position.
Gourdel, 55, a mountaineering guide from Nice, was abducted in the Kabylie region of northeast Algeria while hiking with two friends Sunday, Algerian security officials said. The group of tourists had spent the night at a ski lodge near the town of Tikdjda, 65 miles from the capital, Algiers.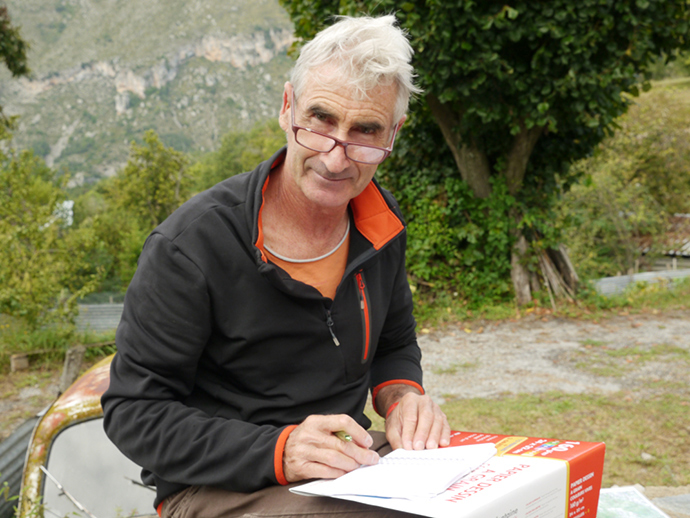 The kidnapping occurred after Islamic State called on its supporters to attack citizens from Western countries joining the US-led coalition against the jihadist movement.
On Sunday, IS released a 42-minute audio statement in which its spokesman, Abu Muhammad al-Adnani, called on followers to "kill a disbelieving American or European – especially the spiteful and filthy French – or an Australian, or a Canadian, or any other disbeliever from the disbelievers waging war" against IS.
The terrorists have already beheaded two American journalists and a British aid worker.
In response to the threats, French Interior Minister Bernard Cazeneuve said Monday that he was confident about the country's security.
Follow RT's Anti-ISIS coalition bombing terrorist positions in Syria LIVE UPDATES
France was the first to join the US-led coalition in conducting airstrikes on terrorist positions in Iraq. On Friday, French jets carried out their first strikes against IS militants in the Middle East country, the office of President Francois Hollande said.
Meanwhile, Hollande has refused to extend those strikes to Syria.
"The French President has said we do not have intention to do the same in Syria, I mean by air," Foreign Minister Laurent Fabius said Monday at the Council of Foreign Relations in New York. However, he added that Paris will help "the moderate opposition in Syria."
You can share this story on social media: