New unpopularity record: 86 percent of French reject Hollande
The unpopularity of French President François Hollande fell to a record low in September, says a recent poll. Only 13 percent of French people say they are satisfied with Hollande's performance as president.
86 percent of France's population don't support Hollande, says the IFOP [French Institute of Public Opinion] poll. Its results were published in Le Journal du Dimanche, a French weekly newspaper. The French president has lost four points since August.
The pollster interviewed 1,970 people, aged 18 and over, between September 12 and September 20.
Hollande's popularity is the lowest among the workers parties - only nine percent. 20 percent of Left Front and 19 percent of the Greens (Europe Ecology) approve of Hollande. His highest rating is among the members of his own Socialist Party – 42 percent.
In the meantime, the popularity of Manuel Valls, French prime minister, also dropped 1 point to 35 percent.
Valls rating shows a slight decline from a high 58 percent when he took up his post on April 1, 2014. He was appointed to the position of prime minister in order to install discipline in the government.
Indices de popularité Ifop/ @leJDD : F #Hollande 13% (-4 points) M #Valls 35% (-1 point)

— Ifop (@IfopOpinion) September 21, 2014
Earlier in September, IFOP said that 85 percent of the population does not want President Francois Hollande to seek a second term in 2017. Fifty percent of those who were polled did not think that the French president was delivering on his promises. Unemployment is approaching a record high and is currently over 10 percent.
READ MORE: Hollande most unpopular French president in decades – poll

However, the French president is not going to quit, saying at the recent NATO summit in Cardiff that he will not step down and will stay in office until his term runs out in 2017.
READ MORE: 10 items of dirty Elysee Palace laundry from Hollande's ex

Another poll by TNS-Sofres also put Holland's approval rating at a record low of 13 percent and it makes him the most unpopular French president since the Second World War. They conducted their research between August 28 and September 1, questioning 1,000 people.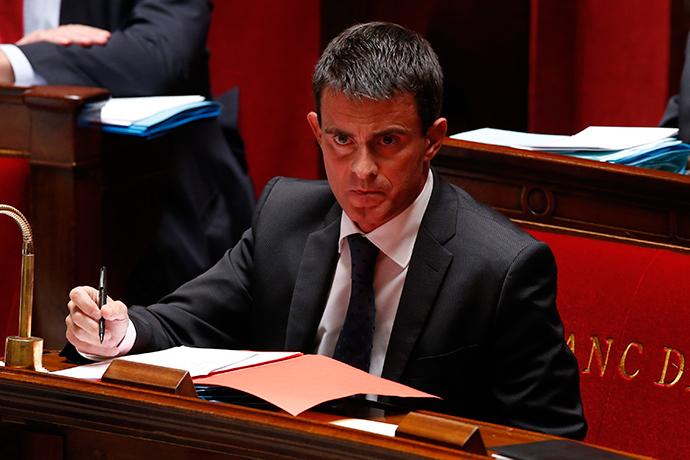 You can share this story on social media: