10 items of dirty Elysee Palace laundry from Hollande's ex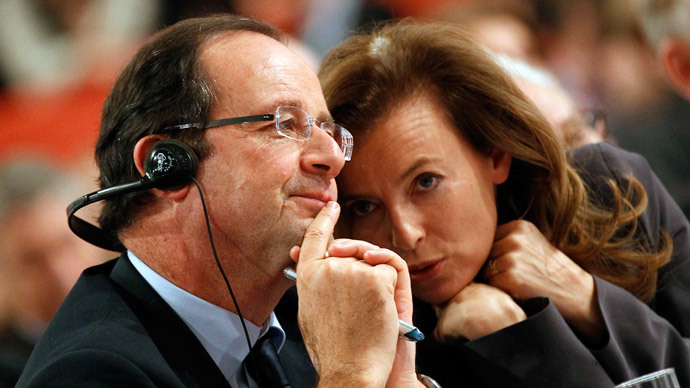 Francois Hollande doesn't like the poor, says Valerie Trierweiler, the French president's ex-partner in her book. She says she is a jealous type, just like Michelle Obama when her husband posed for a selfie with another woman.
He calls the poor 'the toothless ones'
"He presents himself as the man who doesn't like the rich. In reality, the president doesn't like the poor. This man, a left-winger, calls them in private 'the toothless ones' and is very pleased with his little joke," wrote unofficial ex-First Lady of France in her explosive memoirs 'Merci Pour Ce Moment' (Thank You For This Moment). Trierweiler, who was raised in a poor district of the city of Angers with an invalid father and five children, recalls one family evening in which Hollande mocked the poor.
"I watched him disintegrate" as Hollande rating dropped record low
"With the release of every new poll [Hollande approval rating failed at record low], I watched him disintegrate," Trierweiler wrote. "He needs to find someone to blame for the drop. It could never be him, so it had to be others and me."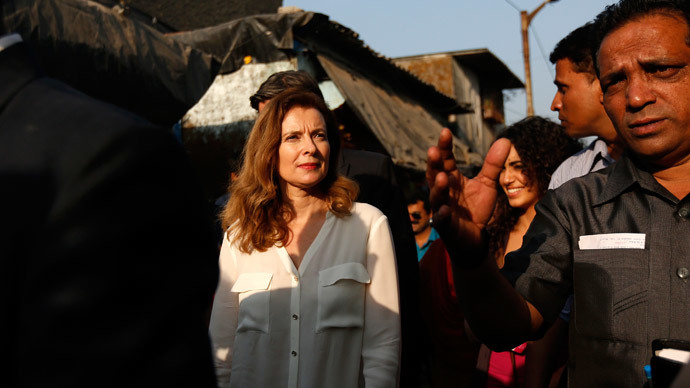 "He was slipping away from me" before
"I felt as if François no longer wanted me to be part of his political life. I was in love with a man who I could feel slipping away from me. My world was turned upside down," Valerie wrote in her 320-page memoirs. She added that her relationship with French President was unraveling before it was revealed in January that he is having an affair with film actress Julie Gayet.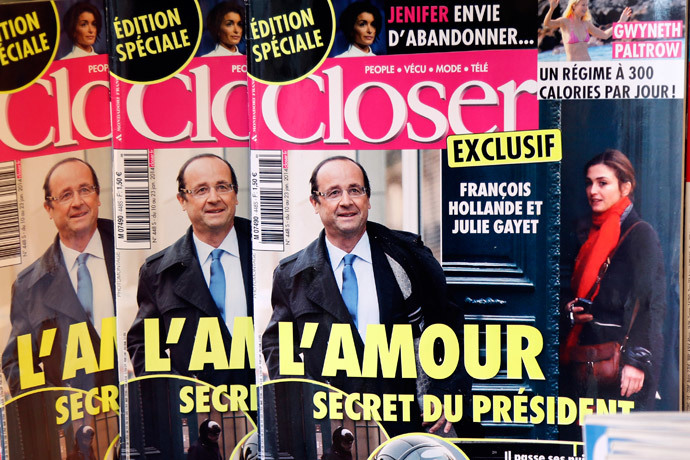 "I didn't want to live through the hours that I know would follow."
"I lost it. I couldn't bear it… I grabbed a small plastic bag with sleeping pills," she wrote about her first reaction when she learnt that Hollande had an affair with an actress Julie Gayet. "François chased after me and tried to grab the sleeping pills. I ran into the bedroom. He got hold of the bag of sleeping pills, and it ripped. The pills scattered all over the floor and the bed, but I was able to grab a few. I swallowed what I could. I just wanted to sleep; I didn't want to live through the hours that I know would follow."
She made it clear that it was not a suicide attempt but just a desire to have some sleep after trauma.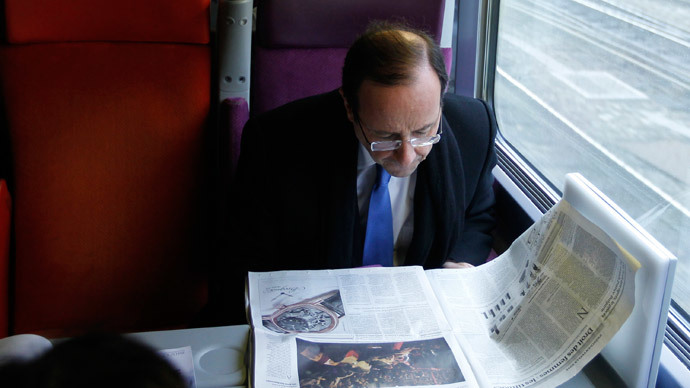 He took back marriage proposal a month before Christmas
"We had planned on marrying before Christmas in a very small ceremony in Tulle," she wrote. "[Hollande] took back the proposal a month before. Julie Gayet was already in his life, but I didn't know about it."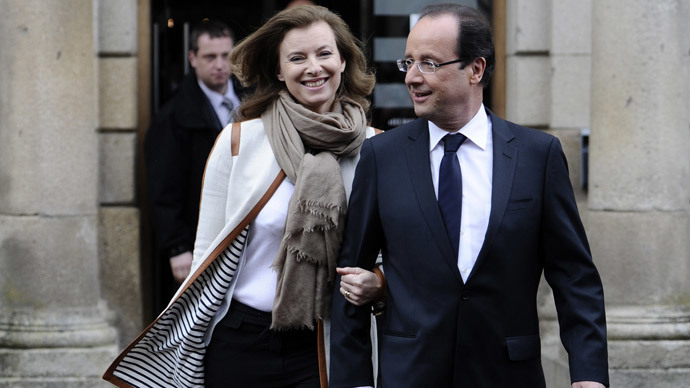 "We won't be able to make our relationship work"
"We won't be able to make this work," Hollande harshly replied to her former lover immediately after the news of his affair leaked into the press. "You'll never be able to forgive me."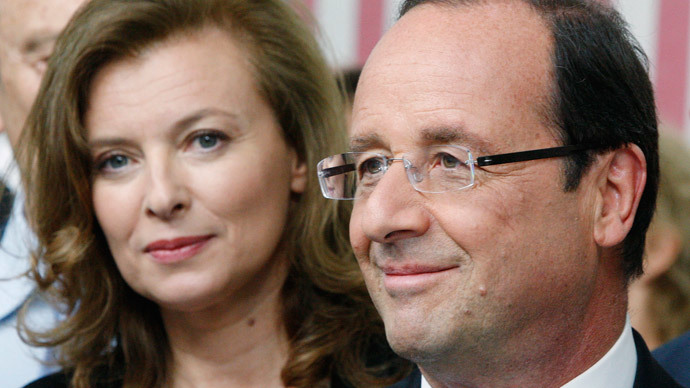 "He said he would win me back"
"He told me that he needs me. Every evening he asked me to go for dinner with him and that he wanted me back, no matter what price he had to pay," she writes. "He said he would win me back as if I was an election."
According to Trierweiler, Hollande desperately wanted to get her back.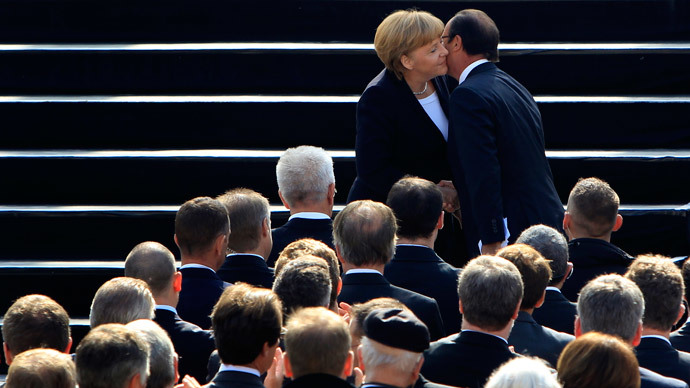 "He swore on his son's head that he had no affair"
"I asked him, 'Swear on my son's head that it's not true and I will not speak of it again.' He swore, saying it was 'a load of nonsense'," she wrote of her confrontation of Hollande earlier about his love affair with Gayet.
"I'm not the only jealous one," Michelle Obama is jealous, too
"I'm glad that I'm not the only one who is jealous," she says in the book, referring to her conversation with Michelle Obama. The US first lady told her that he was jealous when she saw her husband's posing for a 'selfie' with Danish Prime Minister Helle Thorning-Schmidt and UK Prime Minister David Cameron.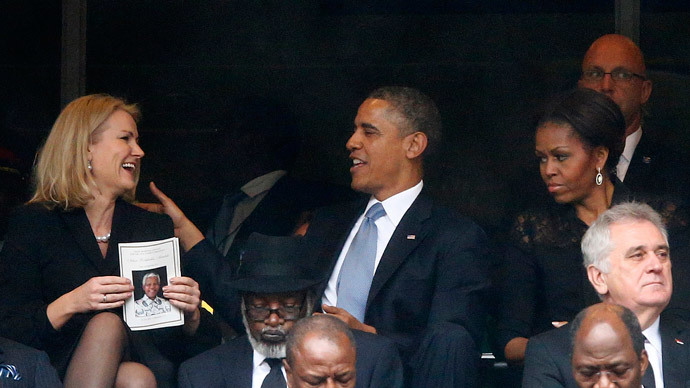 "I've suffered too much from lies"
"Everything I have written is true. At the Elysée [Palace] I sometimes felt as if I was on a reporting assignment. I've suffered too much from lies to use them myself," wrote Valerie at the end of the book.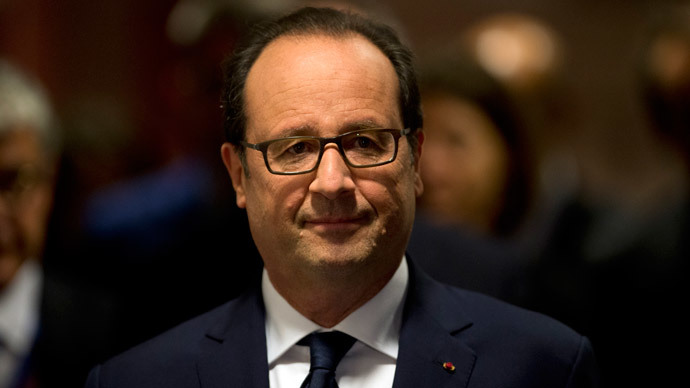 You can share this story on social media: