​US, Canada military report Russian forces' planes at border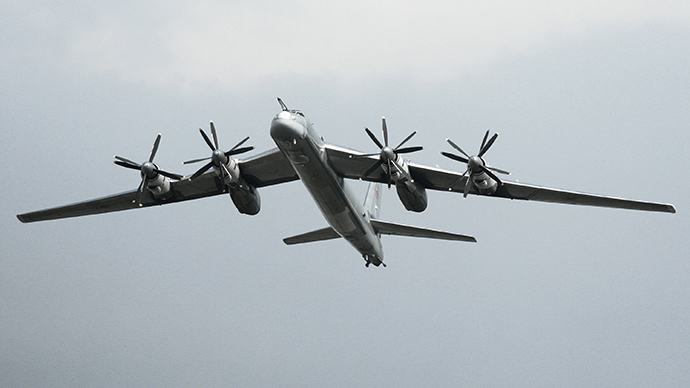 American and Canadian military reported intercepting Russian military aircraft near Alaska and Canada this week. Neither country's airspace was violated.
There were two separate incidents involving Russian military planes near North America. On Wednesday, two Mig-31 fighter jets were spotted in a US air defense identification zone (ADIZ) off the Alaska coast, with the US Air Force scrambling two F-22 jets to intercept them. The US also identified two Tu-95 long-range bombers and two Il-78 refueling tankers nearby.
On Thursday, two Russian Tu-95 bombers flew into Canada's ADIZ and were intercepted by two Canadian F-18 jets.
ADIZ is a zone projecting from a country's coastline closely monitored by the military for possible threats. The US and Canada ADIZ extends some 200 miles into the sea.
Since Russia renewed long-range air missions for its air force, Russian military aircraft have regularly flown near the US. In the past five years, the US has scrambled its fighter jets some 50 times to shadow the Russians, said John Cornelio, spokesman for NORAD and NORTHCOM.
"We do not see these flights as a threat," he said.
Some media linked the encounters with the annual Vostok military exercise currently underway in Russia's east. But the Russian Defense Ministry on Saturday said the flights were part of a surprise combat readiness exercise, which was held in Russia days before the Vostok war games kicked-off.
The ministry added there were four Mig-31s, not two, in the flight group intercepted near Alaska on Thursday.