NATO stages Black Sea naval drills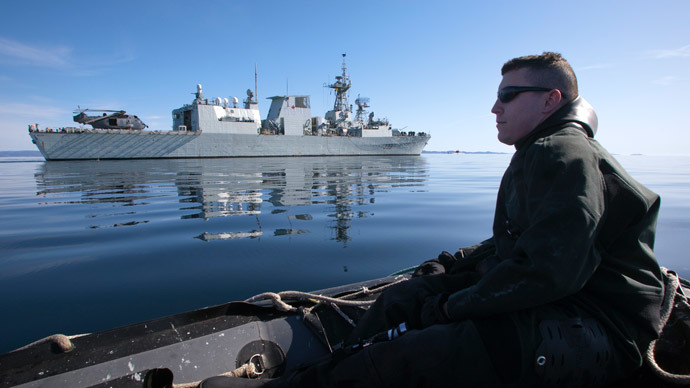 NATO is launching exercises in the international waters of the Balkans, with warships and troops of several member countries also "visiting" Bulgaria until September 22. It comes as a new submarine enters service in the Russian Black Sea Fleet.
READ MORE: 'Promoting peace and stability': NATO warships enter Black Sea
Starting Friday, naval exercises will take place in the southeast of Constanta, off the territorial waters of Romania. Standing NATO Maritime Group 2 – which includes the US, the UK, Germany, Greece, Spain, Italy, the Netherlands, and Turkey, as well as the naval forces of Bulgaria, Romania, and Canada - is taking part in the drills.

The drills include PASSEX type exercises. These will feature communication drills, joint tactical maneuvers, and data exchange on viewing surface and underwater situations. The naval forces will also be tasked with defeating attacks of simulated air and surface enemies.

Two ships of the Romanian Naval Forces, a Spanish frigate (ESPS Almirante Juan de Borbon, military classification F-102), a Canadian frigate (HMCS Toronto), and a Drazki frigate of the Bulgarian Naval Forces will be involved in the drills.

The warships of Standing NATO Maritime Group 2 will pay an unofficial "visit," or port call, to Varna, Bulgaria, where they will be staying between September 19-22, Itar-Tass reports.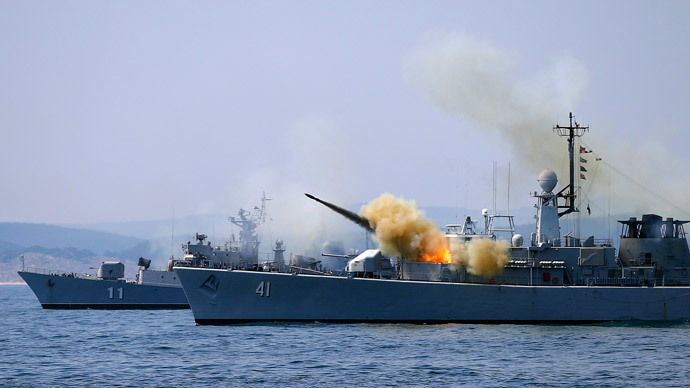 Romania earlier called on the United States and NATO to boost their presence in the Balkan country.
As a former communist state, Romania has been among the staunchest advocates of Western sanctions against Russia after the accession of Crimea.
Since the standoff between Russia and the West began over Ukraine, Romania - together with Bulgaria - has taken part in navy drills in the Black Sea and hosted military exercises with US troops.
Meanwhile, Russia's first Varshavyanka-class submarine has entered service with the Black Sea Fleet. The vessel will head to the Black Sea port of Novorossiysk after completing final trials with the Northern Fleet.
Russia's Defense Ministry has ordered a total of six submarines to be completed by 2016. These are primarily intended for anti-ship and anti-submarine missions in relatively shallow waters. They will be run by 52 crew, have an underwater speed of 20 knots, and a cruising range of 400 miles with the ability to patrol for 45 days.
You can share this story on social media: