German Muslims hold day of protest against ISIS jihadists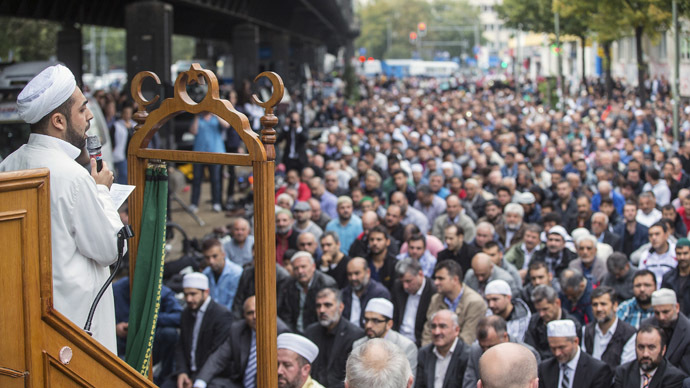 Some two thousand mosques across Germany were called upon by top Muslim clerics to use their Friday rituals to rally against the Islamic State and speak out against beheadings in Syria and Iraq.
On Friday, the chairman of the Central Council of Muslims in Germany, Aiman Mazyek, told the country's Muslim population that they shouldn't stay quiet about the misuse of the Islamic faith, describing the Islamic State (IS, formerly ISIS/ISIL) as "in truth terrorists and murderers" who have dragged Islam "through the mud."
Mazyek pointed out that "Islam is a peaceful religion," adding that the Council wants "to make it clear that the majority of Muslims here in this country and worldwide think and act differently."
The so-called 'Day of Action' involved nine large rallies in cities across Germany, including Berlin, Stuttgart, Hanover, and Mölln.
It comes after Germany banned all support towards IS rebels in Syria and Iraq and decided to send weapons to Kurdish fighters who are battling against IS forces.
READ MORE: Fight with ISIS spreads across globe: How are roles distributed in that battle?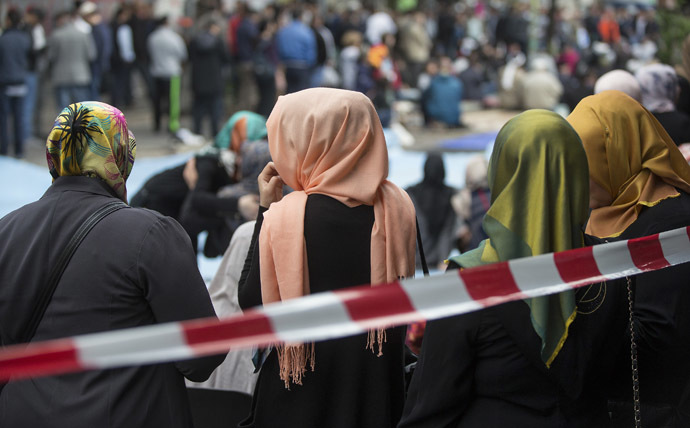 The campaign was welcomed by the president of the Central Council of Jews in Germany, Dieter Graumann.
"It is good that Muslim associations are putting up a fight against the terrorism of fanatical Islamists," Graumann told Deutsche Welle.
German Federal Interior Minister Thomas de Maiziere spoke at a mosque near Hanover on Friday, calling to "exchange information on the travel movements of jihadists" and to cooperate in order to "detect the danger of young people becoming radicalized."
The minister also urged for closer contact between Germany and Turkey on the matter of young people becoming radicals.
"Muslims have demonstrated that hatred and violence can never be legitimized in the name of Islam," he stressed.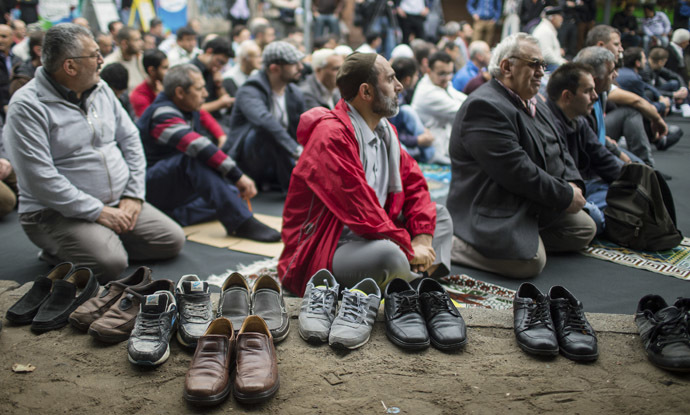 Authorities estimate that some 400 Germans have joined IS in Iraq and Syria, and the federal prosecutor is also conducting a probe into over 30 young people suspected of joining IS militants.
READ MORE: ISIS-related arrests in US, Europe, Australia amid "gruesome" attacks
When asked about those youngsters heading to join the Islamic State, 19-year-old Mustafa – who preferred not to give his surname – told Reuters: "I worry for them, for their families, for Germany, for the world. It is a huge catastrophe."
"What we can do is stop a person from joining up. We need to show them other alternatives," he added.
You can share this story on social media: