Conflicting reports over release of Russian tycoon Yevtushenkov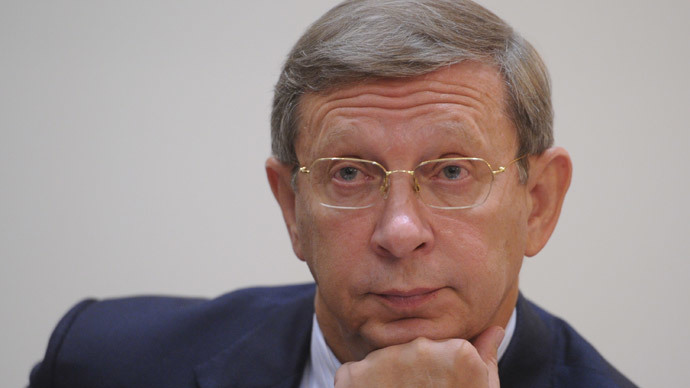 There are conflicting reports over the release of Russian tycoon Vladimir Yevtushenkov from house arrest. Press secretary of "AFK Sistema" co-owned by him confirmed the release, while Yevtushenkov himself and Russia's Investigative Committee deny it.
The investigation into the Yevtushenkov case continues, and the restrictive measure - the house arrest - hasn't been changed, the official representative of the Russian Investigative Committee, Vladimir Markin, told Interfax.
During a phone call with the RIA Novosti news agency, Yevtushenkov reportedly denied he had been released from house arrest.
Moscow's Basmanny court didn't change the restriction measure for him and didn't mitigate the conditions of house arrest, the court press secretary said. She denied he had been permitted to make phone calls and go to his workplace.
"All questions concerning the restriction measure should be decided in court. The investigative authorities can only release him on a pledge not to leave the country," Fadeeva stressed.
The Basmanny court also stated that speaking on the phone or using the internet while under house arrest could become "the reason for more harsh restriction measures."
READ MORE: Russian billionaire Yevtushenkov under house arrest in money laundering case
Meanwhile, the head of the Russian union of industry and business employees, Aleksandr Shokhin, told Itar-Tass that Yevtushenkov had been granted permission to use the phone.
The Russian shares market has climbed at the news of Yevtushenkov's release from house arrest, with AFK "Sistema" going up 20 percent and "Bashneft" gaining 4 percent.