Biggest attack on RT.com: Website hit by 10 Gbps DDoS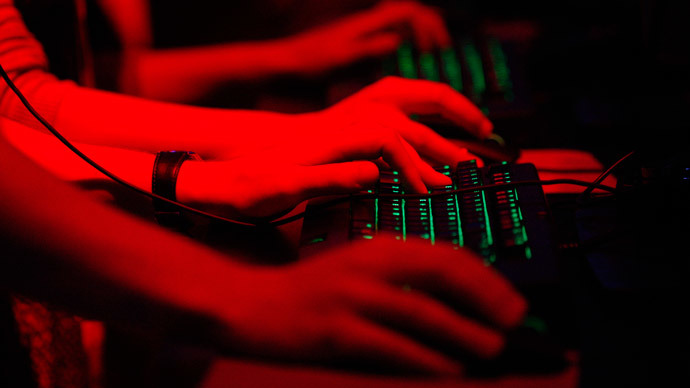 RT.com has been hit with the most powerful DDoS attack in the website's history, which reached 10 Gbps in strength. No group has claimed responsibility. RT has experienced cyber assaults in the past, prompted by its reporting on Manning and WikiLeaks.
The Wednesday attack was successfully deflected, but resulted in a temporary slowdown of the site.

"Thanks to the website's reliable technical protection, RT.com was unavailable just for a few minutes, even though the DDoS attack has continued," RT's press service said in a statement.

The attack was identified as a UDP-flood type, and reached 10 gigabits per second.

Hackers have previously targeted RT with Distributed Denial of Service (DDoS) attacks, to prevent it from reporting on various controversial issues, such as the Chelsea Manning trial and WikiLeaks.

DDoS attacks bring websites down by fabricating internet traffic and overwhelming a site's hosting service.

One of the most powerful attacks on RT was recorded on February 18, 2013, when the website was unavailable for about 6 hours.

RT was also temporarily disabled for just under five hours in June 2013. Hacker group AntiLeaks, which opposes Julian Assange's WikiLeaks project, claimed responsibility for the attack.

The cyber assault coincided with RT's reporting on the trial of Chelsea (formerly Bradley) Manning and massive anti-government protests in Turkey. Uninterrupted coverage continued on RT's Twitter page.

In August 2012, the same group claimed responsibility for a massive DDoS attack which knocked out RT's English and Spanish websites for hours worldwide.
You can share this story on social media: