Germany and France consider sending drones to Ukraine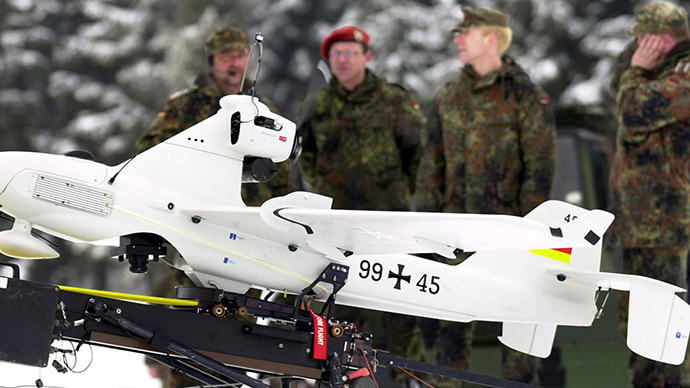 German drones may soon be flying over Ukraine as part of the OSCE mission to monitor the truce between Kiev forces and militia fighters. The German Defense Ministry has sent a team to southeastern Ukraine. France is also considering sending drones.
The ministry announced its readiness to fulfill the OSCE's request in an official statement published on Bundeswehr's (Germany's armed forces) website.

On Tuesday, a team of 14 UAV (unmanned aerial vehicles) experts from Germany arrived to Ukraine, along with French colleagues. They are examining the area near an uncontested site near the rebel-held city of Lugansk.

Over the next three to five days, logistical, technical, and medical staff will analyze the conditions and determine whether Germany – and possibly France – will be able to deliver drones to the region.

"Based on the results of the reconnaissance mission it will then be considered whether and in what form Germany and France could participate in a support mission for the OSCE, subject to political support," the German military said.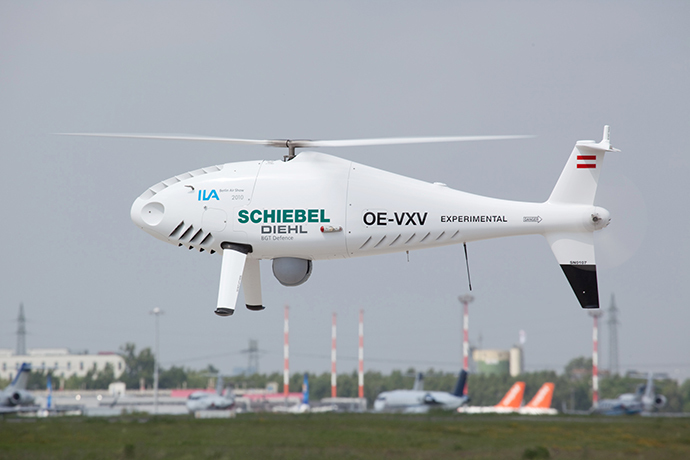 If a green light is given for deployment, Germany will send Luna reconnaissance drones. The drones are capable of flying at an altitude of up to 5,000 meters (16,000 feet) for six hours. They are only 2.36 meters (7.74 feet) long and weigh 40 kilograms (88 pounds), and can deliver video and still images to a ground station in real time.

On September 13, Ukrainian President Petro Poroshenko officially authorized the OSCE mission to deploy drones. The OSCE then called on its partners to join the mission.

Austria has offered its Schiebel Camcopter S-100 drones, which can fly for six hours at a height of up to 5,500 meters (18,000 feet), at a speed of 220 km/h (136 mph). The drones will enable observers to easily monitor troop and civilian movements in contested areas and along the border.

The idea of monitoring the border with UAVs was earlier welcomed by Moscow, which insisted on stationing OSCE monitors at Russian checkpoints back in July.

On September 5, Kiev and members of self-proclaimed republics in Donbas agreed to a ceasefire during talks in Minsk. The peace plan, based on Russian President Vladimir Putin's proposals, calls for an "all to all" prisoners of war exchange, hardware withdrawal, and humanitarian aid access to the area.

The two sides in Ukraine have vowed not to use military force unless the opposing side violates conditions of the truce.
You can share this story on social media: