​Kiev authorizes OSCE to deploy drones to monitor ceasefire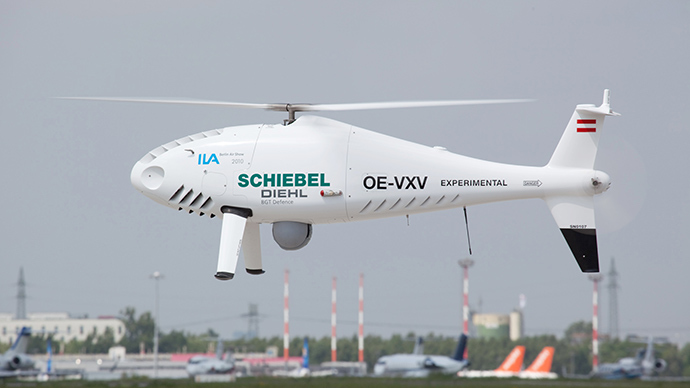 Ukrainian President Petro Poroshenko has officially authorized the OSCE mission in Ukraine to deploy drones in order to monitor compliance with the ceasefire terms agreed last week between the government and the self-proclaimed eastern republics.
"In order to keep the conditions of the ceasefire, the Ukrainian President and OSCE Chairperson Didier Burkhalter agreed on the matter of a substantial increase in the amount of technical equipment used for monitoring and verification," said a statement on Petro Poroshenko's official website, following a telephone conversation between the two officials.
"As part of this, Petro Poroshenko is allowing the OSCE to use UAVs, which Burkhalter said would be delivered as quickly as possible."
OSCE spokesman Shiv Sharma said that the group would initially deploy two drones at the end of September or early October, and that more would follow later.
The OSCE, which has been observing and mediating the eastern Ukrainian stand-off since March, has over 220 observers in the country, with a mandate for up to 500. Some 70 of those are currently stationed in the Donetsk and Lugansk regions monitoring the ceasefire. A separate OSCE mission is stationed at the Russian side of the border crossings, which Kiev lost control of, monitoring the flows of refugees, volunteers and other Ukrainian and Russian citizens moving between the two countries.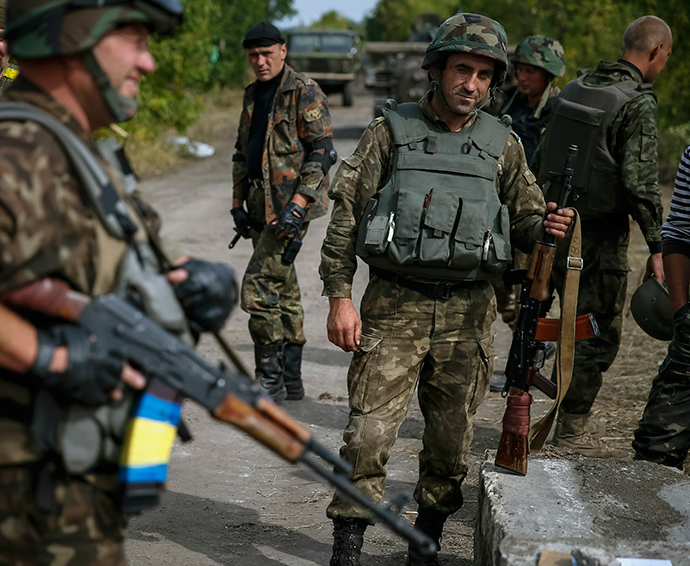 The OSCE stated earlier this week that it will use Austrian-made Schiebel Camcopter S-100 drones, which can fly for six hours at a height of up to 5,500 meters, and a speed of 220 km/h, which will enable observers to easily monitor troop and civilian movements in the contested areas and along the border. The idea of monitoring the border with UAVs has earlier also been welcomed by Moscow, who insisted on stationing OSCE monitors at Russian checkpoint back in July.
Burkhalter said that the 12-point Minsk ceasefire, negotiated by Kiev and the Ukrainian rebels with participation of the EU and Moscow representatives, would provide "a real opportunity to finally reverse the logic of escalation."
On September 5, a ceasefire agreement was reached during talks in Minsk between Ukrainian government representatives and republic leaders. The peace plan, based on Russian President Vladimir Putin's proposals, calls for an "all to all" prisoners of war exchange, hardware withdrawal and humanitarian aid access to the area.
You can share this story on social media: