'Nonsense!' Moscow mocks Kiev's 'intelligence' on killed Russian troops in Ukraine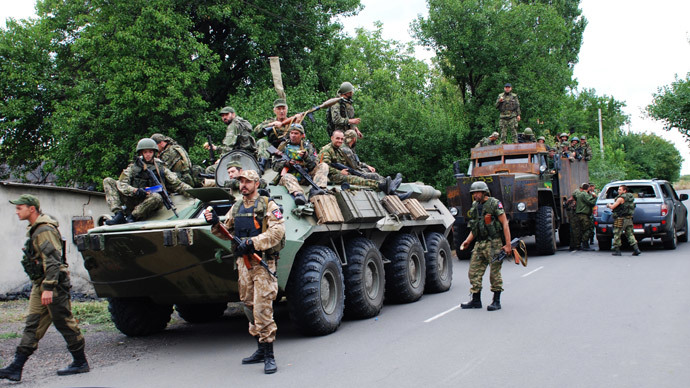 The alleged deaths of "thousands of Russian soldiers" in battles in eastern Ukraine are absolute nonsense, the Russian Defense Ministry said, advising Kiev officials to be more careful when preparing their public speeches based on Ukrainian media reports.
"The Russian Military Department considers 'nonsense' the statement by Andrey Lysenko, who said, citing data from 'operational intelligence' that thousands of Russian troops died on the territory of Ukraine," the Defense Ministry's official representative, Igor Konashenkov, said in a statement.
Ukrainian National Security and Defense Council spokesman Andrey Lysenko had earlier made a statement claiming that about 2,000 Russian soldiers were killed in Ukraine while at least 8,000 were injured.
The Russian ministry points out that the so-called "intelligence" data echoes the statements of the alleged human rights activist, Elena Vasileva, who shared those unsubstantiated figures with the Ukrainian UNIAN news agency over a week ago.
"I'd recommend that Mr. Lysenko be more careful when preparing his public statements and to read the Ukrainian media from time to time," Konashenkov said, adding that Lysenko apparently gave away one of their undercover intelligence officers.
"Now we understand what was behind the September 9 dismissal of the Defense Ministry's intelligence chief Sergey Grymza who created such a unique 'agent network'," Konashenkov added.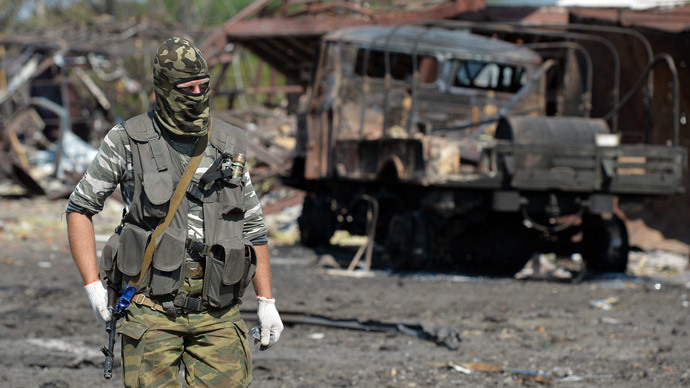 The same scenario was noticed on numerous occasions, Konashenkov pointed out on a serious note, reminding that unconfirmed or purely fake reports are often turned into "facts" by being repeatedly re-quoted by the media.
"Today there's just one element lacking in this merry-go-round. Namely the publication of this nonsense in one of the leading Western media. But I guess it wouldn't make us waiting for long," Konashenkov said.
Moscow has repeatedly stated that it is not a party to the conflict in eastern Ukraine. Russian Foreign Ministry spokesman Aleksandr Lukashevich reiterated on Thursday that there have been no Russian troops in Ukraine and no presence of the Russian army was ever confirmed, besides volunteers who "cannot stay away from the events that occur in the Donetsk and Lugansk regions." For its part, the Russian Defense Ministry also repeatedly stressed that it does not supply the militia with military equipment, ammunition or any other forms of assistance.