'Deterrence not arms race': Russia hints it may develop rival to US Prompt Global Strike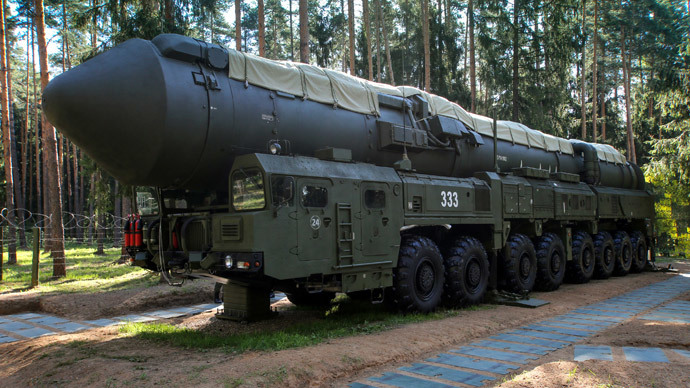 A highly-placed Defense Ministry official says that Russia may be forced to match the US Conventional Prompt Global Strike (CPGS) doctrine, which prescribes that a non-nuclear US missile must be able to hit any target on Earth within one hour.
"Russia is capable of and will have to develop a similar system," Deputy Defense Minister Yuri Borisov said during a public discussion of the Russian rearmament program for the decade of 2016 through 2025.

"But mostly we will concentrate on countering CPGS, as our military doctrine is a defensive one."

But the official denied that the Kremlin was setting off for another Cold War-style arms race with the West.

"This is not in these plans, and I hope will never happen," said Borisov. "We simply want to protect our civilian population from outside threats."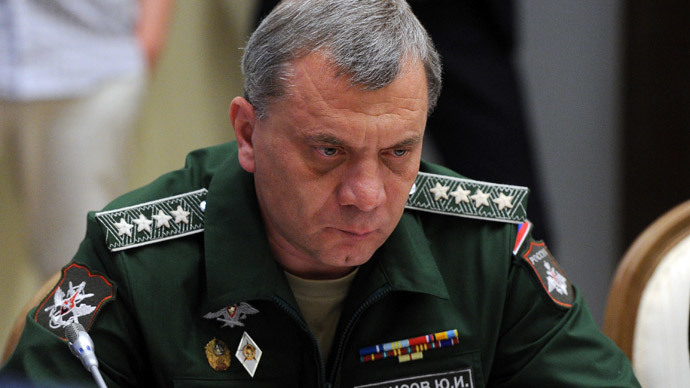 While Prompt Global Strike is often treated as a futuristic super-weapon, it is simply a system that ensures that strike areas of existing technologies cover the entirety of the planet. The concept of CPGS was first explicitly stated in official US documents during the first George W. Bush administration, and in more than a decade on, it has gone through various iterations, from ones that would see kinetic weapons fired at targets on the ground from space, to hypersonic missiles, to conventional solutions of placing short and medium range missiles around the world. There is no deadline for the program's official completion, which as just as much a subject to budget constraints as other articles of the defense budget, or consistent status updates on whether its aims may have already been achieved through existing armaments.
Despite its vague remit and gradual implementation, the program has caused considerable consternation in Moscow and Beijing. A previous US study showed that up to 30 percent of enemy nuclear launchers could be taken out with conventional weapons that would form part of the CPGS. Russian officials have said that together with the missile defense system the US is deploying around the world, this could mean that the current nuclear balance could be undermined.

This was clearly on Vladimir Putin's mind when he spoke of creating new "assault capabilities, including maintaining a guaranteed solution to the task of nuclear deterrence" at the same Wednesday meeting.

But most experts agreed that Russia current abilities are already sufficient to withstand CPGS, even if it lacks the same attack capabilities.

"We already have a system of swift retaliation," said Yuri Baluyevsky, former Chief of the General Staff of the Russian Armed Forces. The retired general is helping to develop the Kremlin to develop a new military doctrine by the end of the year, in the face of geopolitical changes in Ukraine, NATO's increased presence in Eastern Europe, and the NATO missile shield.

"Russia has missiles, such as the long-range, air-based X-101 strategic cruise missile, which is able to strike at distances of 5,000 kilometers (about 3,100 miles)," the president of the Academy of Geopolitical Problems, Konstantin Sivkov, told RIA news agency.

"It also has high-precision ballistic missiles that could strike ground targets, providing they had normal warheads. These are the two main elements of a rapid long-range strike, That is, it can be done now. Basically, existing long-range aviation would be sufficient."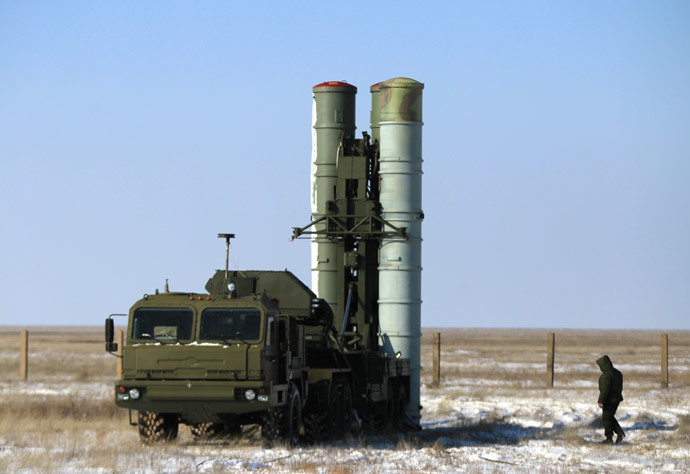 Another expert suggested that Russia's air defense systems – which cost considerably less than launches of ballistic missiles to operate – should form the backbone of the country's response to CPGS.

"To create an adequate aerospace defense system it is important to develop interceptor systems, such as the S-500. It is capable of hitting targets not only in the air but also in near space at an altitude of 200 kilometers above the Earth, which are moving at a speed of up to 8 kilometers per second,"
said Igor Korotchenko, editor-in-chief of National Defense magazine.
The unveiling of CPGS has not only bred stiff resistance around the world, but also doubts at home in the US itself. A Carnegie Center
study
from last year said that the system held some of the same risks as a nuclear attack, and was much more likely to be used. Within the allocated 60-minute timeframe, incoming conventional missiles could be mistaken for nuclear warheads, their trajectory could be misunderstood, or they could simply hit the wrong target – all situations that may unleash a rapid response, which Russia and China, at the very least, appear to be very capable of already.
You can share this story on social media: