Submerged Russian nuclear sub test-fires Bulava strategic missile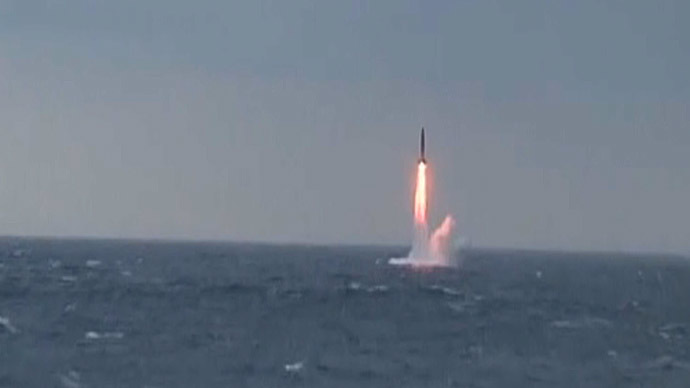 A Russian Borey-class nuclear submarine has successfully test-fired a Bulava SLBM, the Russian Defense Ministry reported. The ballistic missile was launched from a submerged sub and hit a target some 5,000km away.
The Vladimir Monomakh, the third vessel of the Borey class, fired the missile on Wednesday from the White Sea off Russia's northwest. All of the Bulava's warheads hit the Kura test range in the Kamchatka Peninsula in the Russian Far East, the ministry said in a statement.
Borey-class submarines are the designated backbone of Russia's sea-based part of nuclear deterrent, with Bulava being its nuclear weapon of choice. The missile had a somewhat troublesome development history, with technical glitches plaguing the early tests. The launch on Wednesday was the 19th in the SLBM's history.