Monster floods kill over 400 in India, Pakistan (PHOTOS)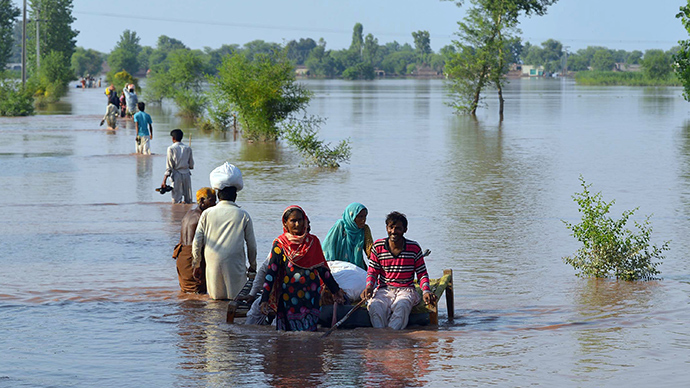 The heaviest rainfall in 50 years has resulted in more than 400 deaths in the Kashmir region – with thousands still trapped on rooftops – as residents in both India and Pakistan are criticizing their governments for not doing enough to help them.
In India, at least 217 people were reported to have died by Tuesday, with another 47,000 evacuated from their homes. The city of Siringar was still submerged, as were more than 2,000 other villages.
The Indian Air Force has been pressed into action and has air-dropped over 550 tons of relief. Eighty medical teams have established emergency health services in state-run health centers and schools.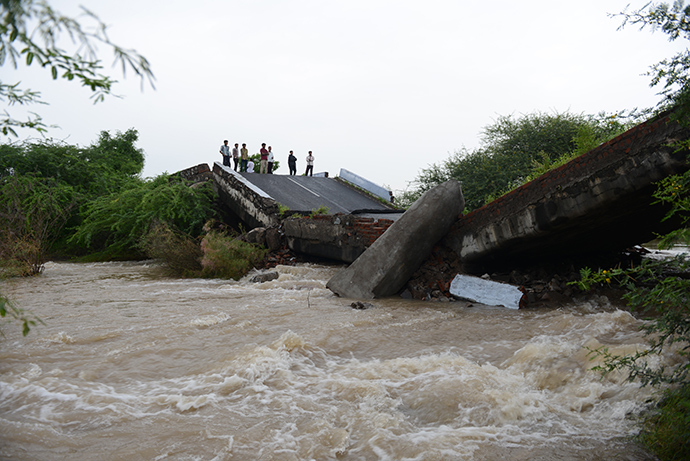 "The damage is shocking. People have been stranded on the rooftops of their homes for the last three days in some parts of Kashmir," said a senior official from India's National Disaster Response Force. He added that they would have sent in disaster response teams earlier, but "we were all caught off guard because there was not a single warning issued by the weather office. The flash floods took us by surprise."
Although India's meteorological department did forecast heavy rain in Kashmir for last week, the nation's media reported the Central Water Commission, which issues flood warnings, did not warn the northern state of Kashmir, where the downpours were heaviest.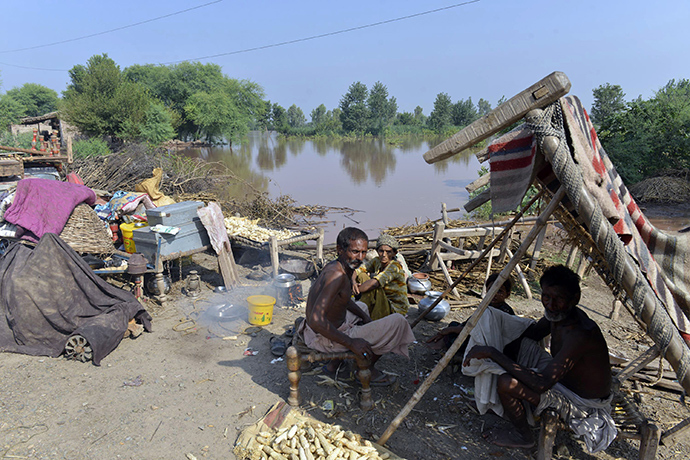 Luckily, India has hundreds of thousands of soldiers stationed in Kashmir because of the decades-old conflict with Pakistan over the disputed region, which is also home to counter-insurgency operations against separatist militants. The military was subsequently able to spring into action using boats and helicopters to rescue people from rooftops after the river Jhelum burst its banks in Srinagar.
"Fortunately, it is not raining in Kashmir today and we are now getting a chance to send our teams across the region to help tens of thousands of people who have been displaced," said Sitanshu Kar, a spokesman for Indian Defense Ministry.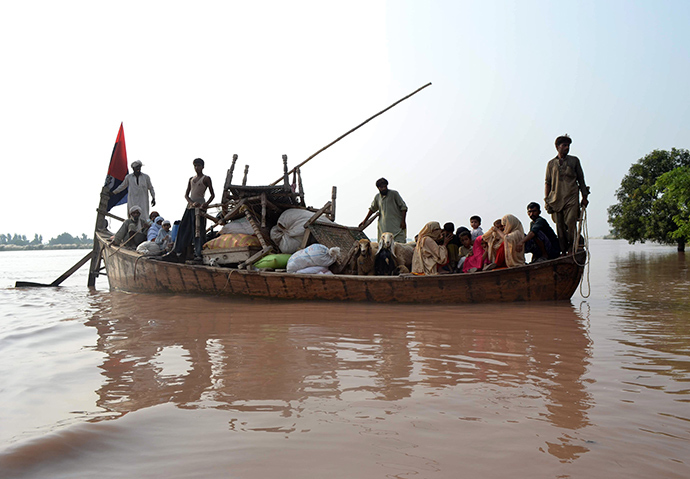 Over the border in Pakistan, the picture is equally grim with at least 231 people reported dead. The Haveli district on the border between Indian and Pakistani Kashmir received 400 millimeters of rain in one day – the most in 50 years.
At least nine people died and another six were injured, with six people still trapped in the debris when a mosque collapsed in the eastern city of Lahore, a spokesman for the rescue operation, Saeed Qureshi, told Reuters.
There was also finger-pointing in Pakistan, where the memory of the catastrophic floods of 2010, which affected 20 million people and caused billions of dollars in damage, is still fresh in people's memory.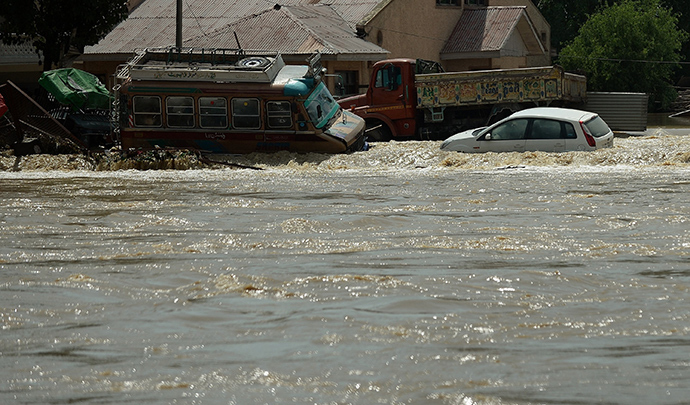 "With the memory of the catastrophic floods of recent years still fresh, many are wondering why the present calamity was not better predicted, flood warnings were not issued with more urgency, and mitigation measures not undertaken speedily," Pakistan's Dawn newspaper said in an editorial.
However, "nobody can fight with nature," said Qureshi. "We had made a contingency plan, identifying vulnerable populations along banks of rivers and torrents, but rains with unexpected density wreaked havoc on the hilly areas beyond our imagination."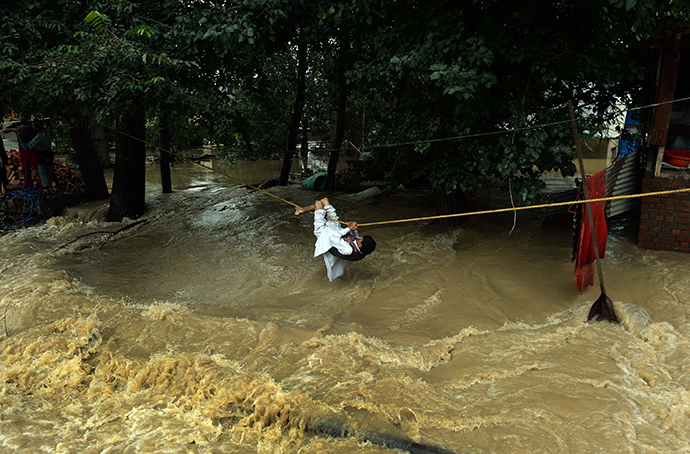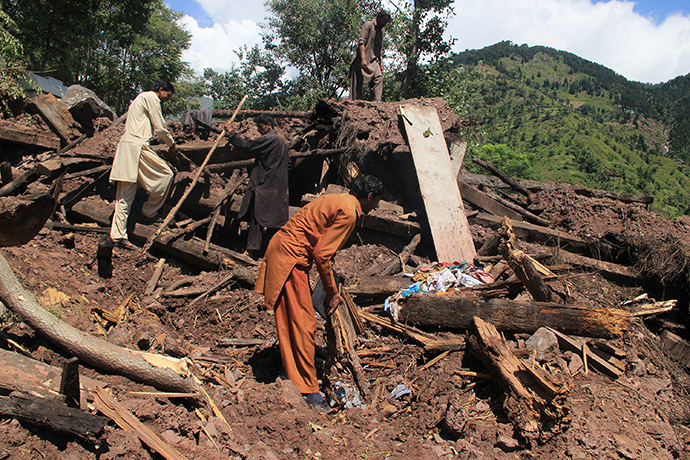 You can share this story on social media: