Half-million people evacuated in Japan amid 'worst-in-15-years' typhoon
A super typhoon with destructive winds, towering waves and storm surges is heading to the Japanese island of Okinawa. Authorities have canceled flights and urged over 500,000 people to evacuate as meteorologists issued the highest storm warning.
One person has been reported dead in Typhoon Neoguri after his boat was swamped by high waves, reported NHK national television. Several people also sustained minor injuries from falls.
The typhoon alert was issued for Okinawa, Japan's southernmost territory and home to around 1.2 million residents, and for the Miyako Islands in the same prefecture.
The super storm is packing gusts of up to 250kph, the Japan Meteorological Agency said, issuing a top-level warning.
According to the official from the agency, the waves could reach as high as 14 meters.
Some schools in the south of Japan's main islands have been closed, and the authorities halted air and sea transport.
"There are fears about violent winds, high waves and tides and torrential rain that we have never experienced before," Satoshi Ebihara, the Japanese weather agency's chief forecaster, told journalists at a Monday news conference.
He urged the residents of Okinawa to stay in secure buildings or seek shelter if they fear that their household won't survive the super typhoon.
"We are in an abnormal situation where serious danger is imminent," he said.
About 50,000 of Okinawan households have been left without power.
"The rain is becoming heavier as the typhoon approaches," a municipal official of Nanjo, a city in the south of Okinawa Island, told AFP, "We have urged residents to evacuate when they see any danger."
NASA is warning of major flooding on Wednesday and Thursday due to the rain caused by the typhoon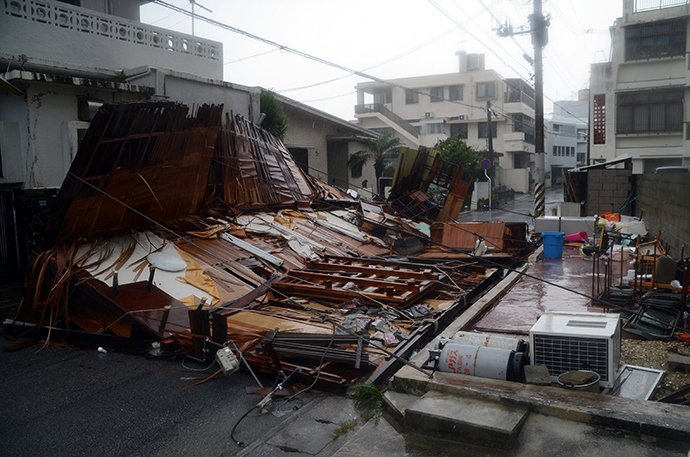 "Neoguri has been caught by a trough of low pressure and is headed for the Japanese island of Kyushu, where the city of Nagasaki lies. Nagasaki had upwards of 8 inches of rain on Thursday, and parts of Kyushu saw 10 inches of rain on Friday, thanks to a stalled stationary front over the island," said chief Weather Underground meteorologist Jeff Masters.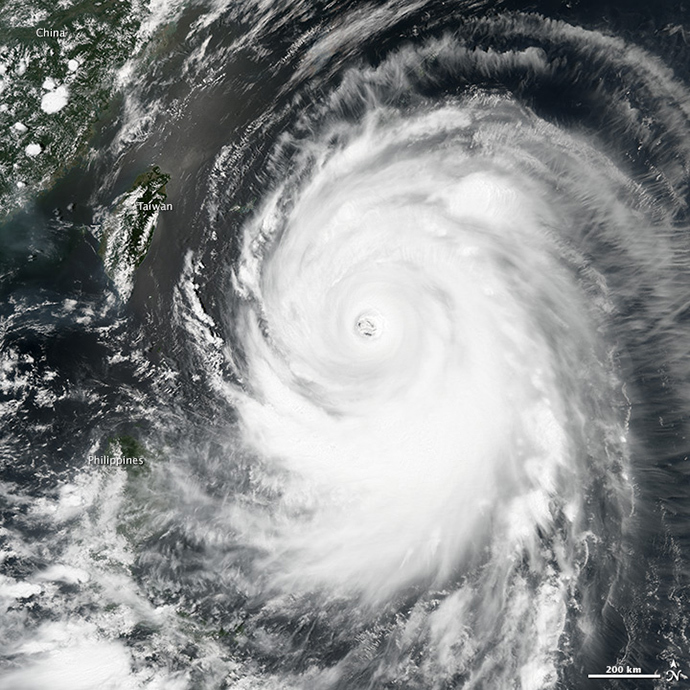 Okinawa Prefecture has no nuclear plants. However, there are two on Kyushu and Shikoku Islands, to the northeast of Okinawa, which could also be affected by the super typhoon. Both plants are shut due to government policy after other natural phenomena – a strong earthquake and subsequent tsunami - which crippled the Fukushima Daiichi plant back in March, 2011.
Fukushima has 9 days to prevent 'unsafe' overheating
Meanwhile, the Kadena Air Force Base on Okinawa, the biggest US base in the Pacific Ocean, has evacuated some of its aircraft.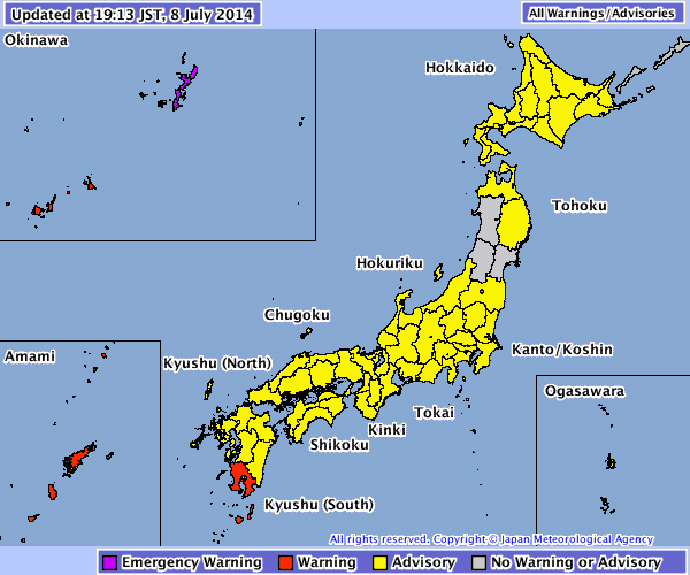 "I can't stress enough how dangerous this typhoon may be when it hits Okinawa," Commander James Hecker of the 18th Wing stationed in Kadena said in a statement posted online, "This is the most powerful typhoon forecast to hit the island in 15 years."
He called on the base's personnel and local residents to get ready and to take serious precautions ahead of the upcoming storm.
"So be prepared! Tie down your outdoor items and work with your neighbors to help them," he said. "During the typhoon, do not go outside... anything not tied down, even small items, could become deadly projectiles."
The storm comes less than a year after one of the most destructive typhoons - Haiyan – struck the coast of the Philippines in November. The deadliest Philippine typhoon on record, it killed at least 6,268 people in that country alone.
You can share this story on social media: