​Hagel 'not aware' of secret deal to supply Kiev with lethal weapons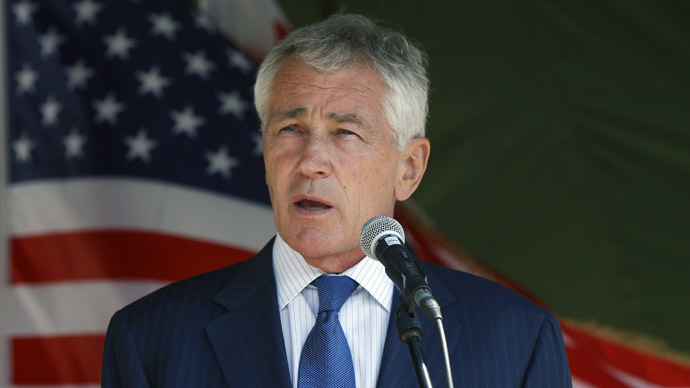 US Defense Secretary Chuck Hagel said he was not aware of a secret deal to supply Ukraine with lethal weapons. His words contradict earlier statements by an aide to President Petro Poroshenko that the US is backing Kiev's military with arms.
"I'm not aware of any kind of a secret deal that was made in Wales about supplying lethal weapons to the Ukrainians," Hagel told journalists on a visit to Turkey's capital, Ankara.
Earlier, Poroshenko aide Yury Lutsenko wrote on his Facebook page that the US, along with France, Italy, Poland and Norway, will supply modern weapons to Ukraine.
The agreements were reached at the Sept. 4-5 NATO summit in Wales, Lutsenko wrote, adding that the West will also send military advisers to Ukraine.
However, Hagel later denied the report Sunday, saying that Washington has not made an offer of "lethal assistance" to Ukraine.
Shortly afterward, Norway, Italy, and Poland also denied the report.
NATO to give Ukraine 15mn euros, lethal and non-lethal military supplies from members
However, Ukraine's Defense Ministry has confirmed that joint US-Ukraine maritime exercises, under the Sea Breeze 2014 program, will be held Sept. 8-10 in the northwestern Black Sea.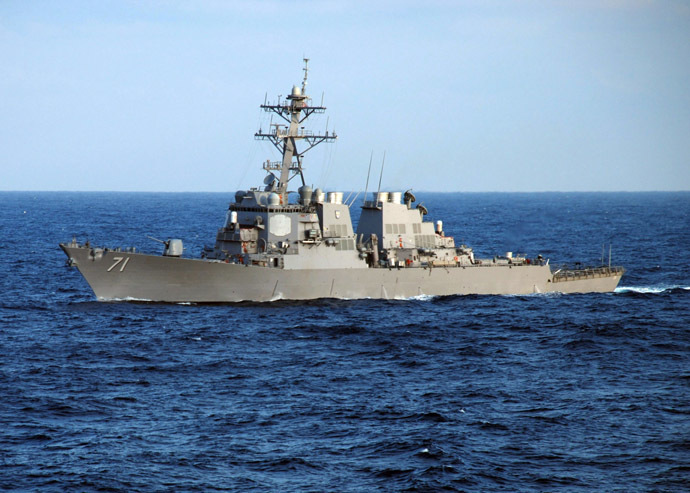 "The aim [of the exercises] is to set up safety measures in areas dangerous to ships," Col. Andrey Lysenko, spokesman for Ukraine's National Security Council, told reporters Monday.
Meanwhile, NATO is carrying out a week of military exercises in Latvia. The alliance says the drills are aimed at showing its commitment to Baltic member states in the face of an "assertive" Russia.
Following the NATO summit in Wales, a plan to create a new rapid reaction force in Eastern Europe was announced, likely numbering at least 4,000. The force will be ready to be deployed within 48 hours.
The Baltic states and Romania have already offered to host the force.
During his visit to Turkey, Hagel also said that he hopes the ceasefire will continue in the east of the crisis-torn country.
"We hope it holds," he said. "If it can hold, then we are hopeful that that is the baseline, the beginning of an effort to move forward and resolve these issues that cannot be resolved militarily."
Ukraine, US to conduct joint military drills in Black Sea
Hagel said that the Ukraine crisis "has to be resolved politically."
"And you can't start that process until a ceasefire takes place," he added. "But that isn't the end. That is only the beginning, a ceasefire."
4 NATO warships to enter Black Sea before September 7 – military source
You can share this story on social media: