4 NATO warships to enter Black Sea before September 7 – military source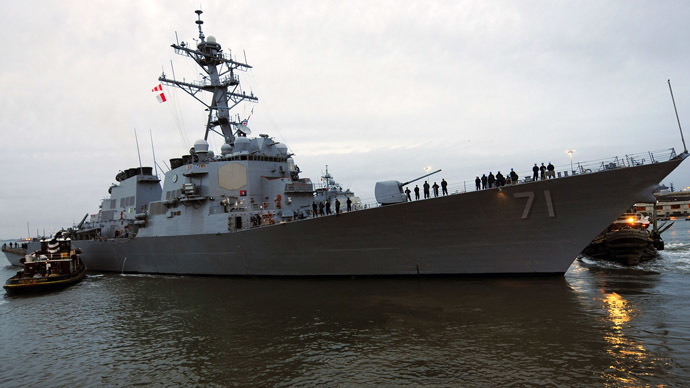 Four NATO warships from US, France, Canada and Spain will reportedly enter Black Sea waters this week, a diplomatic and military source said.
Two NATO warships heading to Black Sea – report
USS Ross, an Arleigh Burke-class guided-missile destroyer, French Commandant Birot, Canadian HMCS Toronto, a Halifax-class frigate, and Spanish frigate Almirante Juan de Borbon will enter the Black Sea before September 7, the source told the Itar-Tass news agency.
"[USS] Ross and [Commandant] Birot will pass through the Black Sea straits, September 3," he added, "Spanish and Canadian frigates will enter the waters of the Black Sea, September 6."
NATO's merry-go-round electronic surveillance in the Black Sea
At present there's only one NATO ship in the Black Sea – France's Dupuy de Lome, a surveillance ship designed to collect signals and communications frombeyond enemy lines. According to the Itar-Tass source, the French vessel is expected to leave the Black Sea area on September 5.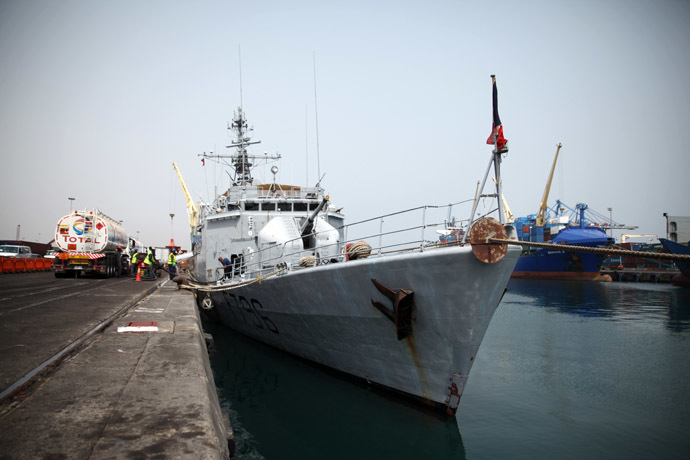 In the meantime, NATO neither confirmed nor denied information that its warships are entering the Black Sea.
The Montreux Convention of 1936 states that warships of non-Black Sea states can stay in the Black Sea for no more than 21 days. It adds that the maximum deadweight of a non-regional warship in the area should not exceed 45,000 tons.
The frigate was deployed to the region in April- May, and its tour was in turn preceded by the presence of the destroyer USS Donald Cook, sent to the Black Sea in early April.
Despite the convention limits, NATO has managed to increase its presence in the region in the wake of the Ukrainian crisis by constantly rotating warships there. Russia does not approve of what it sees as muscle-flexing by the military alliance in its backyard.
In July this year, the grouping of NATO ships in the Black Sea reached nine vessels, setting a record for the post-Soviet period.
On August 7, the US missile cruiser Vella Gulf entered the Black Sea in what the American Navy described as a move to "strengthen the collective security of NATO allies and partners in the region," according to a statement by the US 6th Fleet. It left the waters at the end of August.
You can share this story on social media: