'Brand suicide': Companies sharing name with ISIS forced to rebrand
ISIS has become an uncomfortable term for both companies and people sharing their name with the terrorist group operating in Iraq and Syria. The situation has left many with no choice but to change their brand or get the media to stop using the word ISIS.
The name ISIS actually stems from an Egyptian goddess who was worshipped as an ideal mother and wife. The once pleasant meaning prompted many companies to adopt ISIS as their name.
For example, ISIS Mag is a London-based hair and beauty magazine for women of African descent. It has now been forced to change their logo so the word "Mag" is much more prominent in the title.
"We wanted our readers to, you know, unleash the goddess within them, so that was how we got the name ISIS. We started getting messages from our Facebook page that we were part of the terrorist organization, so I said to my business partner 'we have to rebrand,'" Linda Graham, founder of ISIS Mag, told RT.
It's not surprising that the threat posed by ISIS is worrying businesses with the same name, especially when consumers have a choice, says the founder of UK-based communications agency Media Speak, Peter Coe.
"The problem is, if you leave customers or potential customers with the idea that you might have some kind of connection, or they just feel uncomfortable, then they have choices about who to go to," he told RT.
ISIS was also the title of a wireless payment application system – until the US startup recently announced it was changing its name.
Indeed, it is "brand suicide" to be somehow associated with ISIS, believes Professor Nicholas O' Shaughressy of Queen Mary's University in London. He told RT that changing a brand's name because of a bad word association is nothing new.
"It's happened before. The best case is Jaguar, who originally were called SS Cars and of course they had to change their name, and under the advice of an advertising agency they became Jaguar," he said.
The letters SS had become associated with the Nazis, as it was the name given to their hated and feared police squadrons.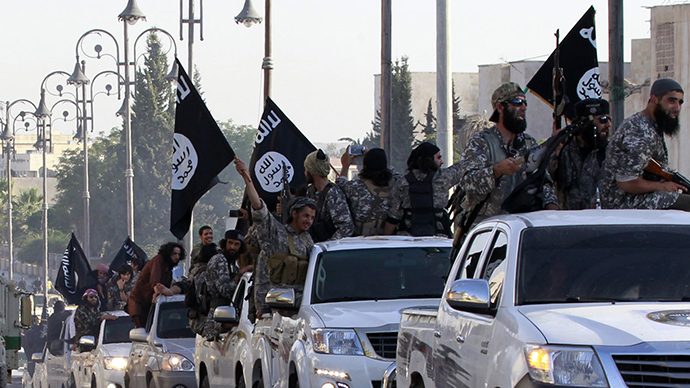 Even kinky knickers are under fire, as Ann Summers – a British retailer specializing in sex toys and lingerie – has just brought out a range of ladies underwear called ISIS. It is unclear whether the company has any plans to change the product's name.
But it's not just companies that are feeling the heat. Isis Martinez, an alternative medicine provider based in Miami, Florida – has faced various difficulties because of her name in the last couple months.
"I have actually experienced a number of very uncomfortable conversations with potential clients in the emergency room; an intake nurse asked me if I could use my middle name because she felt uncomfortable pronouncing ISIS. People want to call me by my nickname," Martinez told RT.
As a result, Martinez has started a petition to get other women with the same name, as well as parents with daughters called ISIS, to petition the media to stop using the word – which she says is in fact inaccurate. According to Martinez, ISIS should be called ISIL – the Islamic State of Iraq and the Levant. Plus, earlier in the summer, the terrorists themselves changed their name to Islamic State (IS).
You can share this story on social media: