Palestine's Abbas slams Hamas for running 'shadow govt' in Gaza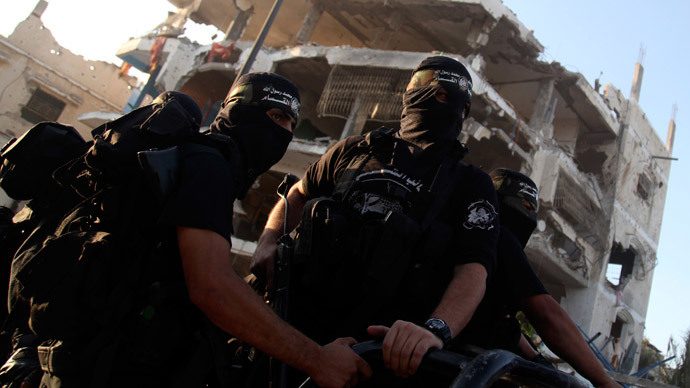 The Palestinian president, Mahmoud Abbas, has lashed out at Hamas, saying they are running a "shadow government" in Gaza and Fatah will "not accept the situation." Hamas has hit back saying the allegations are "baseless."
"They have 27 directors-general of ministries and they are running the Gaza Strip," said the Palestinian President. "The national consensus government can't do anything on the ground." Abbas made the statement in Cairo, as he prepares to meet with Egyptian President Abdel Fattah al-Sisi.
"We will not accept the situation with Hamas continuing as it is at the moment," Abbas said on Saturday evening, in remarks published by the official Palestinian news agency WAFA.
President Abbas also accused Hamas of carrying out mass executions of Palestinian youths living in the Gaza strip, while Israel was bombing the area. The Jerusalem Post reports that Hamas killed 120 youths.
"More than 120 youths were killed [by Hamas] because they did not abide by the house arrest imposed on them," Abbas said. "This is in addition to the extra-judicial execution of 30-40 people during the Israeli assault."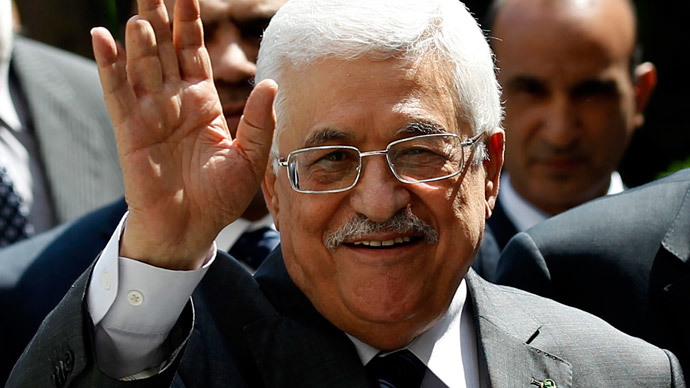 Abbas also claimed that Hamas had lost "only" 50 of its men during the war, while 861 men belonging to his Fatah faction were killed. He did not say how the Fatah men were killed and by whom.
However, Hamas has hit back at Abbas' allegations, saying they are "baseless."
"Abbas' statements against Hamas and the resistance are unjustified," spokesman Sami Abu Zuhri said in a statement.
"It is untrue, baseless and unfair to our people," he said, indicating that Hamas representatives would meet "soon" with their counterparts in the rival Fatah movement to try and get the unity agreement, initially signed in April, back on track.
The creation of the unity deal between Fatah and Hamas led to a straining of relations between Israel and President Abass' faction, who have enjoyed a much better relationship with Tel Aviv in comparison to Hamas.
The unity deal sought to end years of bitter and sometimes bloody rivalry between the Islamist Hamas movement and its Fatah rivals, who dominate the West Bank-based Palestinian Authority.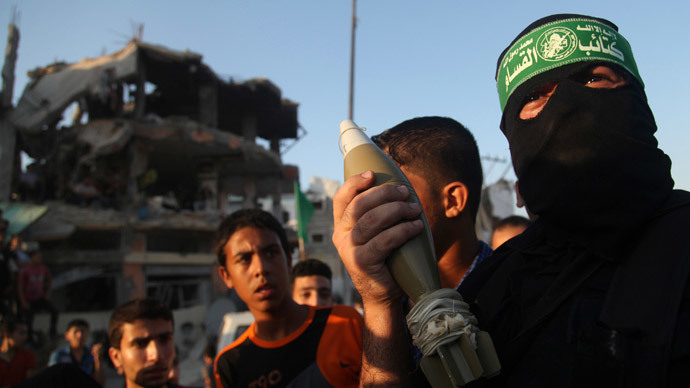 Speaking at the time, Israeli President Benjamin Netanyahu said, "We won't accept the continuation of the situation with Hamas as it is now and in this shape," he said. "There must be one authority and one regime."
"Instead of choosing peace, Abu Mazen [Mahmoud Abbas] made a deal with a murderous terror organization that calls for the destruction of Israel," Netanyahu added, according to The Times of Israel.
A poll conducted in early September showed that Hamas' popularity had surged following Israel's seven-week bombardment of Gaza. The Palestinian Center for Policy and Survey Research said the poll showed Islamists clearly leading presidential and parliamentary polls for the first time since Palestinians last voted eight years ago, when Hamas won power in Gaza.
Hamas proved popular due to their strategy of armed struggle against Israel, rather than opting for peaceful negotiations, which have been favored by Fatah. The views were collected from over 1,000 Palestinians in Gaza and the Israeli-occupied West Bank.
The two parties fought street battles in Gaza in 2007; a year after Hamas won the parliamentary polls. The fighting left hundreds dead and hardened animosity between the parties.
You can share this story on social media: