Israel suspends peace talks in response to Palestinian unity deal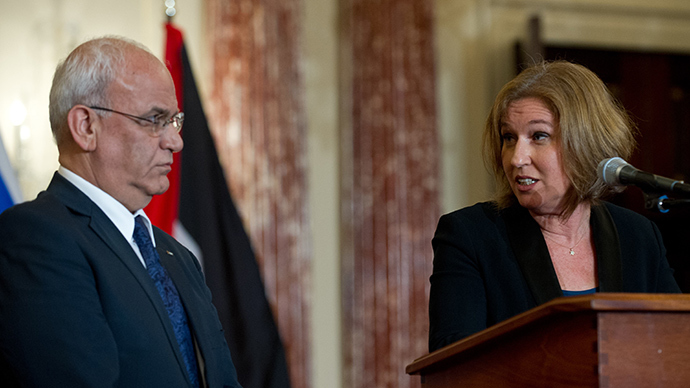 Israel's security cabinet has suspended peace talks with the Palestinians in response to the unity deal between the PLO, headed by President Mahmoud Abbas, and Hamas.
The Cabinet unanimously decided to cut off contacts after a five-hour meeting Thursday. The decision was announced in a statement sent to journalists, AP reports.
According to Israeli media, the country will also impose economic sanctions on the Palestinian Authority, which exercises limited self-rule in the Israeli-occupied West Bank, Reuters reports.
On Wednesday, Israel canceled a planned session of peace talks with the Palestinians over the deal signed in Gaza between Hamas and President Mahmoud Abbas's Fatah faction.
The two rival groups plan to form a unity government within five weeks and hold national elections a half-year after a vote of confidence by the Palestinian parliament.
Cabinet decided that Israel will not negotiate with a Palestinian gov. backed by Hamas, a terrorist org. that calls for Israel's destruction

— PM of Israel (@IsraeliPM) April 24, 2014
"Instead of choosing peace, Abu Mazen [Mahmoud Abbas] made a deal with a murderous terror organization that calls for the destruction of Israel," Prime Minister Benjamin Netanyahu said on Thursday, The Times of Israel reported.
"Hamas appealed to Muslims to kill Jews, fired over 10,000 rockets at Israel, and has not ceased for a moment from its terror activities against Israel," he said, adding, "Whoever chooses Hamas's terror does not want peace."
Netanyahu also lashed out at the timing of the reconciliation between Fatah and Hamas, which he said occurred "at a time when Israel was making efforts to advance the negotiations."
The Palestinian unity deal is a "direct continuation of the Palestinian refusal to advance the talks," he said, referring to the Palestinian rejection of the US framework agreement, its refusal to recognize Israel as a Jewish state and President Abbas's appeal to UN bodies for recognition.
Netanyahu noted, however, that Abbas still has time to reverse course on its deal with Hamas, adding that Israel is willing to pursue "genuine negotiations."
"He still has the opportunity to reverse the course ... to abandon this pact. I hope he does it," he said. "Because if we encounter a Palestinian leadership and a Palestinian government that is ready to pursue genuine peace negotiations, we are going to be there. I am going to be there."
The US State Department, commenting on the Palestinian agreement on Wednesday, said it was "disappointing" and "raises concerns about our efforts to extend the negotiations."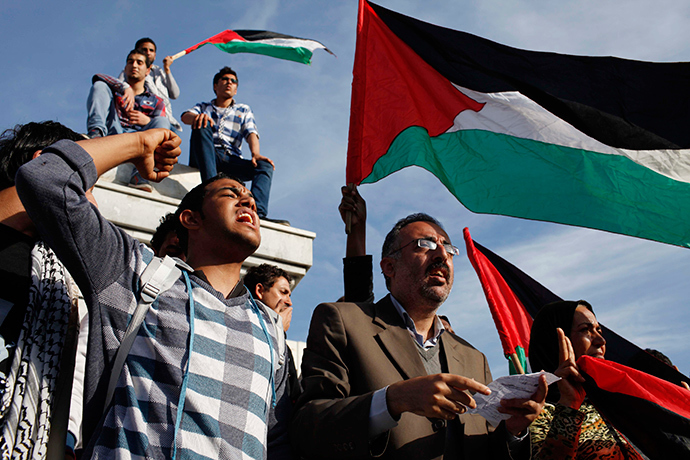 The Israeli decision to halt the talks appears to bring to an end to the nine-month peace initiative by US Secretary of State John Kerry. The negotiating period was scheduled to end next Tuesday, but the sides had been trying to agree to an extension.
The US-sponsored talks between Israel and the Palestinian Authority resumed in Washington in July last year, following a three-year stalemate. Abbas vowed he would suspend attempts to join UN agencies, while Israel promised to release 104 Palestinian prisoners in four groups.
However, the peace talks once again were on the verge of collapse earlier in April, with both sides taking what the US described as "unhelpful steps." The Palestinians applied for admittance to 15 UN agencies and conventions after Israel failed to release a fourth batch of prisoners in March and also re-issued tenders for hundreds of new homes at a Jewish settlement in occupied East Jerusalem.
You can share this story on social media: