Two girls hung from tree on same rope after suspected rape in India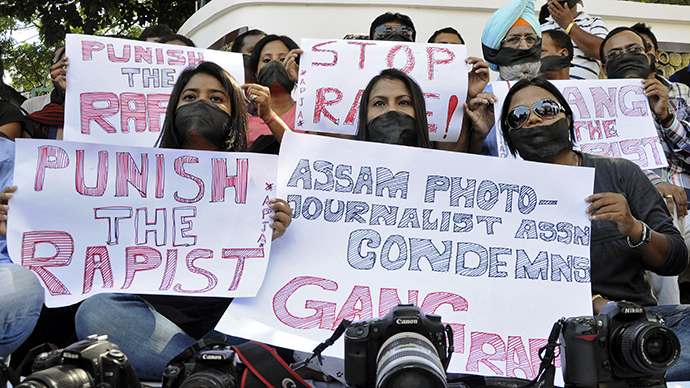 Two schoolgirls were killed and hung from the ends of the same rope on a tree in India's northeastern Assam state. Locals suspect the girls were first raped, reminding of the outrageous gang-rape and murder of a student in Uttar Pradesh.
The girls, who were students at the same school in the Nilambazar area, went missing on Wednesday, local media cited police as saying.

Family members alerted local residents and launched a search operation in the area.

The next morning, a relative of one of the girls found two bodies hanging from a tree located two kilometers from the India-Bangladesh border.

Police said the bodies have been sent for post-mortem examinations, as the reason for the murder has not been yet established.

"A police team had gone to the area yesterday (Thursday) after being informed by the locals. We have recovered the bodies and sent those for postmortem and forensic test," said Karimganj additional superintendent of police Nabin Singh, as quoted by local media.

"We are waiting for the postmortem report...which can only confirm the exact cause of death and if there are any rape angle," said Singh.

However, locals are certain the girls were murdered to cover up rape. The new incident is a grim reminder of the horrific Badaun gang-rape and murder in Uttar Pradesh that sparked mass outcry.

On May 27, the gang-rape and murders of two teenage girls – aged 14 and 15 – were reported in the village of Katra in Budaun district, Uttar Pradesh state. They were found dead the next day, hanging by their necks on a mango tree. According to medics, the girls had been gang-raped and died from strangulation due to being hanged while still alive, local media reported.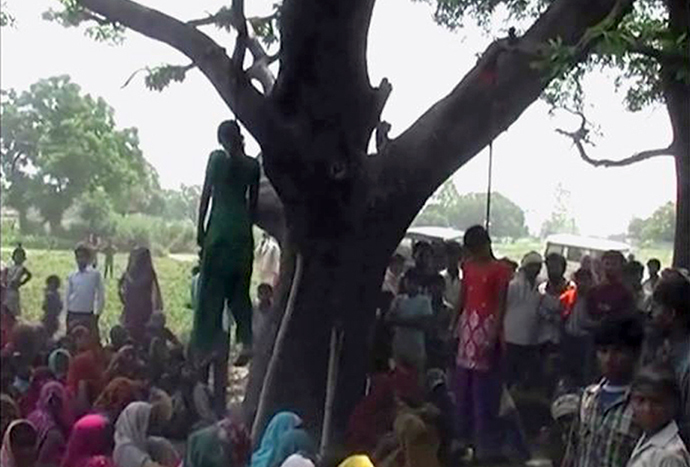 However, these cases do not stand alone; the number of rape incidents in India is alarming. According to the National Crime Records Bureau, a woman gets raped every 22 minutes in India. In 2011, 10.6 percent of rape victims were under the age of 14, UNICEF said in a September report.

The situation seems to have not improved despite increased scrutiny following the December 2012 high profile case of the gang-rape and murder of a 23-year-old student on a Delhi bus. The incident triggered a wave of protests across the country, with people demanding an end to the sexual abuse of women. The case prompted a new examination of data on sexual assault in the country.

In March, India's parliament introduced tougher rape laws, including the death penalty for repeat offenders and those whose victims are left in a "vegetative state." According to activists, the country's conviction rate for rape crimes is still one of the lowest in the world.