'Sharia controlled zone' in Germany: Group of young Muslims patrolling city streets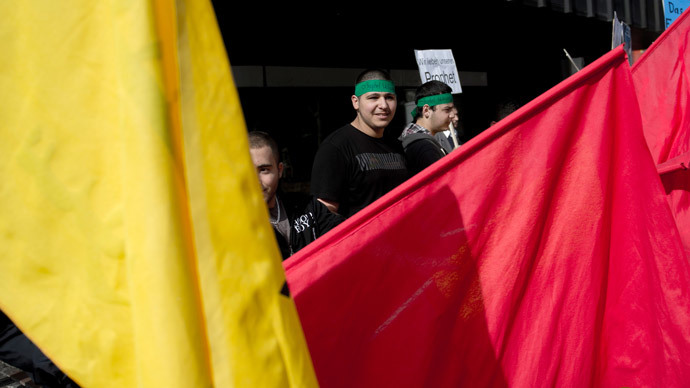 Police in the German city of Wuppertal are investigating a case of several young men who announced themselves to be 'Sharia police'. The group was 'patrolling' the streets, urging people to refrain from various sorts of activities and entertainment.
The young men wearing orange safety vests with the words "Shariah police" written on the back caught both residents' and police attention in Wuppertal in North Rhine-Westphalia in western Germany earlier this week.
Shariah 'police' patrol in Germany. Coming to the UK soon ? #Sharia#Shariah#sharialaw#NO2ISIS#Rotherham#Islampic.twitter.com/5JxD1NsMX8

— Robert (@robert1z) September 4, 2014
The young men are followers of Salafism, a puritanical form of Islam, one of the world's fastest-growing Islamic movements. The fundamentalists have been seen in the city's nightlife area, trying to urge people to refrain from alcohol, drugs, gambling, pornography and other activities. They also reportedly distributed leaflets with the same guidelines.
Police reportedly stopped 11 men aged between 19 and 33. An investigation with possible charges of illegal assembly has been launched.
The government is considering the Sharia initiative an act of provocation and says it won't tolerate any "parallel law".
"No Sharia laws will be tolerated on German soil. No one has the right to tarnish the good image of the German police," the country's Interior Minister Thomas de Maiziere reportedly said in an interview to Bild.
Germany's Justice Minister Heiko Maas said that "no illegal 'parallel law' will be tolerated," as only the state is responsible for law compliance.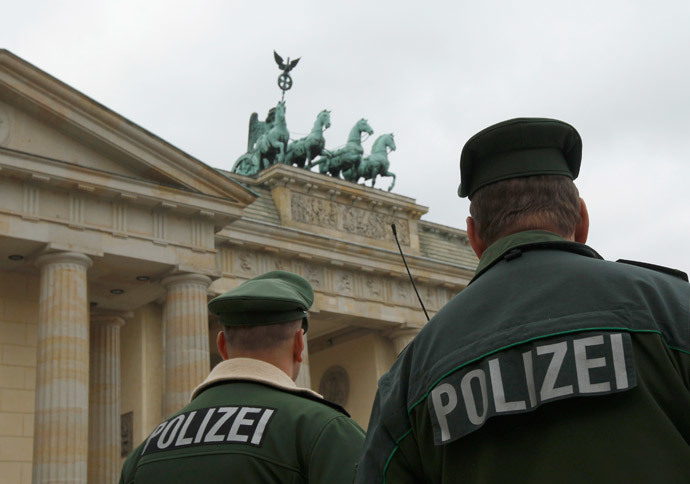 "Intimidation or provocation won't be tolerated," Wuppertal Police Chief Birgitta Rademacher said, as cited by Deutsche Welle, adding that only police appointed and employed by the state have the legitimate right to act as police in Germany.
The German media also cited Wuppertal's mayor, Peter Jung, expressing his support for the hard line taken by police on the group's actions. "These people's intention is to provoke and intimidate and force their ideology [upon others]," the Mayor said.
This is in Germany Muslim sharia police ffs! pic.twitter.com/0L0d1KrzYW

— St George. (@pleb68) September 5, 2014
Wuppertal residents have also expressed concerns over the "Sharia police" appearance. A hotline has been set up by officials, allowing locals to report any information regarding activities of the self-proclaimed patrol, and a real police presence has been increased in the city.
Although the Sharia guidance to refrain from drinking alcohol or taking drugs might not be of any harm in itself, German authorities fear that the Salafists have also been recruiting young men to join the Islamic State and other militant groups, encouraging them to travel to Syria or Iraq in order to do so.
Officials in North Rhein-Westphalia say that approximately 1,800 people are part of the Salafist scene in the area, with ten percent of the members considered to be violent extremists.
In 2012, the movement drew worldwide attention after announcing a long-term campaign to distribute 25 million free copies of translated Korans into German homes.
You can share this story on social media: