​Thai PM declares opponents harming his health with 'black magic' - report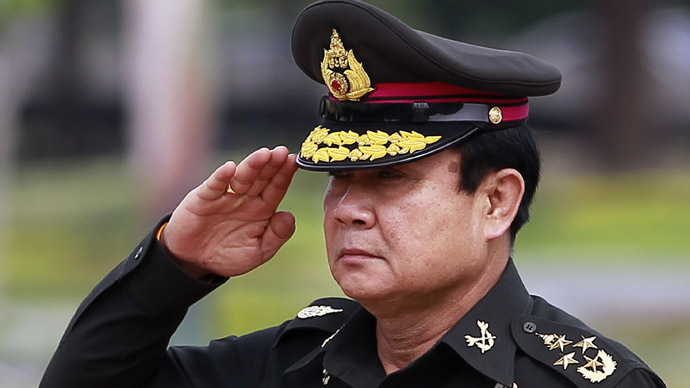 Thailand's new Prime Minister, General Prayuth Chan-ocha, has accused anti-coup opposition groups of resorting to the use of black magic against him – complaining of a sore throat and bodily pain, according to local media.
Speaking at a meeting responsible for selecting members of the National Reform Council on Thursday, General Prayuth told those in attendance about the effects black magic was having on him, the Bangkok Post reported.
The daily added that Gen. Prayuth made light of the black magic he alleges is being used against him:
"Today, I have a sore throat, a pain in my neck. Someone said there are some people putting curses on me. I had so much lustral water poured over my head, I shivered all over. I'm going to catch a cold now."
Thailand and surrounding countries like Cambodia are known to have a deep black magic history. The use and practice of voodoo in Thailand, known as 'barang', is considered illegal in most of the country, but is still practiced by many black magic spell casters.
Another form of black magic that is performed in the northeastern part of Thailand, known as 'ya sang', is an old concept of black magic where poisonous plants are used with an aim to trigger abdominal disorders, intoxications, possible death, and as in Gen. Prayuth's alleged case, bodily pain.
According to The Hindu, the Thai Premier added that he had conducted his own counter-spell ritual, which would help ward off the supernatural curses.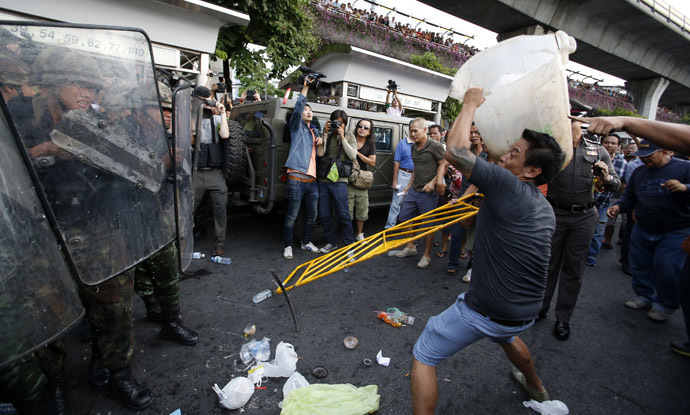 General Prayuth became PM of Thailand after a controversial military takeover, which overthrew the caretaker government of Thailand in May following six months of political crisis and anti-government protests.
Denying this was a coup, the military headed by Gen. Prayuth established a junta to rule the country called the National Council for Peace and Order (NCPO).
Shortly after dissolving the government and senate, the NCPO assigned the executive and legislative powers to Prayuth, and ordered the judicial branch to operate under his command.
In addition, the NCPO declared martial law, established nationwide curfews, banned political gatherings, while arrested and detained politicians and anti-coup activists, imposed internet censorship, and took control of the media.
The NCPO later repealed part of the country's 2007 constitution, issuing an interim constitution granting itself amnesty and far-reaching powers.
You can share this story on social media: