Malaysia Airlines renames awkward 'things-to-do-before-you-die' contest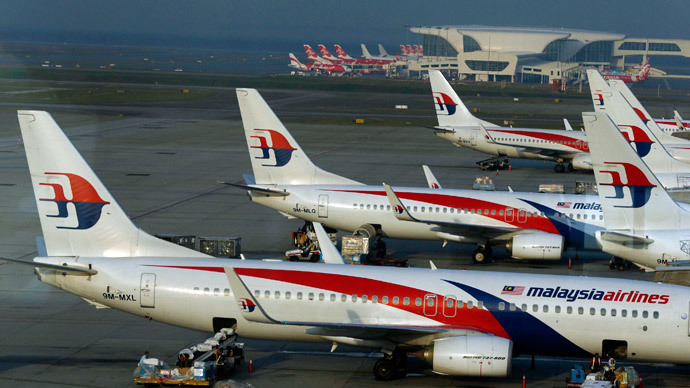 Malaysia Airlines has had to rethink its inappropriately-named 'Ultimate Bucket List' competition of things to do before you die, following a slew of objections on social media. The company is still reeling from two catastrophes that claimed 527 lives.
'What were they thinking', one Twitter user asked of the Monday competition that asked participants to write a 500-word essay explaining what they'd like to do before they die and why.
The competition was initially picked up by British tabloid the Daily Mail and the Australian travel industry press.
A short while into the competition the mood deteriorated, amid public outcry. The media followed Time's lead in posting the dictionary definition of a 'Bucket List' as that of things one never tried, but wanted to before dying.
What were they thinking?! Malaysia Airlines 'Ultimate Bucket List' Competition #PR#failhttp://t.co/PZsMlJ6Ymi

— Nicole Angerone (@NicoleAngerone) September 3, 2014
The online link to the competition then led to a '404' error message. The contest offered flyers the chance of winning economy class tickets to Malaysia and an iPad.
I'll tell you what's NOT on my bucket list - flying on Malaysia Airlines. http://t.co/Lu0uu37BAI

— Amy Sauertieg (@asauertieg) September 3, 2014
In its place is now a more aptly-named 'to do' list of things the customers are invited to share.
"The competition had earlier been approved as it was themed around a common phrase that is used in both countries," the airline explained in a statement.
"The airline appreciates and respects the sentiments of the public and in no way did it intend to offend any parties," it continued.
It wasn't clear if this was simply a bad marketing ploy on the part of MAS, as the entire strategy behind the contest seemed to be an attempt to combat plunging numbers. Customers and crew were leaving; prices on long flights were slashed – some were even given away for free.
Nearly 30 percent of the workforce was cut as the company recently announced a restructuring and rebranding strategy, following a bailout from the Malaysian government. Last month the company reported losses of up to $1.8 million a day.
WOW. Talk about a marketing disaster. "Malaysia Airlines asked for travelers' 'bucket lists' in ill-advised contest." http://t.co/rf2dfkzJ8f

— Lisa Barnard (@lisabarnard) September 3, 2014
The company has had to endure two major catastrophes, losing 527 people, first to flight MH370, which disappeared en route from Kuala Lumpur to Beijing in March, then to flight MH17, shot down over war-torn east Ukraine – all in the space of four months.
Time magazine justly pointed out that it's a good thing online ads can be retracted. Another example occurred in 2003, when the Hong Kong Tourism Board ran a campaign in print media promising that the city would "take your breath away," at a time when the SARS (severe acute respiratory syndrome) virus had been rampaging across China, having claimed 100 lives.
You can share this story on social media: