Hope US won't help Ukraine as it did Libya and Iraq – Lavrov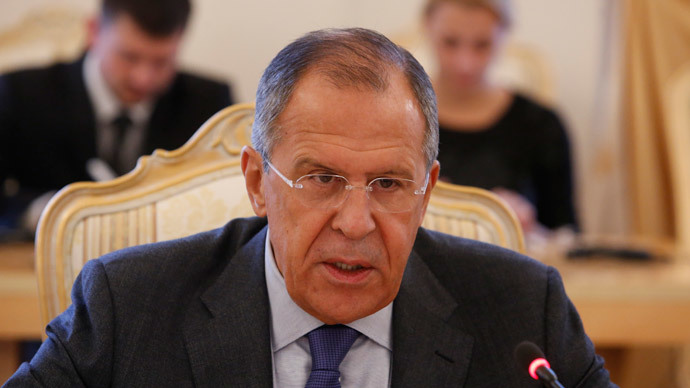 Russia hopes that the US won't help Ukraine to establish a democracy, in Libyan or Iraqi style, and will support both the Kiev authorities and the self-defense forces in Ukraine, said Russian Foreign Minister Sergey Lavrov.
Ukraine's President Petro Poroshenko's upcoming visit to Washington on September 18 will be "a good opportunity to dot the i's and cross the t's concerning US interest or non-interest in political regulation in Ukraine," said the Russian FM.
"The White House announced that the visit will be used to show support to Ukraine in its attempts towards democracy, independence and stability," Lavrov continued. "I hope that this will be a democracy not in Iraqi or Libyan style, and Washington will support all forces in Ukraine."
Only the US authorities can have direct influence on Ukrainian troops and that's why they should moderate "the party of war" in Kiev, which is continuing the anti-terrorist operation in the country's east, Lavrov added.
"Washington has direct influence and there are many facts to prove it," he said. "It is necessary to use the influence and the possibilities of the US to send the required signals to move from attempts of solving the situation with military force to a political process."
He also stated that it would be important that "US and European partners should support the necessity of a search for a reasonable compromise within the process that began in Minsk."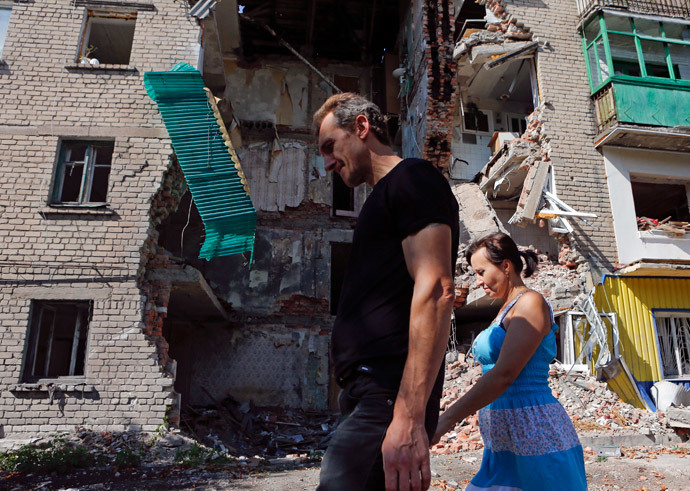 "Then, the numerous calls for political regulation [of the Ukrainian crisis] may be implemented," said the foreign minister. "We [Russia] will actively support this."
According to Lavrov, during the Minsk meeting on Monday, Kiev officials and representatives from the self-defense forces were discussing how to regulate the situation in the country for the first time and "this is important in itself."
On Monday, the self-proclaimed Donetsk and Lugansk People's Republics urged Kiev to acknowledge their "special status." If their demands are met, they will not lay claim to other parts of Ukraine, the rebel republics said.
"As for yesterday's meeting in Minsk, it was the first involving self-defense forces from the Lugansk and Donetsk people's Republics to discuss issues of political regulation. Before yesterday there were no such discussions," said Lavrov.
The foreign minister said that abtract appeals would not solve the Ukrainian crisis; instead, the fulfillment of already reached agreements was needed.
He added that Russia would welcome "authoritative politicians such as UN Secretary-General Ban Ki-moon to move for fulfilling what was repeatedly discussed during the Ukrainian crisis."
"And somehow these agreements have been forgotten by our Western and Ukrainian partners," said Lavrov.