Thousands of Germans rally to end government spying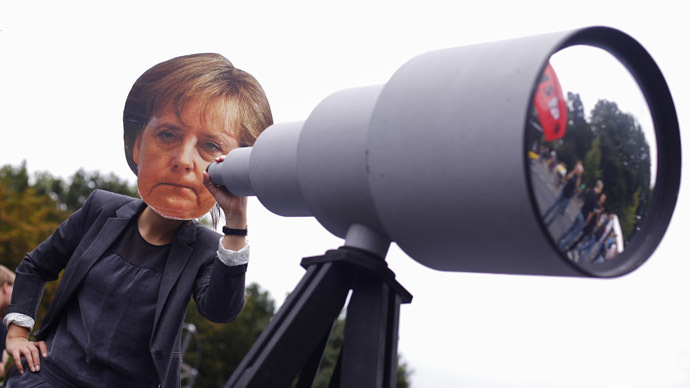 The rally in Berlin against federal surveillance gathered thousands of people under the motto 'Freedom not fear,' who were calling for stricter control of German intelligence agencies.
The organizers said about 6,500 demonstrators, a broad coalition of pro-transparency, anti-surveillance and civil rights groups including the Electronic Frontier Foundation, Reporters Without Borders, Digital Courage, and Amnesty International joined the rally as they marched from the Brandenburg Gate to the Federal Chancellery.
The American Internet activist and journalist Jacob Appelbaum called on activists to not be afraid to expose government secrets, with many in the crowd holding signs with photos of Edward Snowden.
"We have to stand up for all of those who do not usually get support. For all these people across the globe. For confidential communication. For privacy on the Internet. For encryption... It really works. And for anonymity. It protects you," Appelbaum said.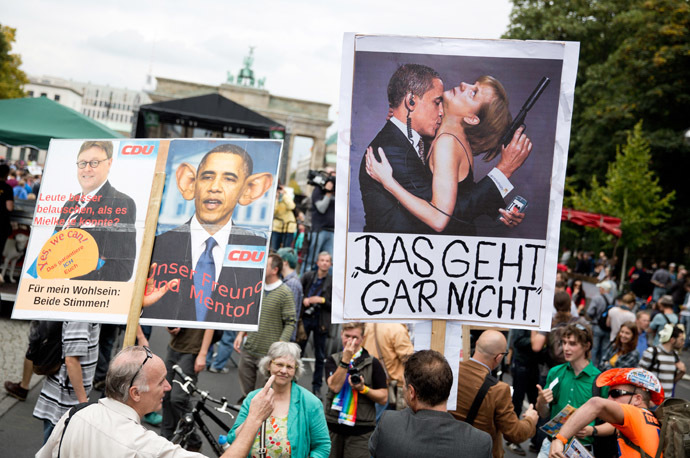 "The disclosures of the last months showed the whole world that the right to privacy is being dramatically eroded," Sebastian Schweda of human rights organisation Amnesty International warned.
He encouraged people to show solidarity and said: "The game that is being played here is not USA versus Germany or the 'Five Eyes' against the rest of the world. The game is government versus the people! Let us not give up prematurely when it comes to surveillance! Time is on our side!"
Protest comes amid the ongoing four-day protest organized by the hacktivist collective Anonymous UK outside Britain's Government Communications Headquarters (GCHQ), launched in support of a legal challenge against GCHQ mass surveillance.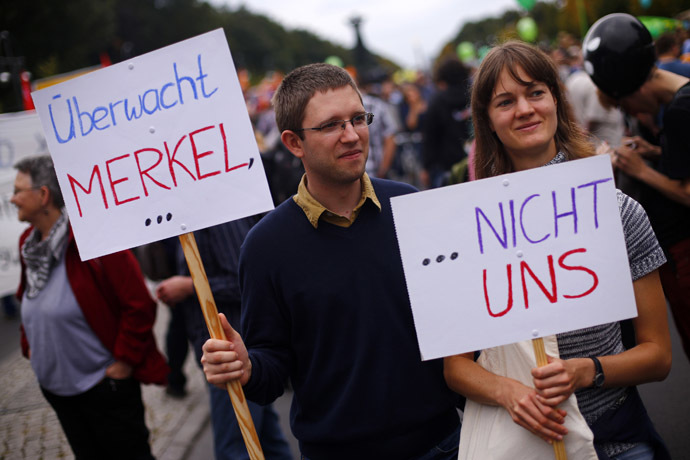 The German rally also follows several recent scandalous revelations of Germany's own spying activity, besides what was revealed about its intelligence services' cooperation with NSA and allies in the files leaked by Snowden.
Earlier this month, it was reported that German foreign intelligence agency has been tapping Turkey for almost four decades as well as eavesdropped at least on one telephone conversation of US Secretary of State John Kerry. Berlin also announced it had discovered an alleged American spy in the country's Defense Ministry.
The US and Germany have been at odds in the spying row ever since Edward Snowden's National Security Agency revelations in June 2013. In October, it was revealed the NSA had been spying on German Chancellor Angela Merkel's calls since 2002. A German parliamentary committee has since been holding hearings on the NSA's spying activities in Germany.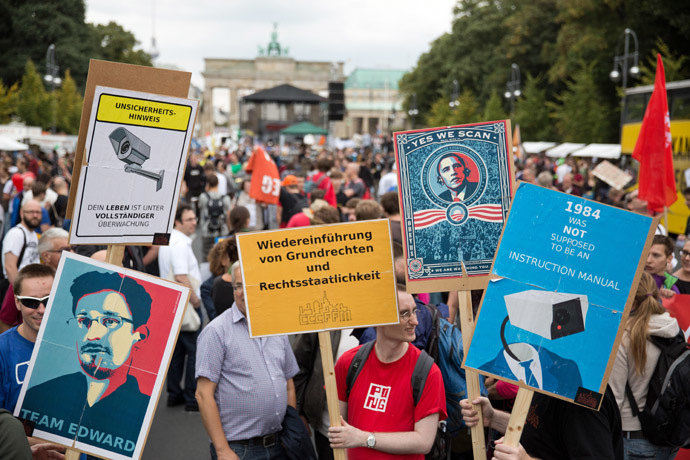 You can share this story on social media: