Snowden files: Manipulating polls, netting from LinkedIn, YouTube in GCHQ bag of tricks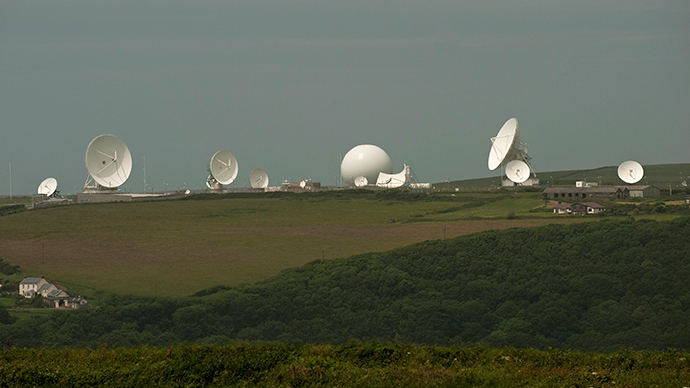 The UK's spy agency has developed a number of crafty tools to monitor and comb the web, planting false information when necessary, Glenn Greenwald said while disclosing a fresh batch of Snowden's files.
The tools were created by the Joint Threat Research Intelligence Group (JTRIG) within the Government Communications Headquarters (GCHQ), according to the leaked documents.
Previous files have already detailed JTRIG's use of "fake victim blog posts" and "false flag operations," as well as "honey traps" and various forms of psychological manipulation of online activists.
But the newly released GCHQ document, titled 'JTRIG Tools and Techniques,' gives a more comprehensive view of the scale of the operations, including how invasive they can be and how much online havoc can be caused.
Some of the tools use the same methods that the US and UK have prosecuted online activists for, including "distributed denial of service" attacks and "call bombing."
As UK debates "emergency" bill to provide more surveillance powers, look at GCHQ's own description of what it does https://t.co/uJhSyDclIi

— Glenn Greenwald (@ggreenwald) July 14, 2014
The tools give the Cheltenham spies the ability to actively monitor Skype calls and messaging in real time, raising the same old questions about the reliability of Skype's encryption or whether Microsoft is in fact cooperating with spy agencies.
In its Wiki-styled guide notes, JTRIG says that most of its internet tools are "operational, tested and reliable," and urges its GCHQ colleagues to think outside the box when it comes to internet deception.
"Don't treat this like a catalogue. If you don't see it here, it doesn't mean we can't build it," JTRIG says.
Among the tools listed in the document is 'Gestator,' which provides the "amplification of a given message, normally video, on popular multimedia websites (Youtube)."
Meanwhile, 'Challenging' gives the GCHQ spooks the ability to spoof any email address and send a message under that identity.
'Angry Pirate' can permanently disable a target's account on their computer.
'Underpass' can change the outcome of online polls, and 'Deer Stalker' gives the ability to aid geolocation of satellite phones and GMS phones by silently calling them.
NEW: Hacking online polls and other tactics GCHQ uses to manipulate the internet https://t.co/CONEjDSNF9

— Glenn Greenwald (@ggreenwald) July 14, 2014
The JTRIG document appears in an archive used by GCHQ to discuss its online surveillance activities.
The latest bombshell of revelations comes as the UK parliament debates a fast-track bill to provide the government with greater justification for its spy agencies' sweeping surveillance powers, which Prime Minister David Cameron has said is necessary to "help keep us safe."
GCHQ did not comment and issued its usual response, namely that it acts "in accordance with a strict legal and policy framework" and is subject to "vigorous oversight."
But previous GCHQ memos leaked to the Guardian said that, "our main concern is that references to agency practices (i.e., the scale of interception and deletion) could lead to damaging public debate which might lead to legal challenges against the current regime."
There is also the possibility that top ministers and officials in the UK government are not fully aware of what GCHQ is up to. Chris Huhne, a member of the National Security Council until 2012, said that minsters were in "utter ignorance" even about 'Tempora,' the spy agencies largest digital surveillance program.
Meanwhile the British watchdog Privacy International has filed legal action against GCHQ for using malware to spy on internet and mobile phone users.
You can share this story on social media: