​Canada to Russia: 'We will defend our sovereignty in the Arctic'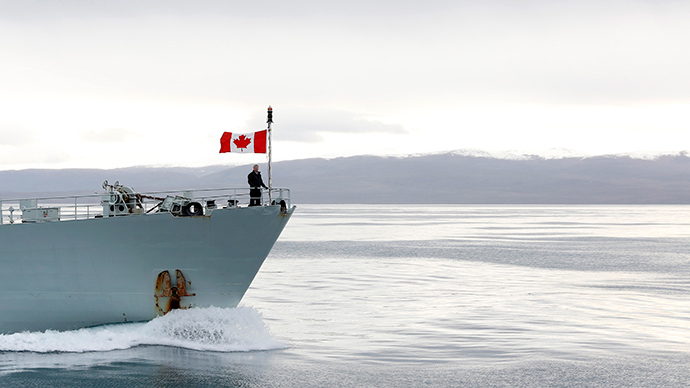 Canada is ready for a confrontation with Russia if it expands its ambitions in the Arctic region, Foreign Minister John Baird told a Danish newspaper. The oil-rich region is set to become a key political battleground in the coming decades.
"We are deeply concerned, and we are determined to promote and defend the sovereignty of Canada in the Arctic," Baird said in an interview with the Danish publication Berlingske, published in the native language.
"[…] we want to protect and promote Canadian sovereignty in the Arctic. It's a strategic priority for us. With respect to the militarization, we'd prefer to de-escalate it, but Canadian sovereignty - it's very important that we protect and promote it."
Russia, last year unsealed a long-mothballed base on Novosibirsk Archipelago, off the north-eastern coast of the country, which has since then reinforced the area with warships and icebreakers that now constitute a coherent defense system. Moscow and Ottawa also engaged in a frosty exchange earlier this summer, after Canada scrambled its fighter jets to tail Tu-95 heavy bombers, which it said came close to its airspace.
"We have seen Russian provocations in the Arctic for decades, so there is nothing new under the sun," said Baird, when questioned about the incidents. "We call once again upon the countries of the Arctic Council to sit down and solve problems constructively."
Canada however already boycotted the high-ranking Moscow Arctic Council conference earlier this year, and with harsh rhetoric, a further escalation seems inevitable.
Baird's statements echo the alarmist tone of his Prime Minister, the Conservative Stephen Harper.
"I just think we should not be complacent, because we have seen over the period that President Putin has been in power just a gradual growing in aggressiveness of his government toward neighbors and the gradual military assertiveness of that country, and I just think it's something we should never be too at ease about," the politician told the media last week.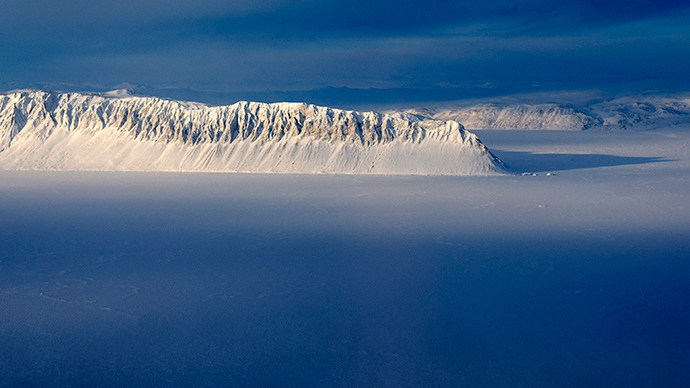 Both Russia and Canada, who along with the US, Norway and Denmark constitute the five states with Polar claims, have made legal attempts to secure their rights to large swathes of the Arctic, which is thought to contain 15 percent of the oil reserves and 30 percent of all natural gas in the world. Russia submitted claims to the UN that it is connected to a large part of the region by its continental shelf as far back as 2001, while Canada used the same argument last year, following mapping studies costing more than $200 million conducted for over a decade. If approved, these would allow the countries to exploit areas that lie beyond their natural 200 mile nautical borders.
While most of the claimed territories do not overlap, there are several disputed areas, which could guarantee income not just through hydrocarbons, but also shipping lanes, with the North Pole itself among them.
The issues in the Arctic have become entangled with those in Ukraine –Canada being one of Russia's harshest critics in the past several month – with both countries featuring heavily on each other's sanctions lists.
Russia in the meantime aims to develop the Arctic as a region of peace and international cooperation, however is also prepared to defend its national interests.
"While Russia is planning to defend firmly its geopolitical and economic interests in the Arctic zone, we also seek to strengthen the cooperation with other member countries of the Arctic Council and to turn the Arctic region into a zone of peace, stability and cooperation," President Putin said addressing another Arctic Forum meeting with a letter of greetings earlier in August.
You can share this story on social media: