Iceland evacuates area near volcano amid eruption fears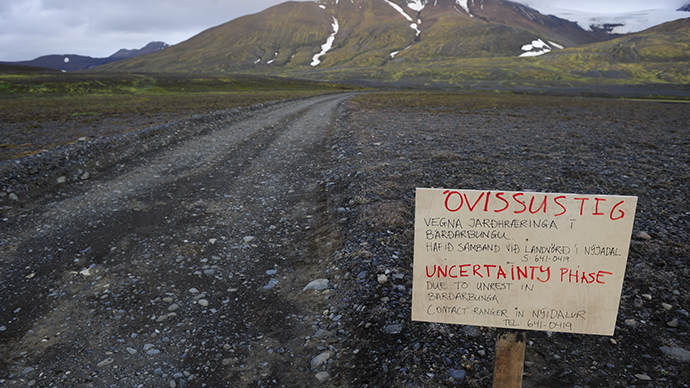 Tourists were evacuated from around Iceland's Bardarbunga volcano, as seismic activity has increased in the area. The possibility of the volcano waking up has evoked memories of the 2010 aviation chaos, caused by another eruption in Iceland.
Seismic activity in the Bardarbunga vicinity has not been decreasing, the Icelandic Meteorological Office reported on Thursday.
"The highest magnitude during the last 24 hours was about 3.8, measured at 23:38 last night (20th August)", the agency's statement said.
There were around 1,000 small earthquakes detected in the area Wednesday that prompted the evacuation of about 300 tourists.
"The area is now closed and has been evacuated," Iceland's Civil Protection Authority said on its website. "These actions were taken following seismic activity around the Bardarbunga caldera in the last few days."
The agency also said it would carry out further air patrols over the volcano to make sure no one was left there.
If the volcano doe start to erupt, it would lead to the Vatnajokull glacier which sits over it melting.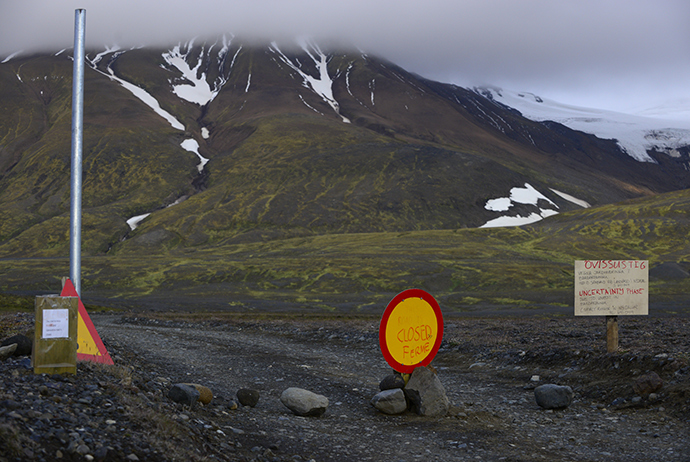 The resulting flooding that this would cause has led to roads in the srea being closed as a precaution.
Airlines said they were monitoring news from Bardarbunga.
"We've been aware of the reported increasing potential of volcanic activity through aviation and government sources for a few days," Morgan Durrant, a Delta spokesman told USA Today. "We'll continue to closely monitor the situation."
"We are closely observing the developments. However, currently there is no reason for operational measures," said Christina Semmel, a Lufthansa spokeswoman.
The eruption of the Icelandic volcano, with the nearly-impossible-to-pronounce name – Eyjafjallajoekull – in 2010 resulted in a huge ash cloud disrupting air traffic for six days.
Around 100,000 flights were cancelled, and 10 million air travellers found themselves stranded at airports. The crisis cost airlines $1.7 billion.
The Icelandic Meteorological Office on Monday raised its risk level for an eruption at its Bardarbunga volcano to orange, which means that "a volcano shows heightened or escalating unrest with increased potential of eruption". Orange comes fourth on the five-level scale of volcano-induced aviation risks.
"We cannot exclude that the current activity will result in an explosive subglacial eruption, leading to an outburst flood (jökulhlaup) and ash emission", the agency said on Thursday.
You can share this story on social media: