Europe learned lessons of 2010 volcano – aviation expert
Published time: 25 May, 2011 18:31
Edited time: 25 May, 2011 23:40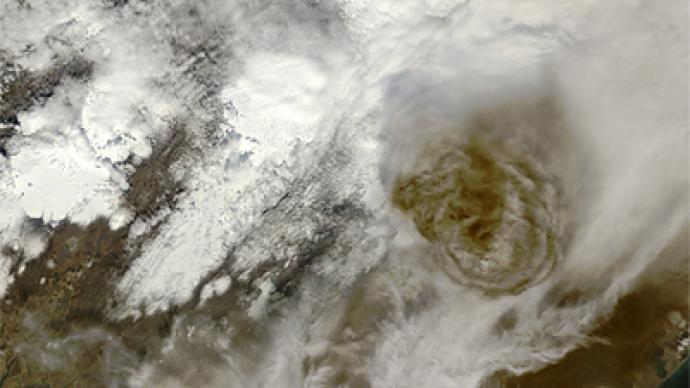 Iceland's Grimsvoetn volcano seems to have ceased erupting on Wednesday, but officials fear there may be more to come. Aviation expert David Learmount says this year's incident turned out to be a smaller disaster than a similar eruption in 2010.
­The plume over the volcano of Grimsvoetn was very low on May 25, just several hundred meters, a representative of the Civil Crisis Management Agency told Agence France-Presse.

The remaining plume appeared mainly to comprise steam, not ash, the representative added. Though it is much reduced, there is still danger of occasional explosions or a puff of smoke coming up.

Grimsvoetn, the most active volcano in Iceland, began erupting on Saturday, spewing a column of smoke and ash as high as 20 kilometers into the air, causing major airlines to cancel hundreds of flights over Europe.

The Irish airline Ryanair, as well as British Airlines, each made a test flight on Tuesday and claimed there was no safety threat to aircraft. But David Learmount, a pilot and aviation expert at the Flight International Magazine, says that neither pilots' nor airlines' expertise in volcanic ash is relevant to clear take-off of passenger jets, as airline staff in Europe is not trained to work in such conditions.

Analyzing this year's situation around the volcano of Grimsvoetn, Learmount says that the European community has done at least some of its homework after the eruption of Eyjafjallajokull in 2010.

"Last year was the very first time in the history of aviation – that is 107 years," he said. "There had never been a European ash incident. The aviation world in Europe was completely and utterly taken by surprise. There may be a political union called the EU, but we discovered that aviation had no system for acting together. Since that time not only have they said, 'Look, we have established since that incident that airplanes can fly in much more dense ash than we thought,' but Europe has also set up an aviation crisis coordination center. So when things like this happen, at least everybody is talking to each other."