No ammunition moved through Russia-Ukraine border - OSCE monitors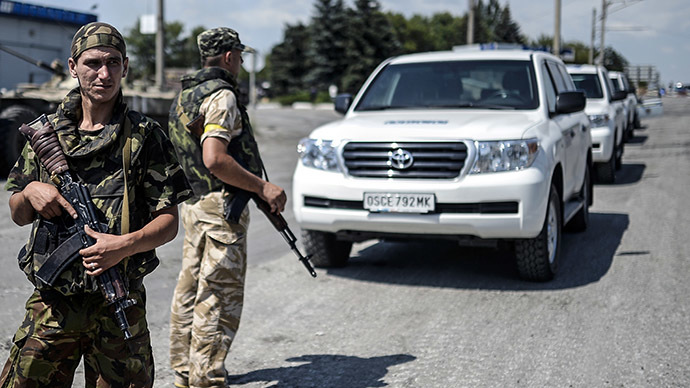 OSCE observers stationed at two Russian border checkpoints, the Ukrainian counterparts of which are controlled by the Ukrainian military, have not witnessed any movements of weapons across the border.
The monitors did witness young people "dressed in military style" moving across the border into Ukraine, Paul Picard, acting chief observer of the OSCE Mission, told journalists. However, all of them were unarmed.
There were also no instances of military vehicles crossing the border in some two weeks which the observers spent at Gukovo and Donetsk checkpoints, he added.
He added that the OSCE did its part in assisting the international effort to check a Russian humanitarian aid convoy before it would be allowed into Ukraine, but said the organization has little impact here, because the progress with the convoy depends on Russian and Ukrainian authorities and the International Committee of the Red Cross.
The presence of the observers on the Russian side of the border was part of an agreement aimed at deescalating the conflict in eastern Ukraine. They were invited amid Kiev's claims that Russia supplies arms and military vehicles to the armed militia fighting against the Ukrainian troops in Donetsk and Lugansk Regions.
The monitors were supposed to be deployed after a ceasefire by Kiev, but Moscow agreed to host them unconditionally as a gesture of goodwill.
You can share this story on social media: