Pope Francis says 'unjust aggressor' ISIS must be stopped, rejects new Iraq 'conquest'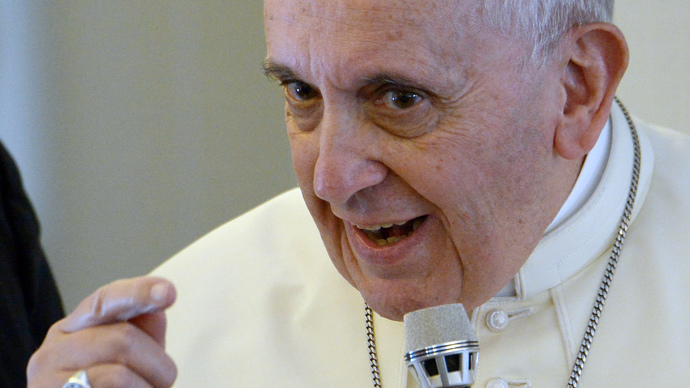 Pope Francis has acknowledged the possibility of military intervention in Iraq, where Islamists have terrorized Christians and other minorities. He stressed that any action must follow a consensus by multiple countries.
Follow RT's LIVE UPDATES on ISIS offensive in Iraq
"In these cases, where there is an unjust aggression, I can only say that it is fair to stop the unjust aggressor. I underscore the verb 'stop.' I'm not saying 'bomb' or 'make war,' just 'stop.' And the means that can be used to stop them must be evaluated," said the Pontiff after touching down in Rome, following a visit to South Korea.

But the Catholic leader was keen to stress that he did not endorse using the current crisis in Iraq, which has been proclaimed a Caliphate by the hardline Sunni militia ISIS, as a pretext for a "war of conquest."

"One nation alone cannot judge how you stop this, how you stop an unjust aggressor. After World War II, the idea of the United Nations came about: It's there that you must discuss 'Is there an unjust aggression? It seems so. How should we stop it?' Just this. Nothing more."
Pope Francis also revealed he and his advisers were considering whether he might go to northern Iraq to show solidarity with persecuted Christians. The decision has been currently held off, he said.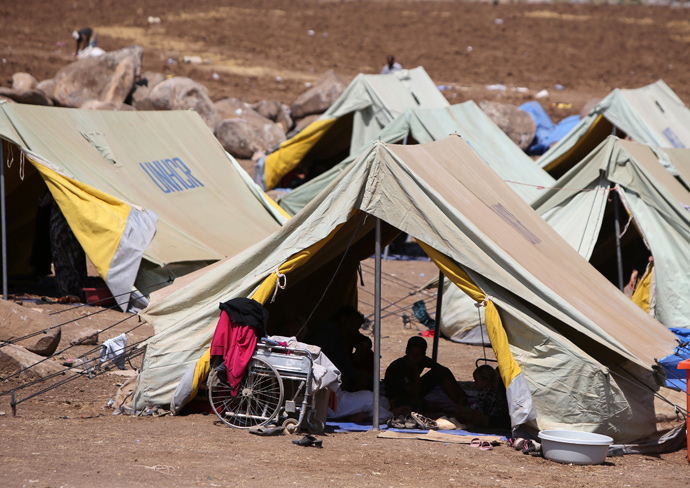 Up to 100,000 Iraqi Christians may have already fled from ISIS persecution in the north and west of the country, alongside Kurds and other religious and ethnic groups targeted by the expansionist group, whose domain currently stretches from Syria to the heart of Iraq.

The 77-year-old Argentinian Pope has mostly espoused pacifist rhetoric – lamenting the escalation of violence in Ukraine, Gaza and Syria – but has expressed increasing distress at the kidnappings, torture and beheadings of civilians in Iraq.

Last week, the Pontiff said that the international community had a "moral imperative" to stop the humanitarian catastrophe, but only called for "protection" and "assistance."

The US, which joined the conflict earlier this month, has been launching dozens of air strikes daily in the past few days, in an effort to aid Kurds and government forces in capturing and holding key strategic points, such as the Mosul Dam.
You can share this story on social media: