​Philippine jihadists pledge support to Islamic State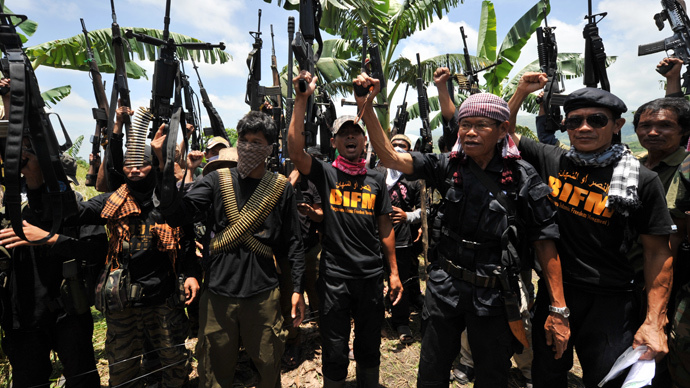 Muslim militant guerrillas in the Philippines have pledged their support to the Islamic State organization that now controls large amounts of Iraq and Syria, terrorizing locals and carrying out mass executions of those not willing to join them.
In clips uploaded on YouTube over the past few weeks, two militant Islamic groups from the south of the Philippines, the Bangsamoro Islamic Freedom Fighters (BIFF) and the Abu Sayyaf rebels are giving their allegiance to the Islamic State.
Abu Misry Mama, a BIFF spokesman, confirmed to AFP by telephone Friday that a video had been uploaded Wednesday.
"We have an alliance with the Islamic State and Abu Bakr al-Baghdadi," he said referring to the jihadist group's leader. Misry said his group had no plans to impose the strict brand of radical Islam imposed by IS in the Philippines. "But if they need our help, why not?" he said.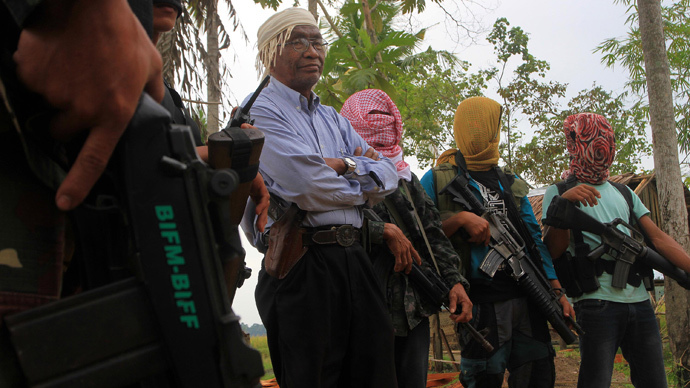 BIFF split from Philippines' main Muslim group, the 12,000 strong Moro Islamic Liberation Front, in 2008. While MILF signed a peace agreement with the government of President Aquino last March, BIFF which is believed to have just a few hundred fighters, has refused peace talks, preferring to continue its decade's long campaign to set up an Islamic State in the southern Philippines.
A spokesman for an army division based in the southern Philippines, Colonel Dickson Hermoso, described BIFF as a terrorist group which uses extortion to fund its activities, although he said he didn't think they were sending people to Iraq or Syria.
Another video by the Abu Sayyaf rebels has also been uploaded onto YouTube showing a group of about a dozen men standing in a forest clearing with one of their most senior leaders Isnilon Hapilon mentioning the IS leader al-Baghdadi, while reading out a statement pledging their alliance to the Islamic State. Hapilon has a $5 million reward on his head by the US which has said it considers Abu Sayyaf a "foreign terror organization" and has said it carries out kidnappings, beheadings and bombings.
However, Philippine military spokesman Lieutenant-colonel Ramon Zagala has dismissed both the video clips as "propaganda," refusing to comment on them.
"This is propaganda and we will not give these terrorists the satisfaction by commenting," he told AFP.
You can share this story on social media: