US calls for restraint in Ukrainian army's actions after deadly Donetsk shelling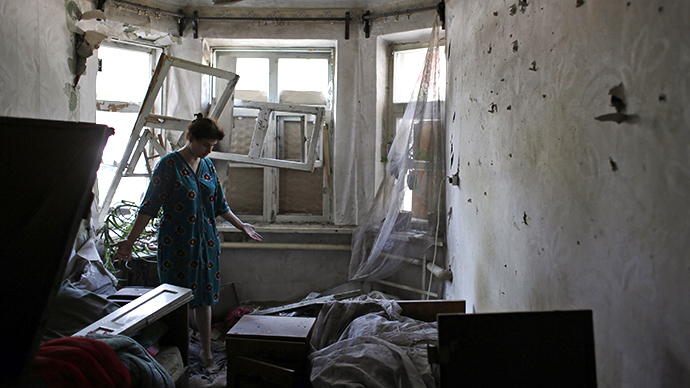 The deputy spokesperson for the US Department of State Marie Harf has called restraint on the Ukrainian military's actions in the east for the first time, following a major shelling of Donetsk that left at least 70 civilians dead.
"We've stressed the importance of showing restraint to minimize casualties among the civilian – the local population," Harf said.
"We've called on the Ukrainians to take every step to avoid the local population as they try to free the city from the separatists," she added.
In July, the US justified the use of airstrikes by the Ukrainian forces, stating that the army "is defending the country."
Even during the latest briefing, despite the calls for restraint, Harf stressed the US support of Ukrainian authorities.
"We've called on them not to use weapons that could increase that. But again, we're very supportive of the Ukrainians here. It's a tough fight they're in, and we do think that the ultimate goal here needs to be these cities not being under the control of the separatists," she said.
The press briefing came after a heavy shelling in Donetsk that saw more than 80 people killed over the last few days. At least 116 others were wounded.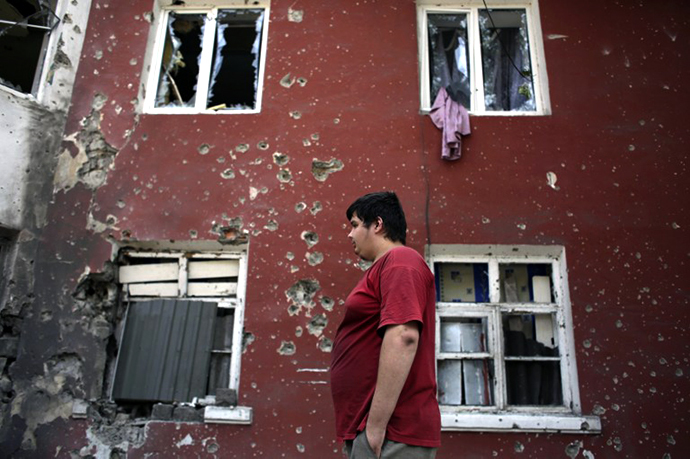 Many civilians are also feared dead after Kiev authorities continued strikes on eastern districts in Lugansk, the city council said on Thursday.
Lugansk has been without water, electricity and most of communications for almost two weeks.
Civilians still living in the residential areas of the cities also told RT that the Ukrainian army targets areas full of civilians, and it's the local civilian population that suffers in the artillery strikes - not the self-defense forces.
Another point Harf touched upon during the briefing was the increased numbers of the NATO troops close to the Ukrainian borders – something Harf confirmed.
"We have doubled – more than doubled our contribution to NATO's Baltic Air Policing Mission. Since May, Poland, Denmark, the United Kingdom, and France have been contributing fighter jets to Baltic Air Policing. <…> We sent the Black Sea rotational force of 200 Marines to Romania, deployed F-16s to Poland, are just working in a number of ways to reassure our allies," she told journalists.
You can share this story on social media: