'Love Israel': Malaysian teen's FB 'like' prompts sedition inquiry, wave of death threats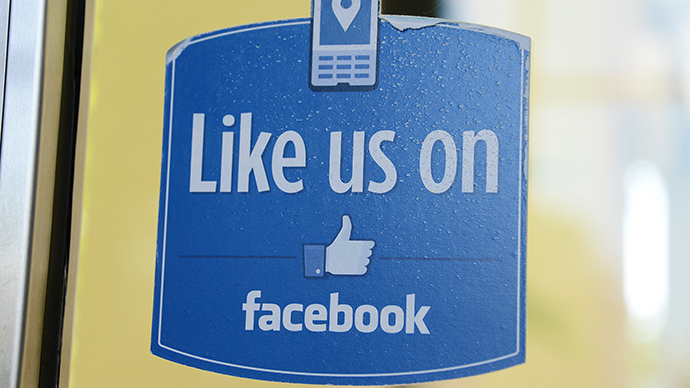 A Malaysian teenager has sparked uproar by 'liking' an 'I love Israel' Facebook page. The teen now fears for his life and faces a police scrutiny over whether his online act could be labeled as sedition.
The 17-year-old boy from the northern state of Penang was called in for questioning by police on Wednesday.

"We are investigating him under Section 4 (1) (a) of the Sedition Act," Penang police chief Datuk Abdul Rahim Hanafi told reporters, according to Malay Mail Online.

It all started with the teenager, whose name is not disclosed for security reasons, himself seeking help from police earlier this week, saying he faced aggressive cyber bullying.

What sparked massive online threats was a Facebook post by one of the boy's teachers. She shared a screenshot of her news feed, showing her student had 'liked' a pro-Israel page.

"My student likes Israel? How shameful for me," the teacher said in the post.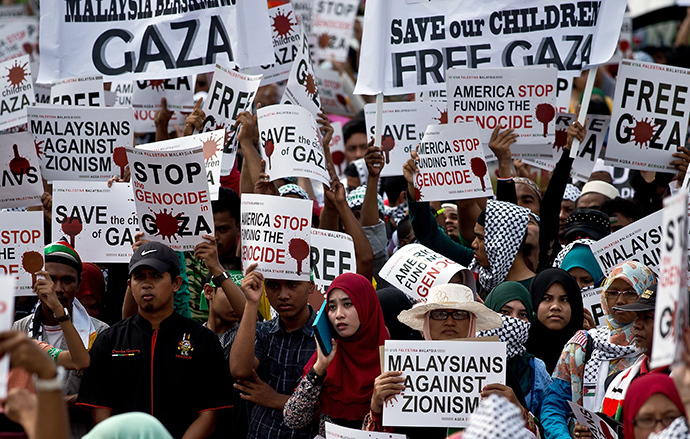 The post prompted an outpour of hatred against the boy in the country, which has no diplomatic relations with Israel and where the Muslim population has vigorously condemned the Israeli military operation in Gaza.
Another teacher from the boy's school has allegedly reacted to the post with a death threat, having written "
Kita bakor je hahaha [We just burn hahaha]
."
The boy has told the police he accidentally 'liked' the page. He has already deactivated his Facebook account.
Osman Hussain, Penang's state director of education, said Thursday he would want the incident to be resolved without police involvement.
"
He is just a student
," he told AFP. "
I will try to solve the issue peacefully
."
The police are nevertheless already probing both the boy and those who have been threatening him.
If found guilty of sedition, the teen could face a fine of up to 5,000 ringgit ($1,500) or a jail sentence of up to three years.
Many of the online users eventually turned against the teacher, who authored a post vilifying the student.
"
We have retards masquerading as teachers....God help us!..
." a user commented at the Malay Mail Online Facebook page.
"
This teacher should be taken in for disciplinary action! I don't ever want this teacher near our kids
," another said.