​Pentagon 'defies Congress to buy Russian helicopters for Afghanistan'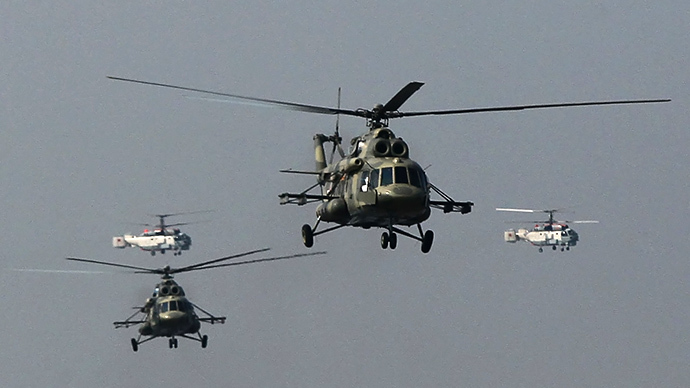 Despite the anti-Russian sanctions drive, the US DoD opposes American lawmakers in wanting to buy Russian-made helicopters for the Afghan forces, said Russian arms exporter Rosoboronexport.
"Despite the protests from the congressmen, suggestions of American-made alternative options, the Pentagon-level US officials are insisting on buying the Russian helicopters," Rosoboronexport deputy head Igor Sevastyanov told journalists on Thursday.
He added that some people in the US military told the Russians that they would prefer some of the Russian arms, including helicopters, to be used by the US troops if it were possible, but it's not due to political reasons.
The US and Russia signed three separate contracts for supplying a total of 70 Mil Mi-17V5 helicopters to Afghanistan. Afghan pilots favor them for reliability and a record of deployment in the country dating back to the Soviet military campaign in the 1980s. Russia has delivered 45 aircraft, and a possible extra order is on the table.
Some US lawmakers have been campaigning to derail the supplies, with tension intensifying in February 2014, when the US and Russia had a major fallout due to the political crisis in Ukraine.
Washington targeted a number of Russian companies with its sanctions, including those selling arms. This put on hold a contract with the Russian Weapons Company, the importer of authentic Kalashnikov-family small weapons from Russia. The plan before the sanctions were imposed was to deliver up to 200,000 units annually, sparking a hike in demand for the legendary weapons in the US.
You can share this story on social media: