Ebola a 'high risk' in Kenya, WHO warns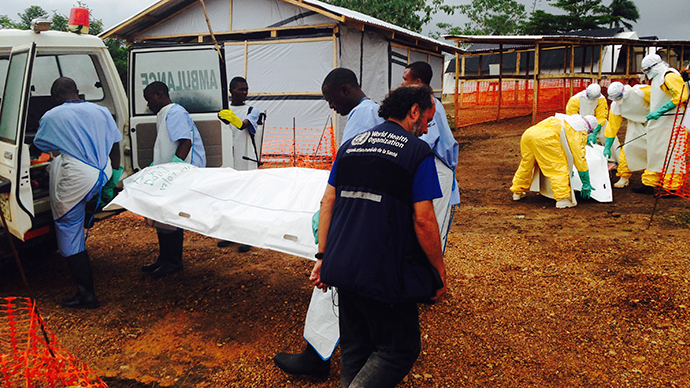 The World Health Organization (WHO) has said that Kenya is at "high risk" of the spread of the deadly Ebola virus because it is a major transport hub, with several flights a day to West Africa where the disease is running riot.
This is the most serious warning to date that the disease could spread to East Africa. So far it has been limited to West Africa, where it has ravaged Guinea, Sierra Leone and Liberia, killing more than 1,000 people.
Nigeria, Africa's most populous country, is the latest to be hit. The country of over 150 million people has now seen three deaths from Ebola.
Although health checks have been stepped up in Nairobi airport in recent weeks, the Kenyan government has said it will not ban flights from the four countries hit by Ebola, because of the porous borders between African countries. There more than 70 flights a week between Kenya and West Africa.
"We do not recommend a ban of flights because of porous borders," said Kenyan health cabinet secretary James Macharia.
Meanwhile, the latest victim in Nigeria was confirmed as Jatto Asihu Abdulqudir, 36. He had been in contact with Patrick Sawyer, the Liberian government employee who was killed by Ebola on July 25.Abdulqudir had flown in from Liberia and was diagnosed with the virus after collapsing at Lagos airport.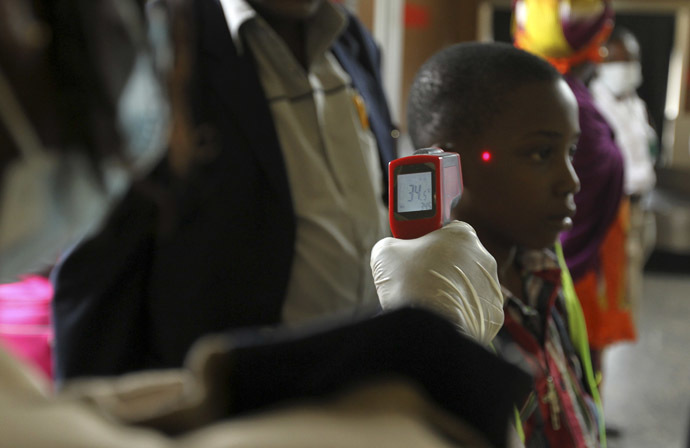 New drugs approved
The WHO also approved the use of untested drugs on patients Wednesday.
The supplies of a vaccine and an experimental drug called Zmapp are limited, and it may take months to develop more of them.
Canada, which has said it will donate 1,000 samples of an experimental Ebola vaccine, has said that they should be given to health care workers, because of the increased risk they have of contacting the disease.
The head of Canada's Public Health Agency, Dr. Gregory Taylor, has said that he sees the vaccines as a "global recourse."
Zmapp is one of handful of Ebola drugs, which has been shown in trials to work on animals. This has been requested by the Liberian government and contains a cocktail of antibodies that attacks proteins on the surface of the Ebola virus.
But only one drug has so far been tested on healthy volunteers. TKM-Ebola was tested on humans at the beginning of 2014, but the US medicines regulator said more safety guarantees are needed. TKM-Ebola interrupts the genetic code of the virus and prevents it from making disease-causing proteins.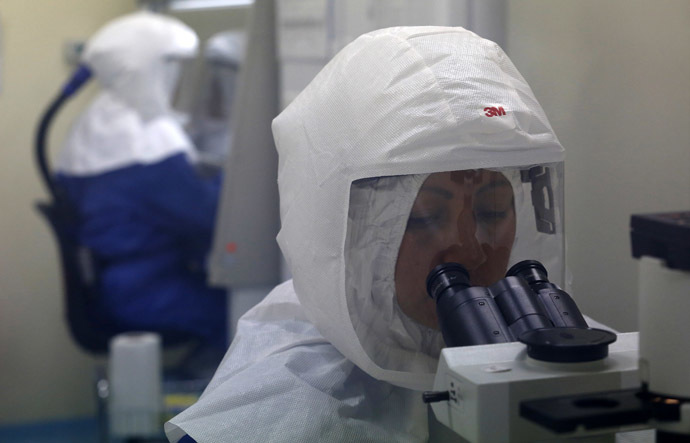 Another more available option would be to use serum from people who have survived the virus. Serum is a part of the blood that could contain particles to neutralize the virus.
However, experts warn that the only way of being certain that a drug or vaccine is effective is to try and use it in countries effected by Ebola.
Ebola fatality rates can reach 90 percent, although in the current outbreak it is about 55 percent. Symptoms include high fever, diarrhea and vomiting, which turns into external hemorrhaging from the eyes and gums and then internal bleeding, which can lead to organ failure. However, if patents receive medical help such as rehydration when the disease presents its initial symptoms, it can lead to recovery.
The WHO reported Wednesday that 128 new cases and 56 deaths from Ebola had been reported in West Africa in the two days to August 11.
The overall death toll now stands at 1,069. In Guinea, Liberia, Sierra Leona and Nigeria there have been 1,975 confirmed, probable and suspected cases since the outbreak began at the beginning of March.
You can share this story on social media: