Canada will donate up to 1,000 experimental Ebola vaccine doses to WHO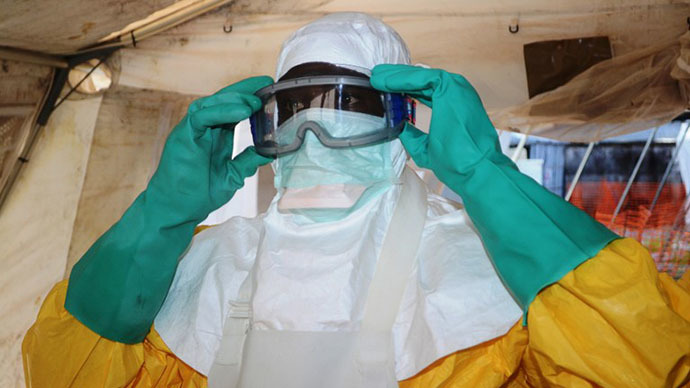 ​Canada has offered to donate its experimental Ebola virus vaccine to West African States after the WHO said it would be ethical to use untested vaccines to try and contain the outbreak that has already claimed the lives of more than 1,000 people.
According to the Public Health Agency of Canada (PHA) the country sees the vaccine as a global resource and is in talks with the US and the World Health Organization to coordinate the best application of a limited number of doses in its possession.
The deputy head of PHA Dr. Gregory Taylor estimates that Canada has about 1,500 doses of the vaccine, which has not yet been tested on people, saying that 1,000 doses of vaccine could be sent abroad for use, Canadian Press reports.
Taylor also warned that since the drug is yet to be tested on humans, it's not clear what dosage is needed to protect a person, so those numbers could change.
Earlier on Tuesday, the WHO announced that experimental drugs can be used to treat patients but the scarcity of supplies raises questions who gets saved first.
"There was unanimous agreement among the experts that in the special circumstances of this Ebola outbreak it is ethical to offer unregistered interventions as potential treatments or prevention," the WHO's assistant director general Marie-Paule Kieny said after an ethics panel published its guidance.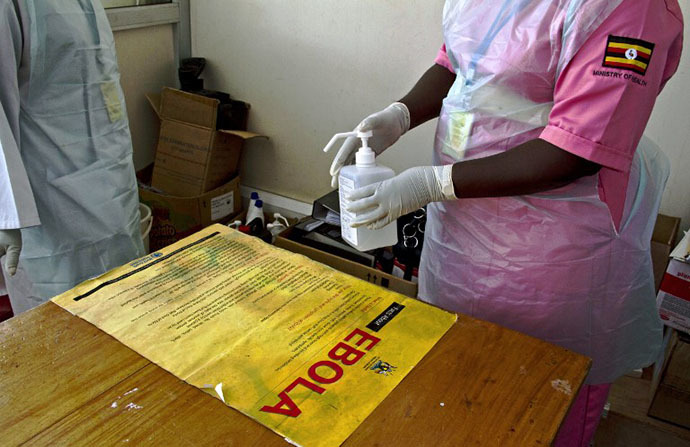 The WHO adjourned a meeting after Zmapp an experimental drug previously tested on humans by US biotech company Mapp Biopharmaceutical, was offered as a treatment to two US aid workers infected in Liberia. The WHO said only around 10 to 12 doses of the drug have been made.
Overall the WHO believes that the first tests of the experimental drugs in humans would be done over the next two to four months.
Meanwhile the US department of State has issued "Response to the Ebola Virus" a fact sheet outlining Washington's efforts to contain the outbreak of the Ebola virus.
The US efforts to battle the deadly virus is based on conglomerate response of a number of US federal agencies, including the Department of Defense and Centers for Disease Control and Prevention (CDC), to offer "every possible form of assistance to the affected countries, their citizens and international organizations responding to the outbreak, " State department said.
READ MORE:FDA eases restrictions on experimental Ebola drug
US authorities have approved a request from Liberia's government to send sample doses of the experimental ZMapp drug to treat those infected with Ebola, after on Friday, the FDA lifted its hold on one of those drugs being tested in the United States. Also on Friday, US health authorities announced that they are sending extra personnel and resources to Nigeria.
On the home-front the statement reads that US "has a range of steps in place to prevent the introduction, transmission and spread of suspected communicable diseases across the US border."
US authorities concentrate their efforts on "appropriate procedures are in place for screening both in the region and here in the United States", as "there is no significant risk to the United States from Ebola."
Health officials said Sunday that missionaries retuning to the United States after working with patients infected with Ebola will be put in quarantine and monitored, after USA aid worker Nancy Writebol is still in hospital in after contracting Ebola while in West Africa.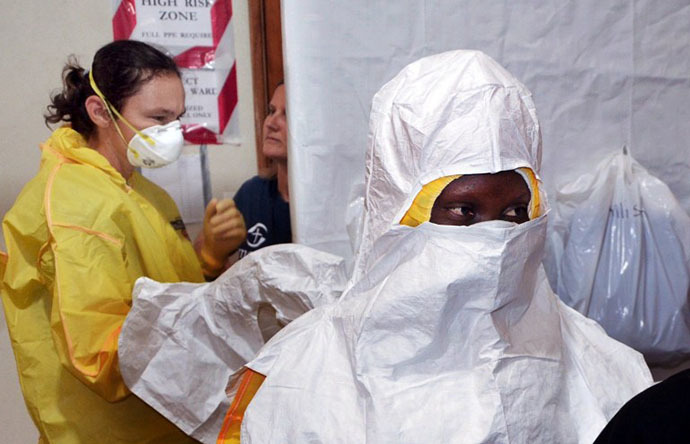 There is no treatment or vaccine for Ebola, which has a mortality rate of up to 90 percent. Currently it can be contained if those exposed are swiftly isolated. According to CDC guidelines, medical workers treating Ebola patients should wear protective gowns, goggles, face masks and gloves.
Companies working against the clock to provide treatments include Tekmira Pharmaceuticals, Biocryst Pharmaceuticals and Siga Technologies.
As soon as next month GlaxoSmithKline and American scientists at the National Institute of Allergy and Infectious Diseases want to conduct a clinical trial after promising test results in primates.
An experimental vaccine from Johnson & Johnson is expected to enter Phase I clinical trials as early as late 2015, while Profectus Biosciences is also working on preclinical vaccine.
A total of 1,848 suspected cases with 1,013 deaths have been reported by the World Health Organization in West Africa, of which 1,176 cases and 660 deaths have been confirmed to be Ebola.
You can share this story on social media: