​MiGs or Ferraris? Moscow arms expo races will decide who's quicker as Russia displays military might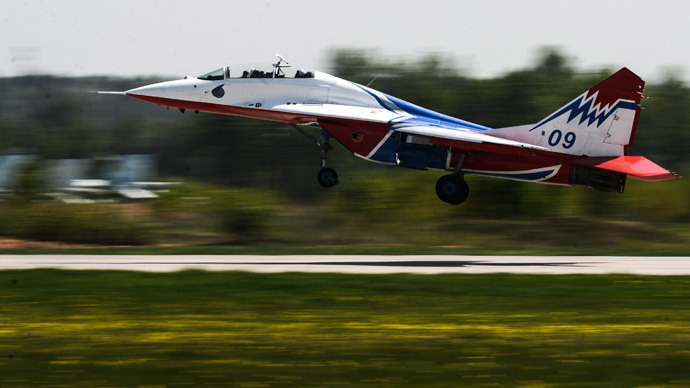 Russia is to show off its advanced weapons, including the S-400 air defense system, to foreign buyers and curious gawkers at a major defense exhibition this week. The expo comes amid a Western effort to undermine Russia's arms trade with other nations.
The races between military aircraft, such as Mig-29 jet fighters, and posh sports cars will be part of a show at the Oboronexpo, a five-day event which is to kick off Wednesday. The entertainment program also includes tank driving demonstrations and performances of two Russian aerobatics teams at the Zhukovsky airfield near Moscow.
Arms enthusiasts and potential buyers will have a chance to see state-of-the-art military hardware from Russia's arsenals. The expo will be the first international event to feature the S-400 Triumph, the most advanced long-range air defense system currently in service in the Russian military.
Other exhibits include T-90S main battle tanks, BMP-3 armored infantry vehicles, an advanced export modification of the Kornet anti-tank missile, the tank destroyer Khrizantema-S, air defense systems Pantsir-S1, Tor-M2E and Buk-M2E and the Ka-52, Mi-28NE and Mi-35M military helicopters.
The expo will give Russian arms exporter Rosoboronexport the chance to promote its hardware, the company's head Anatoly Isaikin told Itar-Tass in an interview.
"More than a hundred guests from all across the world will come along our venue," he said.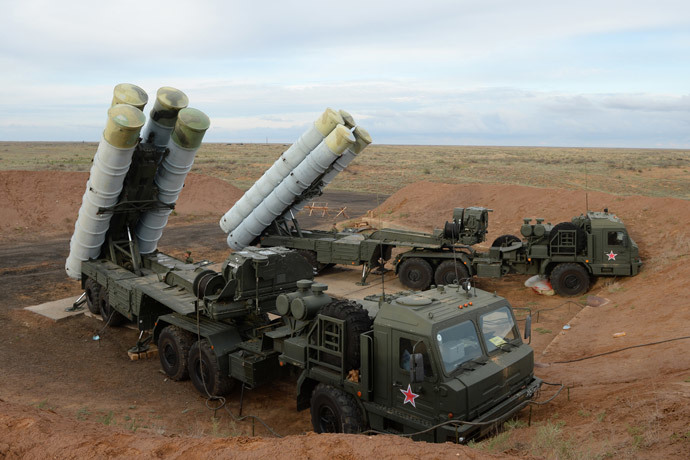 "I wouldn't show my hand prematurely. But among other things we expect Oboronexpo to give an impetus for comprehensive cooperation with Tawazun holding," he added. "It's the lead company for the United Arab Emirates' rapidly developing defense industry. At the moment our cooperation is at an early stage, but there are already areas where we can get to real projects."
Over the next three years, Russia expects its arms sales to stay roughly at the level they are now, at around $13 billion a year, Isaikin said. The growth of exports would be limited by the need to produce weapons for Russia's own military, rather than by any possible sanctions against Russia.
"Rearming our army and navy is a certain priority. When the load is lower, exports will start rising, because the demand for Russian arms in foreign markets currently exceeds our production capacity," he said.
He added that sanctions against Russia's defense producers are championed by countries that have few military ties with Russia, while traditional buyers such as India, China and Egypt are not supporting sanctions. If anything, the sanctions prove that a country wishing to be independent in its policies should not rely too heavily on foreign technologies in providing arms to its own military, Isaikin said.
One of most publicized joint defense projects Russia has with a Western nation – the purchase of Mistral-class amphibious assault ships from France – is not affected by the sanctions, Isaikin said.
"Our French partners are fulfilling all their obligations to the full extent," he said.
"Russian producers are receiving technologies relating to construction of the hull, the control system and the communication system for these ships as part of the contract," he said. "The transfer is in no way related to the implementation of the project to build the third and the fourth ships."
Russia has a contract for the construction of two Mistral-class ships by French shipbuilders, with an option for two additional ships to be built in Russia. The option would require France's endorsement, which is far from being guaranteed, given current tensions over Ukraine, which led to concerns that France might block the transfer of Mistral technologies to Russia.