Missing Russian reporter in E. Ukraine may be arrested – Kiev official
Russian journalist Andrey Stenin, missing in eastern Ukraine, is believed to have been arrested by Ukraine's security service and may be accused of aiding local militia, said Interior Minister aide Anton Gerashchenko.
Initially, Geraschenko told Latvia's Baltkom radio that Stenin has been arrested by Ukraine's security service.
"We assume that Andrey Stenin may have been aiding the terrorists. This is not journalism, this is aiding and praising terrorism," he said.
Later, Gerashchenko clarified in an interview with Interfax that his statement to Baltkom was a presumption, as there is "no documented proof of the fact."
Earlier, unconfirmed reports had been circulating that Stenin had been abducted by Ukrainian security forces
The international community has condemned the journalist's abduction and called for his release. The International Federation of Journalists (IFJ) stressed that Stenin is "not a soldier" and as a journalist he is "entitled to move freely and report the truth without the threat of intimidation, violence or detention."
Tatyana Lokshina, a representative for Human Rights Watch in Russia, earlier dubbed Ukraine a "trap for journalists," referring to Stenin and many other cases of international journalists being detained in the country.
Stenin, 33, a war photo-journalist and employee of major news agency Rossiya Segodnya (the former RIA Novosti agency), went missing on August 5 while working on a photo assignment in Ukraine.
Pictures of courage: A look at the acclaimed work of missing Russian photographer Andrey Stenin
The Ukrainian military launched an offensive on Shakhtyorsk in late July. The town is close to the MH17 crash site.Following a week of fighting, and Kiev's army shelling the city from July 28 to August 2, local militia thwarted the attack. The photographer is believed to have been with local militia before he disappeared.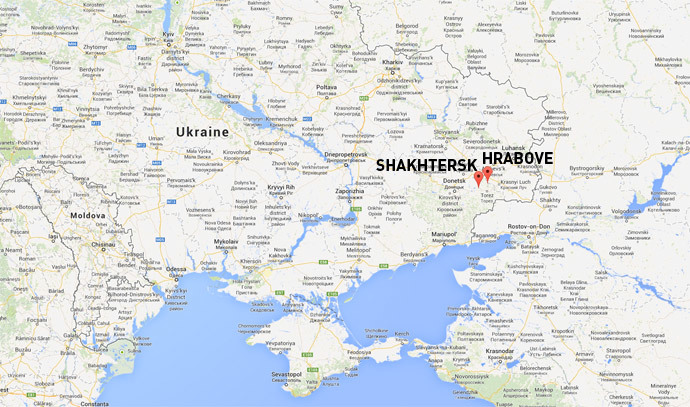 As a professional photographer, Stenin has worked for such news media as Reuters, Associated Press, Agence France Press and Russia's Itar-Tass, Kommersant and RIA Novosti.
"Andrey was doing [the same work] he had been doing earlier, particularly in Syria and Egypt. The only difference is the attitude toward journalists in Ukraine, which is much harsher, even brutal, than where Andrey worked earlier," said RIA Novosti's general director, Dmitry Kiselyov, in comments in response to Gerashchenko's statement.
Kiselyov also thanked the international community for their support and said he hopes that it will help free Stenin.
He slammed Kiev's accusations, saying they were "artificial and ridiculous."
"The good news is that Andrey is alive. The bad news is that the Ukrainian authorities confirmed after a week that he has been," he added, saying that this time was presumably needed to make up a criminal case against the journalist.
Geraschenko told Latvia's Baltkom radio that "[Stenin] was present at tortures and killings in Shakhtyorsk [a town in the Donetsk Region]. The photographs, first depicting a still living, wounded soldier, then the same soldier dead, have caused outrage around the world."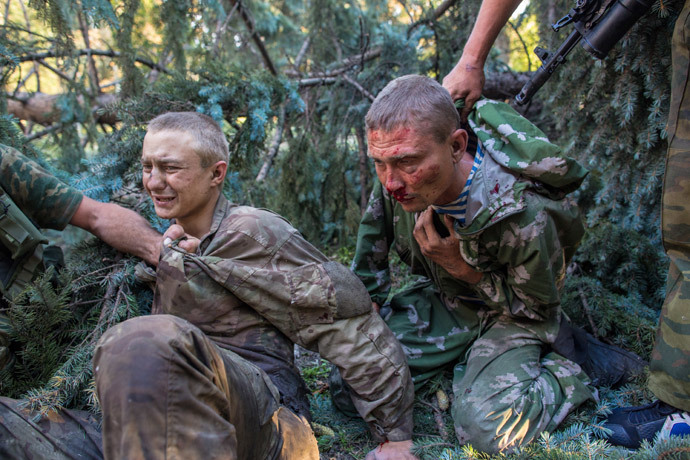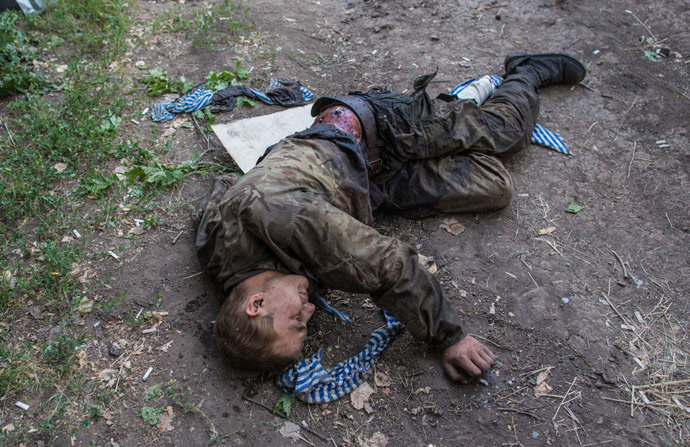 In the images Gerashenko was presumably citing, a living soldier is shown, as same soldier is seen taken from the scene for medical assistance in a video published on YouTube. Six minutes into the video the soldier can be seen talking as he is being prepared for surgery.
It is also not clear what public outrage Geraschenko was citing in his statement about the images of the photo-journalist.
There can't be a "war with journalists who are carrying out their professional duty and delivering objective information on the events," said Vladimir Djabarov, deputy head of the committee on international affairs of the Upper House (Federation Council) of Russia's Parliament.

The committee is planning to join forces with Russia's Foreign Ministry to condemn the abduction.

Russia has been demanding that Kiev does everything it can to find Stenin. Russia's Investigative Committee has launched a criminal case over what has so far been regarded as a possible kidnapping.
"Considering the habitual practice in today's Ukraine to detain and kidnap media processionals, we cannot exclude that the experienced photo correspondent fell victim of a malicious attack," Russian Foreign Ministry spokesperson Maria Zakharova said Tuesday.
A #FreeAndrew flashmob saw some 250 RIA Novosti employees gather to support Stenin, and call for his safe return.
МИА «Россия сегодня» провело акцию в поддержку фотокора Стенина http://t.co/S27MVKUfti#freeAndrew #освободитеАндреяpic.twitter.com/1ijrChoJ2y

— РИА Новости (@rianru) August 12, 2014
You can share this story on social media: