Russian journalist missing in restive E. Ukraine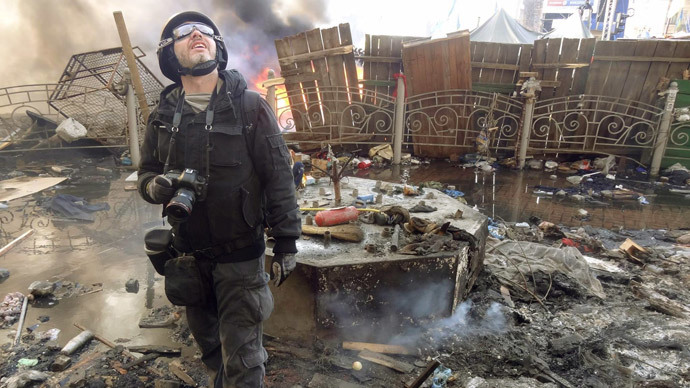 Russia's RIA Novosti news agency says it cannot get in touch with one of its photo journalists who is currently in Ukraine's conflict-torn east.
The agency last heard from Andrey Stenin on August 5, and his current whereabouts are unknown.
"We last received [photos] from him on August 5. It's unknown where he was then because the photos were taken earlier. He simply sent them, but didn't get in contact," said Aleksandr Shtol, head of the Integrated Photography Directorate at RIA Novosti (now renamed Rossiya Segodnya).
The photographs were received from Stenin's account, which means it was he who sent them, Shtol added.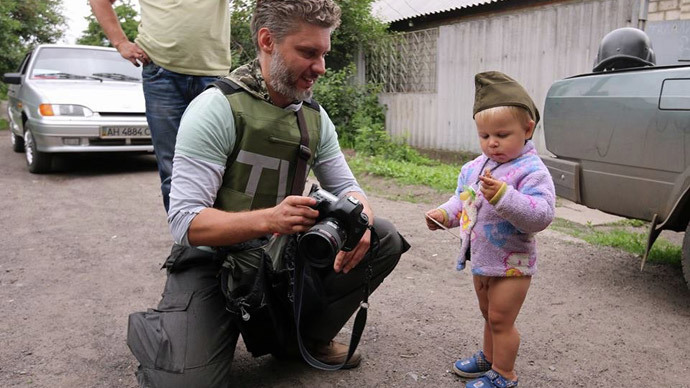 Stenin, 33, is an experienced photo journalist who has been covering the events in eastern Ukraine, including Donetsk, Slavyansk, and other areas which have been the site of fierce fighting between the Kiev military and self-defense forces.
According to sources at the headquarters of the self-proclaimed People's Republic of Donetsk (DPR), the journalist could have gone to Shakhtersk with the militia's press corps, Shtol said.But since there is currently no communication within the city, it is impossible to contact the local self-defense press service.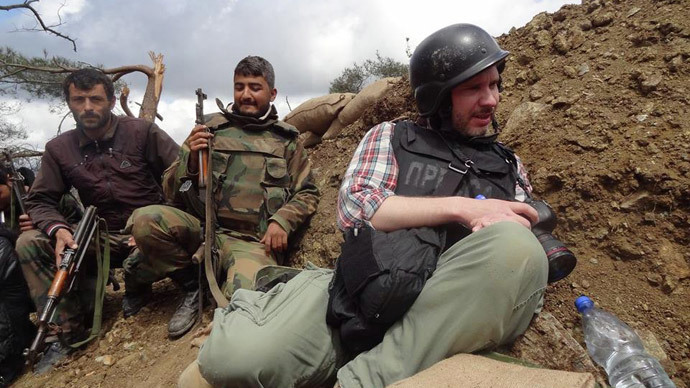 The city in the Donetsk region is currently the epicenter of fighting between the army and militia troops. According to reports, Shakhtersk has repeatedly come under massive shelling over the past 10 days, which ruined a large number of buildings and infrastructure.
Back in June, Stenin – along with other journalists, including a non-staff employee for RT's Ruptly video agency – came under fire near the city of Slavyansk in eastern Ukraine.
You can share this story on social media: