US warns Maliki against 'stirring trouble' after new Iraqi PM announcement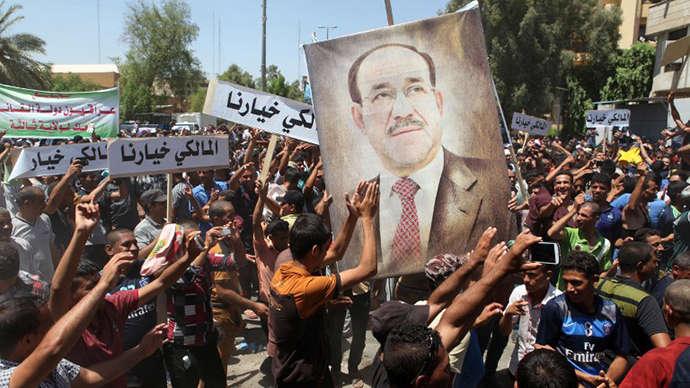 The US has warned outgoing Iraqi Prime Minister Nuri al-Maliki against attempts to stay in power after the country's president officially named a replacement for the politician. Maliki recently lost the trust of both his Western and domestic allies.
His former backers – Washington, Tehran, and the Shia clergy – are now blaming Maliki for increasingly sectarian policies and failure to counter a massive offensive by Sunni militants from the Islamic State group (formerly known as Islamic State of Iraq and the Levant, or ISIS/ISIL).
Maliki's dismissal came after repeated claims from US President Barack Obama that Iraq's problems will never be solved without the formation of a new, more inclusive government.
Iraqi President Fuad Masum accepted the nomination of Haidar al-Abadi – leader of Maliki's Islamic Dawa Party – for prime minister on Monday.
"The country is in your hands," Masum said, expressing hope that the new PM will be able to win the sympathy of parliament and end the violence in the country.
Abadi urged the nation to unite against "the terrorist campaign launched on Iraq" and stop all terrorist groups, including the "barbaric" Islamic State.
The US deputy assistant secretary of state for Near Eastern affairs, Brett McGurk, was quick to announce that Washington "stands ready to fully support a new and inclusive Iraqi government."
Residents of a Sunni neighborhood in the city of Baquba gathered in the streets and fired shots in the air to celebrate Maliki's departure from office, AFP reported.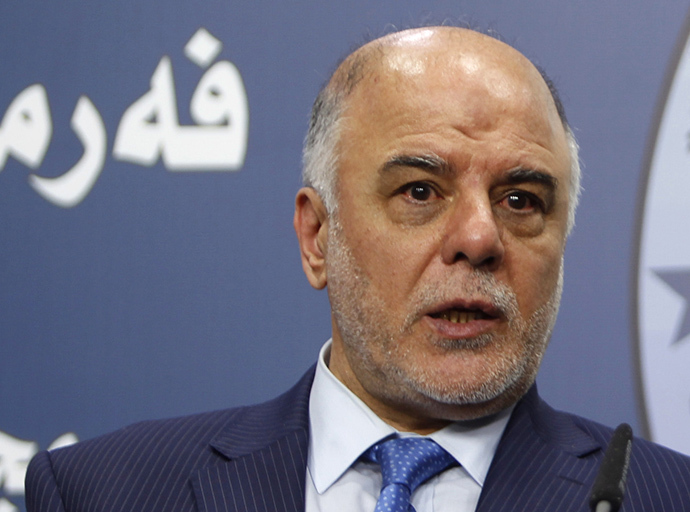 However, Maliki – who became prime minister under US occupation in 2006 and remained in the position for two terms – made clear that he won't be shut out that easily.
The 60-year-old delivered a speech on television, which accused President Masum of abusing the constitution. Maliki promised to go to court to object Abadi's nomination.
Minutes before his TV appearance, Maliki deployed loyal militias and special forces in the country's capital Baghdad, paying special attention to the Green Zone – where Iraq's key institutions are situated.
US Secretary of State John Kerry reacted to the move by stressing that "the government formation process is critical in terms of sustaining stability and calm in Iraq and our hope is that Mr. Maliki will not stir those waters."
"There should be no use of force, no introduction of troops or militias in this moment of democracy for Iraq," Kerry said, as quoted by Reuters.
Abadi's appointment was later praised by UN Secretary-General Ban Ki-moon, who called it "the forward movement toward government formation in Iraq."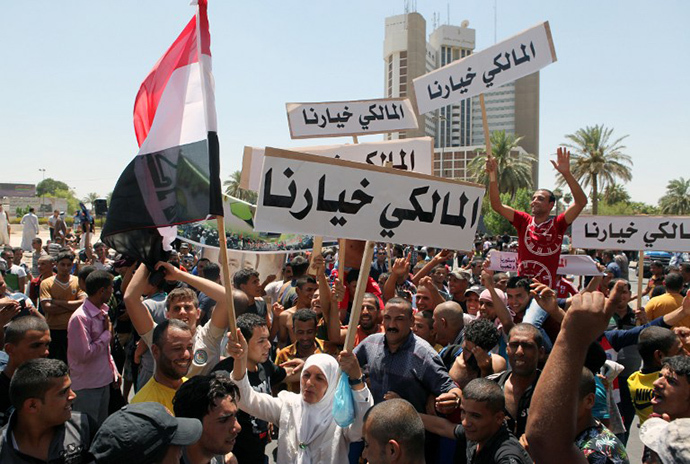 US Vice President Joe Biden also welcomed the news, personally phoning Abadi on Monday.
"The prime minister-designate expressed his intent to move expeditiously to form a broad-based, inclusive government capable of countering the threat of the Islamic State of Iraq and the Levant, and building a better future for Iraqis from all communities," the White House said in a statement about the call.
Islamic State militants have been on the offensive in Iraq since July 9. They are aiming for a medieval-style caliphate across Iraq and Syria, stretching to the Mediterranean.
The inability of Maliki's government to tackle the threat prompted Obama to send US warplanes to Iraq for the first time since 2011.
The US also sent several hundred military advisers to Iraq in June, but Obama rejected calls for a return of American troops to the country.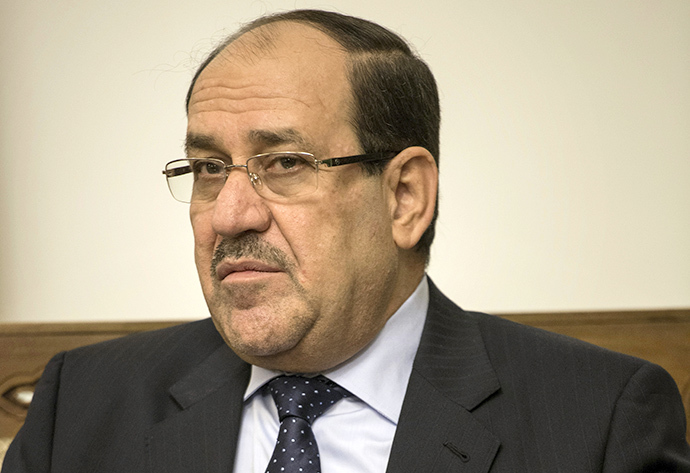 Anti-war activist Brian Becker reminded that Maliki was "handpicked by the US" back in 2006 when he was appointed prime minister.

"But now the US government has made its move – they want Maliki gone," Becker told RT. "They believe that there needs to be a new face in the Iraqi government; a new way to patch together a unity government in order to save the country or to pursue the struggle against the Islamic State."

According to the anti-war activist, Maliki's "brutal and sectarian" war on the Sunnis has largely contributed to the current rise of the Islamic State, as it "alienated that part of the population and fractured the country."

With militias and special forces loyal to Maliki out in the streets of Baghdad, "we don't know what will happen," Becker stressed.

"It's possible that Iraq is coming apart again as a direct consequence of the US intervention. And their occupation strategy was reckless and feckless," he said.
The man who hanged Saddam
When Maliki took up the premier's post in 2006, he was checked and approved by the CIA.
He portrayed himself as a close friend of America, who was always eager to shake hands with George W. Bush.

In December 2006, he signed Saddam Hussein's death warrant, claiming the execution was necessary to pay homage to human rights.

However, Maliki apparently took a different approach toward freedom of speech, and has been accused of cracking down on the Iraqi media.

In 2010, he proclaimed himself interior minister as a temporary move, but still holds the post four years on.

On top of that, he has his own private army – a Shia militia – which obeys his orders alone.