Russia, China create joint university in Shenzhen free economic zone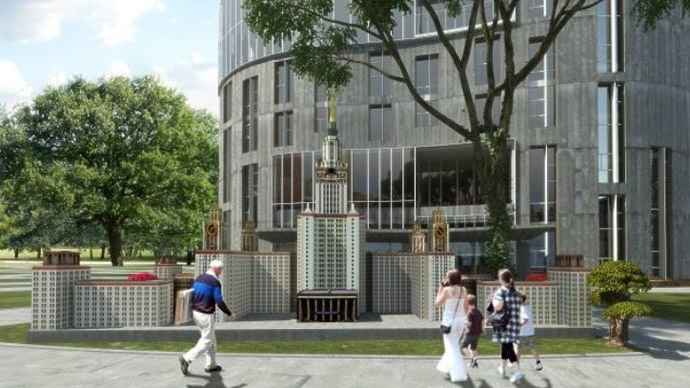 Russia's top university will open a branch in China, in the country's rapidly developing Shenzhen free economic zone. The building will bring an iconic element of Moscow's skyline to China.
On Monday, representatives of Lomonosov Moscow State University (MSU), Beijing Institute of Technology and the local administration signed an agreement to create a joint university in Shenzhen.

The project is aimed at training skilled professionals in China using MSU's advanced educational programs and standards.

Those behind the project believe graduates of the new university will be in demand not only in Russia and China, but everywhere around the world.

The construction of the university facilities, the campus and the operations of the academy will be funded from the Shenzhen budget.

It'll be in an area with "excellent infrastructure and environment," previously used to host the 2011 Summer Universiade, the project's press-release said.
The new university building will resemble the famous MSU high-riser in Moscow, with elements of Chinese architecture added to it.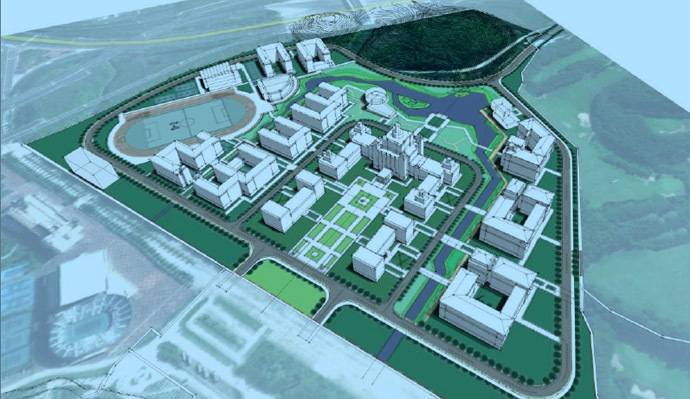 Moscow State University will make an intellectual contribution to the project, providing its educational programs, standards and best practices, as well as some of its leading lecturers and professors.
Lectures, seminars and tutorials at the joint university will be conducted in three languages – Russian, Chinese and English.
According to an agreement that all the new academy's students enter, they will be obliged to undertake internships in leading Russian and Chinese companies.
After completing their education program, graduates will receive two diplomas – one from Moscow State University and one from the joint university.
"It's the first humanitarian project of such scale in Russian-Chinese relations. The creation of a joint university will enhance the reputation of Russian education, help promote Russian language and culture and strengthen Russian-Chinese relations in the humanitarian dimension,"
the press-release said.
The university will also provide Russian companies with a platform to present their latest technologies and developments, open research laboratories and trial production in the Shenzhen free economic zone.