Kiev turns off hot water amid fears of winter gas shortage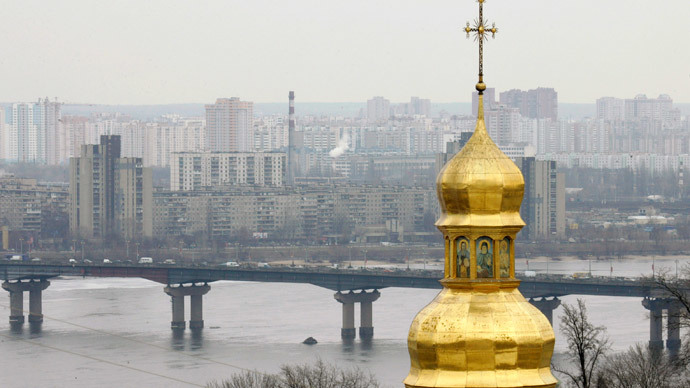 Kiev has turned off hot water throughout the city in an attempt to save gas for the winter months. The Ukrainian government is unsure how long people will be affected, or whether the measure will be enough to ensure winter heating.
READ MORE: Horror in Lugansk: Family of 5 killed in E.Ukraine after Kiev shells their home
Utility company Kievenergo cut gas supplies to all thermal power plants that warm the water supplied to households, adding that it received the order from the Ministry of Energy and Coal Mining. "All the thermal power plants have had their gas supply cut as of August 4," the company said.
General director Alexander Fomenko said the move was needed in order to save gas for the cold winter ahead.
Kiev has about 1.2 billion cubic meters of gas for heating, Itar-Tass reported. Head of utilities in Kiev, Dmitri Novitsky, noted that it is not enough to regularly supply gas during winter months. "If we don't start saving gas now, then we will have big problems in winter," Novitsky said.
Kiev's mayor Vitaly Klitschko said on Monday that all hot water provided by municipal boilers to Soviet-built apartment buildings will be turned off until at least October. "We are obliged to renounce hot water in order to save gas supplies for the winter. We hope for the understanding of Kievans," said Klitschko.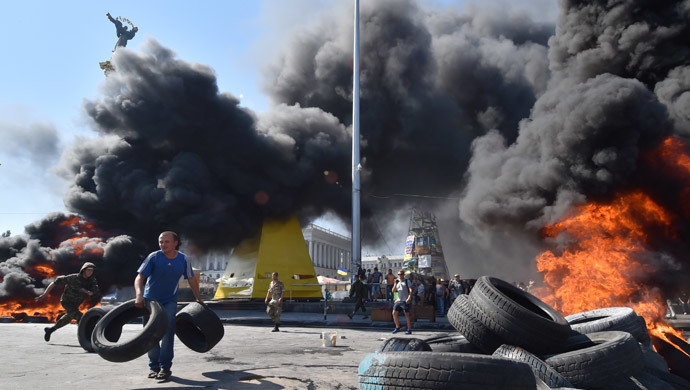 Hot water is usually turned off in all older apartment buildings for pipe cleaning during the summer months. But this shutdown is estimated to last well into the fall and there are no guarantees that it will be enough to ensure a stable gas supply during the winter months.
Other cities across Ukraine plan to follow in Kiev's footsteps.
Those most affected by the shutdown will be millions of lower class families living in Soviet-built apartments that solely depend on a centralized energy supply.
Local media reported that 60 percent of Kiev is already without hot water and cautioned that the shutdown may translate into deep discontent for Kiev citizens.
READ MORE: Police & activists clash on Maidan, tires burn anew in central Kiev
Following the annoucement of the shutdown, consumers reportedly rushed out to buy electric-powered boilers for their energy needs.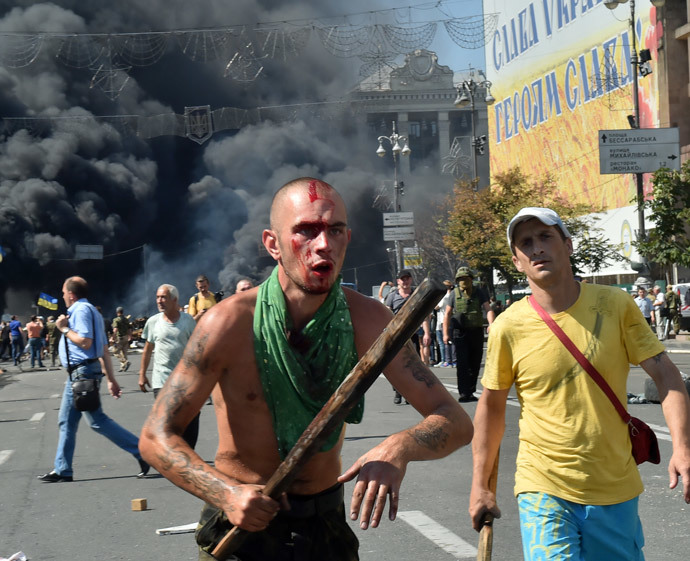 The Kiev city administration is reportedly considering three future possibilities: a complete shutdown, supplying hot water at lower temperature, or switching to a scheduled hot water supply.
However, the administration is already seeing signs that the saving efforts may not be enough to ensure proper heating in the winter months, according to local media.
Meanwhile, utility prices have surged in Ukraine in the last three months, in light of the gas shortage. The cost of gas rose 40 percent.
Other measures being considered include starting school early in August in order to shorten the study period during the winter months. Another option being looked at is making Saturday a school day and using the extra days to prolong the winter break.
Thus far, Ukraine has enough gas to last only until December.
READ MORE: Russia-Ukraine gas war: Europe wonders what's in store
Concerns about a gas shortage became pressing when Russia stopped supplying gas to Ukraine after the latter refused to pay its gas debt. Ukraine was then put on a prepayment plan. The move followed Moscow's decision to raise the price of gas.
You can share this story on social media: