German labor minister calls for anti-stress law
The labor minister for Germany's most populous state has called for an anti-stress law that would mean bosses could no longer contact their employees out of office hours, including by email.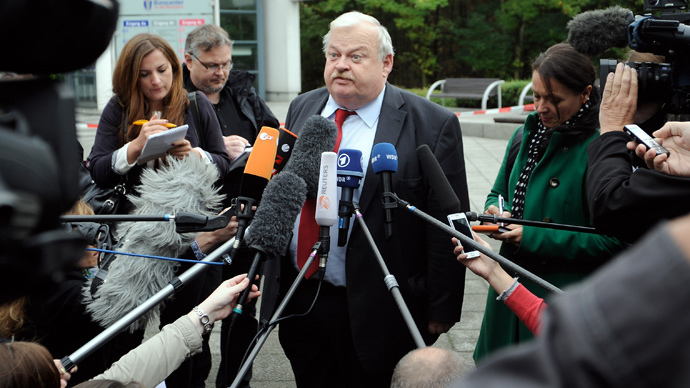 In an interview with the Rheinische Post Tuesday, Guntram Schneider, the labor minister for north Rhine-Westphalia, called for a new law to restrict times employees can be reached by their bosses.
He said that the German federal government must legislate on the issue.
"The employer would no longer be able to contact the employee at certain times," he told the newspaper. Although he added that it would not be possible to restrict contact times in the manner of the "Spanish Inquisition".
Schneider is from the center–left Social Democrats (SPD), part of the current coalition government, which, after the elections last year, promised they would improve the "work-life balance" of German workers.
Jan Jurczyk, from Verdi, one of Germany's biggest unions, said on Monday that they want to see mandatory guidelines on emailing and contacting workers out of office hours.
Although he didn't call for legislation to be introduced, he said it was a "grey area."
Schneider's comments come as surveys show that employees are finding it harder and harder to switch off because of constant contact with work via their smart phones.
The Absenteeism Report of the Scientific Institute of the AOK which analyzed 34 million employees in 2011, who had health insurance in Germany, found that 130,000 people took sick leave because they were burnt out. As many as 2.7 million employees also took days off sick because of stress and the incidence of mental illness had increased 120 percent since 1994.
The coalition government singled out mental illness as "a clear indication of the challenges, which means changing the world of work and German labor protection."
However, some companies, such as Volkswagen and Deutsche Telekom, do have guidelines on contacting workers out of office hours.
Carola Reimann, the deputy chairman of the SPD's parliamentary group, told the Rheinische Post that the work-life balance should get a higher priority in Germany, especially when viewed against the country's ageing population, and that Germany lags behind her competitors in this area.
"The coalition should raise the issue during this legislative period," she said.
Hermann Grohe, minister of health and a Christian Democratic Union (CDU) politician, is currently working on a law that would at least partially contain anti-stress regulations.
You can share this story on social media: