Russian Air Force begins massive scheduled drills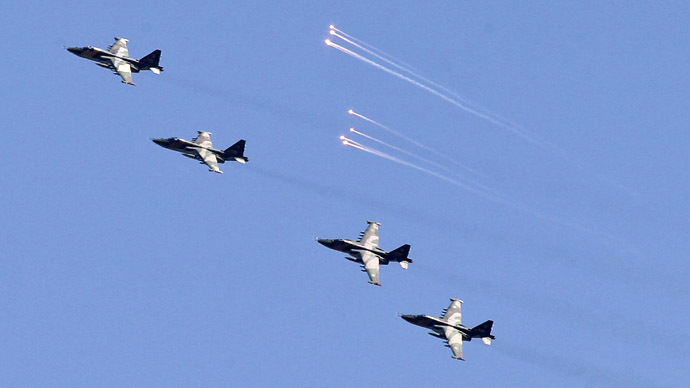 Russia's air force has begun five days of large-scale military exercises in the south of the country. As the world's attention is focused on the conflict in neighboring Ukraine, Russian military has stressed that the drills were scheduled last year.
"These air force and air defense exercises are taking place in accordance with military preparedness plans for 2014 approved last year," the Russian Ministry of Defense said in a statement. "For the first time ever they will involve three military districts."

More than 100 aircraft – including SU-27, SU-24, SU-34 and MiG-31 planes, and Russia's array of military helicopters – are rebasing themselves from airfields in the north and west of the country, to create a massed force at the Ashuluk test site near Astrakhan.

From there they will carry out "multiple sorties that will take tactical and practical actions against ground and air targets, using electronic and live weapons in unfamiliar conditions." The war games will "also work to improve cooperation between anti-aircraft units and airborne equipment."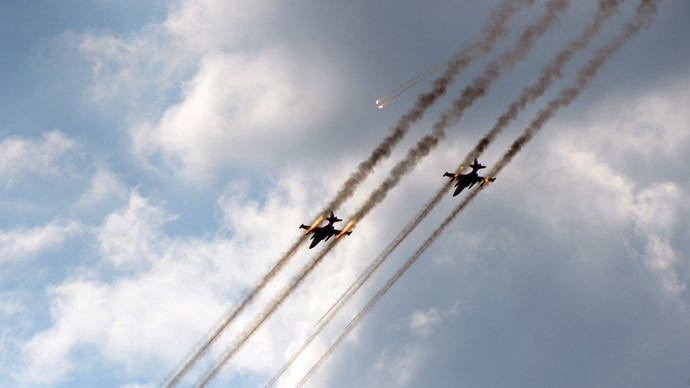 At a later stage, airplanes and helicopters will conduct joint maneuvers, flying out from several different southwestern bases, in Armavir and Krymsk in Krasnodar region, Mozdok in North Ossetia and Morozovsk near Rostov.
In a parallel exercise in the Arctic Circle, MiG-31 and SU-34 jets will be refueled in-flight with the aid of the massive Il-78 air tanker, doubling their flight times from four to eight hours.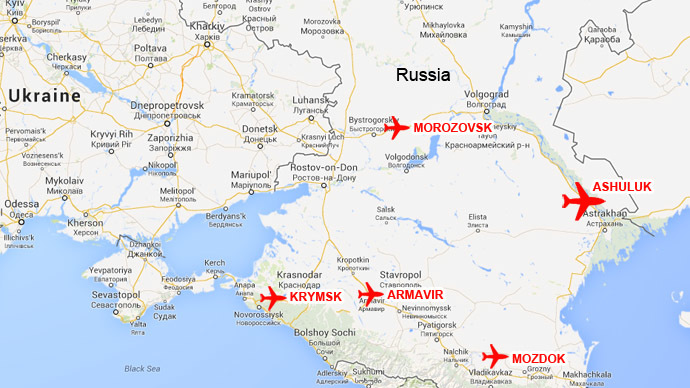 Much of the Western media has focused on Russia's exercises on its Ukrainian border, but Ashuluk, their training hub, is more than 700 kilometers away from the conflict zone, and is in fact almost on the border with Kazakhstan in Central Asia.

Nonetheless, Russia has conducted a series of notable war games since the start of the political and later military crisis in Ukraine that began at the end of last year.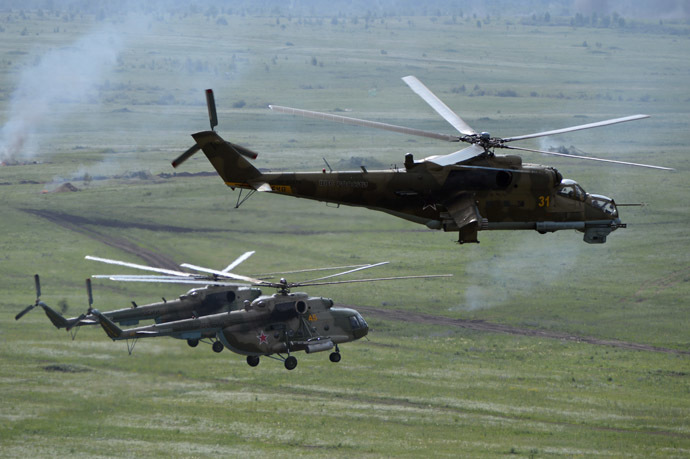 In March and April the Russian military
conducted
separate mass ground exercises, which officials explicitly linked to the growing unrest in eastern Ukraine. In June, Russia conducted an "unplanned"
test
of combat readiness of recruits in its central district, which involved units numbering 65,000 soldiers. And just last week, Russia finished tactical maneuvers in the Rostov region bordering Ukraine, which incorporated simulated conflicts between ground troops and over 30 helicopters.
You can share this story on social media: