'Illegal and invalid': China protests Japan's naming of five disputed islands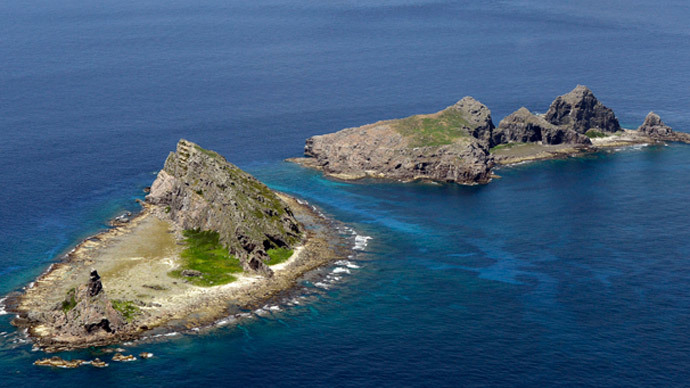 Japan has given names to a cluster of five uninhabited islands in the East China Sea that are also claimed by China. Beijing protested the move, calling it "illegal and invalid," and accused Japan of undermining China's territorial sovereignty.
The five islands, named after compass directions, have been among 158 islands lying near the outer edge of Japanese territorial waters that Japan's maritime policy department named Friday. These new names will appear in official maps to "enable appropriate conservation and management" and to "contribute to people's understanding." For now, a full list is available on the department's website.
These five islands near the Senkaku Islands are part of the group in the East China Sea are under the jurisdiction of 22 prefectures, including Hokkaido, Tokyo, Shimane and Okinawa.
Three small islands in the vicinity of Kubashima were named Higashi-Kojima (east small island), Nanto-Kojima (southeast small island) and Seihokusei-Kojima (west-northwest small island).
Two islands near Minami-Kojima were named Nanto-Kojima (southeast small island) and Nansei-Kojima (southwest small island). Most of the new names have already been long used by locals.
However, those islands are in a disputed area which is also claimed by China, who calls the cluster Diaoyu islands, in Chinese. Beijing says the islets were stolen by Japan in 1895 and should have been returned at the end of World War II.
Beijing has quickly expressed its protest over the move, saying that islands already belong to the Diaoyu Islands.
"Japan's unilateral measure is illegal and invalid and cannot change the fact that the Diaoyu Island and its affiliated islands are part of China's territory," Foreign Ministry spokesman Qin Gang said in a statement, Xinhua news agency reported.
Beijing said the move undermines its "territorial sovereignty as the Diaoyu Island and its affiliated islands are China's territory and have been already named by the country."
However, Japan has denied the accusation. Speaking at a news conference August 1, Chief Cabinet Secretary Yoshihide Suga confirmed that Beijing had filed the protest, but argued that "Japan carried out the appropriate response based on its fundamental position regarding the Senkaku Islands," The Asahi Shimbun reported.
Ships and aircraft belonging to both countries are regularly seen in the area. Japan has accused China of flying fighter jets within tens of meters of its surveillance planes in the area.
Reports in May suggested that Tokyo plans to create new military outposts near the disputed
Senkaku/Diaoyu Islands.
In April, Tokyo received backing from the US which said that the territories – called 'Senkaku' in the Japanese tradition – are "under the administration of Japan."
The standoff is unlikely to end soon.
"It's not just about the Senkaku issue. We are conducting a broader review of all remote islands," Chief Cabinet Secretary Yoshihide Suga told reporters on Friday. The review was launched in January last year. China has consistently objected.
You can share this story on social media: