Japanese mayor sounds battle cry over US military base plans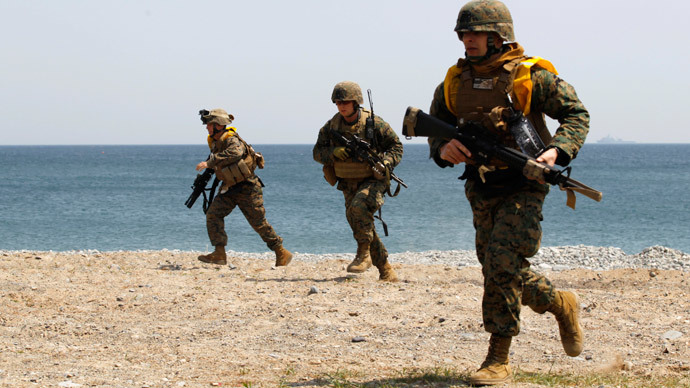 The relocation of a US Marine base from Okinawa, Japan to the smaller city of Nago may prove an uphill battle for Tokyo and Washington as Mayor Susumu Inamine upholds pledge to his constituents who oppose the plans.
The controversy surrounds long-term plans to move the US Marine Air Station at Futenma, which is situated in a densely populated urban area in southern Okinawa, to Nago, a smaller city to the north that already hosts Camp Schwab, another US Marine base.
The residents of Nago now say enough is enough. Their overall negative attitude to the plans was apparent in the re-election of Mayor Inamine in January by a wide margin in what was for all intents and purposes a de facto referendum on the US military base.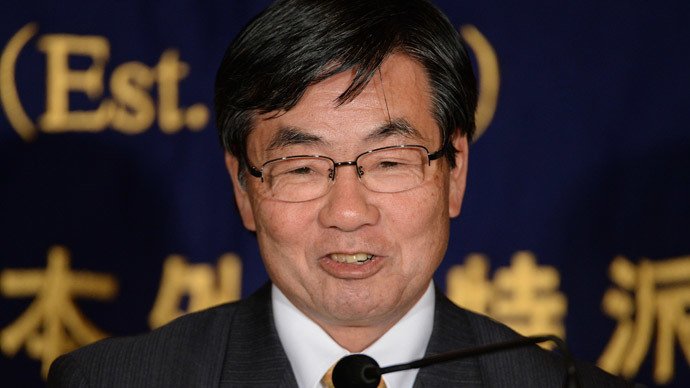 In December, Okinawa Governor Hirokazu Nakaima formally agreed to the base relocation in return for promises of a massive cash injection from Tokyo. But it seems they underestimated the fortitude of Mayor Inamine, 68, who traveled to the United States last week to meet with leading US officials in an effort to thwart the proposal.
"Why should only Okinawa hold the burden for security of all of Japan, when the presence of U.S. Marines doesn't play a big role in deterring China?" Inamine, told a press conference in Washington. "I, as mayor, have operational control over two ports that are needed for use as construction landfill and I will exercise all powers in the municipality to block access."
The city of Nago, he said, has the power to slow down or block construction of the base by deciding which roads or ports can be used, and by exercising its authority to approve or deny certain permits. "What I really wanted to express here was if they unilaterally push forward this plan against the local people, it will not work well," he said through an interpreter.
Inamine's protests, however, are being vocalized at a particularly turbulent time in geopolitical relations: Tokyo is anxious to maintain healthy relations with Washington as Japan and China experience a territorial row with China over the uninhabited Senkaku Islands in the East China Sea.
On April 24, Prime Minister Shinzo Abe and US President Barack Obama "affirmed the resolve on both sides" to make "steady progress" on transferring the Marine base in Futenma.
Nevertheless, Mayor Inamine has shown he understands the power of global public opinion as he courted US environmentalist groups concerned about "the threat the facility would pose to the biodiversity in Nago's Henoko area, including to the endangered dugong, a marine mammal similar to the manatee," according to the Japan Times.
The Okinawa prefecture, strategically vital to the US military given its proximity to the rest of Asia, accounts for less than 1 percent of Japan's total territory, but hosts about half the 38,000 US military personnel stationed in Japan.
With Abe enjoying a majority in the Diet, the prime minister would have little difficulty pushing through his plans on behalf of the US military. Inamine admits to such a possibility, while warning that such a move would have profound implications on the state of democracy in Japan.
"A majority if not all of the residents don't want the base in our city and what does it mean for both the U.S. and Japan to ignore citizens' voices?" he asked.
You can share this story on social media: