Two killed, dozens injured as IDF opens fire on West Bank Day of Anger (VIDEO)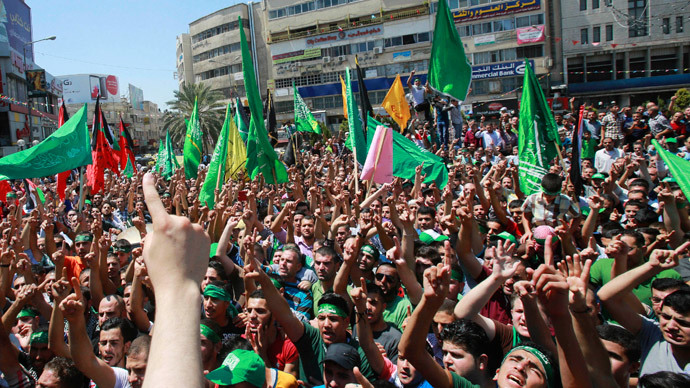 Two Palestinians have been killed and over 90 injured in West Bank as thousands marched against the IDF's assault on Gaza. The bloodshed happened after Israeli authorities used tear gas and live ammunition to block vocal yet seemingly peaceful rallies.
In the northern West Bank city of Tulkarem, a 22-year-old Tamer Faraj Sammur was shot in the chest during clashes with Israeli forces, AFP reports. Hamas urged the West Bank residents on Friday to stage a "Day of Anger" protest across another Palestinian enclave.
An Israeli army spokeswoman said she was looking into the incident. Another 14 Palestinians were injured by live and rubber-coated bullets shot by the Israeli army as more than 3,000 Palestinians took part in the demonstration.
WARNING: GRAPHIC VIDEO
A rally near Ramallah witnessed 19-year-old Odai Nafez Jaber allegedly wounded by three live bullets. The teenager died in the hospital, Alternative Information Center reports. Palestinians clashed with Israeli forces outside Israel's Ofer military prison. Rioters hurled rocks and torched tires, as Israeli troops tried to block the march by firing tear gas and shooting at the protesters.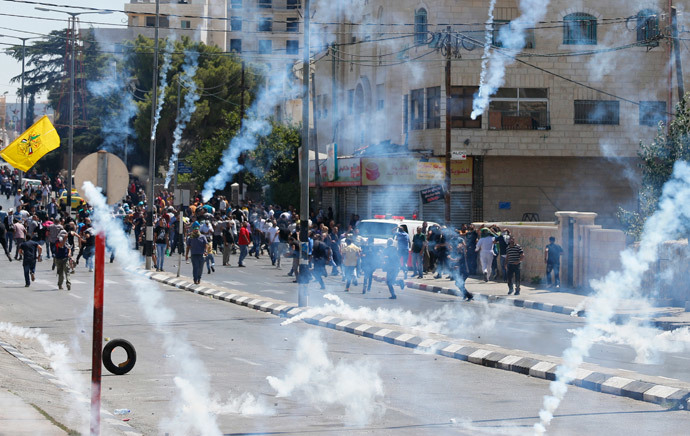 Meanwhile in Hebron, some 50,000 people were dispersed by the IDF who fired live ammunition into the crowd, according to organizers.
More than 90 Palestinians were injured in the clashes with Israeli forces Wilid Zaloum, director of Hebron Governmental Hospital, told Ma'an. Three of the Palestinians were critically injured, Zaloum said, others were in moderate condition after being shot in the lower extremities.
Over the last month, while media attention was mostly focused on the Israeli operation in Gaza, 11 Palestinians including a teenager were killed in the West Bank, AFP reports.
An Israeli army spokeswoman however said that only 300 Palestinians were "rioting in the area of Hebron" and that Israeli forces used "riot dispersal means" against protesters, declining to comment on whether or not live fire was used, Ma'an reports.